Daily Scoop: Why Amazon corporate employees are staging a walkout
Plus more news you can use today.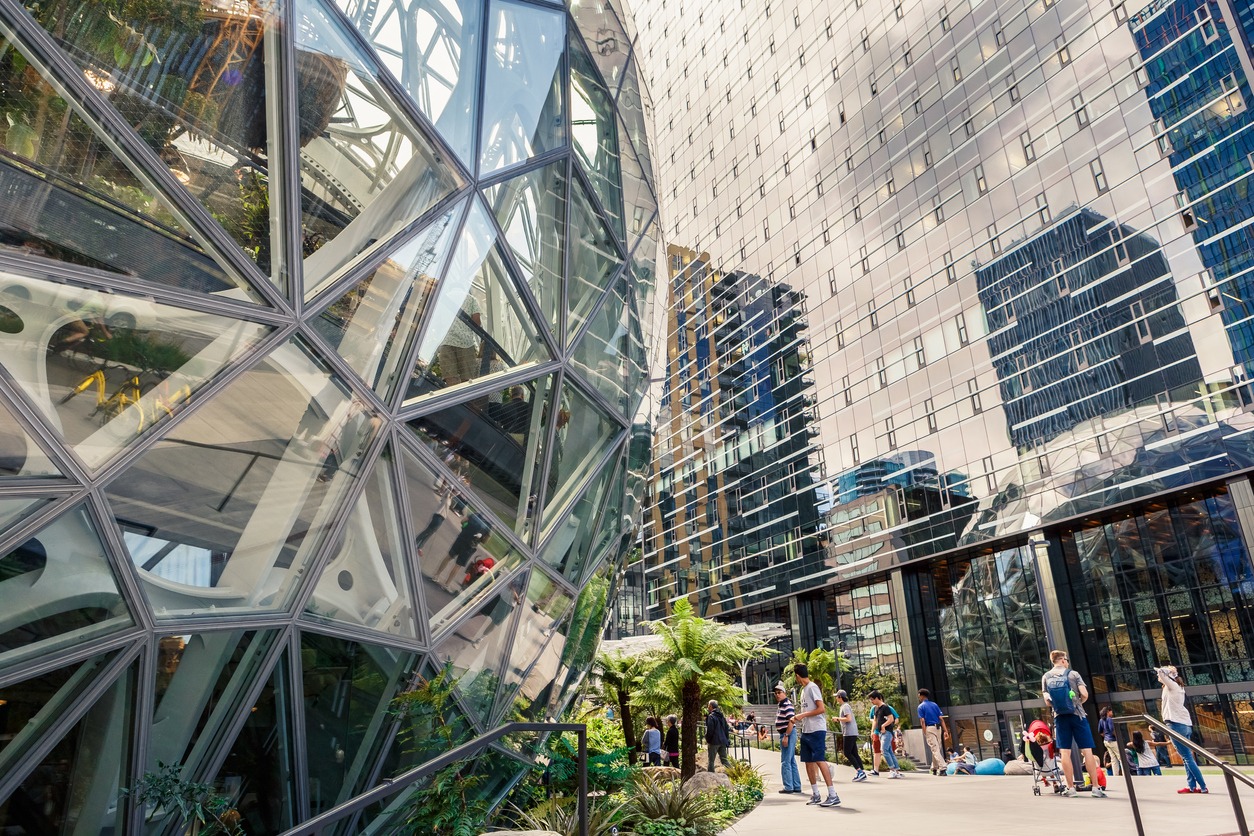 Some Amazon corporate employees left their post on Wednesday during a walkout at the company's Seattle headquarters over their "lack of trust" with management because of a three-day-per-week return-to-office mandate and a lack of action on climate change, CNN reported.
The context
Yesterday afternoon, walkout organizers shared that over 1,000 corporate employees took part – but Amazon disputed that number and said roughly 300 people actually came out.
The protest comes on the heels of tens of thousands of job cuts last year with more on the way, the article adds.
"Amazon must keep pace with a changing world," the Amazon Employees For Climate Justice group posted on Twitter recently. "To cultivate a diverse, world-class workplace, we need real plans to tackle our climate impact and flexible work options."
The Justice group calls Amazon's The Climate Change Pledge, an initiative they signed and co-founded in 2019, merely "hype."
An Amazon employee, Pamela, (no last name given) said in the CNN article that she started a remote advocacy Slack channel at the company to encourage communications around the return-to-work mandate. More than 33,000 have joined, she said.
"We can be productive, customer-obsessed. We can do our good work. We can make a difference. And it does not have to be in an office building," Pamela said to the crowd.
In a Wednesday statement, Amazon spokesperson Brad Glasser said that it will "take time" for employees to get used to being back in person for the bulk of the week but the company is "always listening and will continue to do so."
Why it matters: Current employees who participated in the walkout were not shy about sharing their feelings toward Amazon, along with a former Amazon employee who spoke her mind, too.
Eliza Pan, the Amazon Employees for Climate Justice group founder, said that numerous "Amazonians feel in their gut that something is not right with the company," she said. "And there are a lot of signs of this, such as a rigid, one-size-fits-all return-to-office mandate."
Glasser, however, begs to differ and said things are looking up despite the obvious opposition.
He said that Amazon is "happy" with how the first month is going having people back in the office.
"There's more energy, collaboration, and connections happening, and we've heard this from lots of employees and the businesses that surround our offices," Glasser said.
The Seattle Times reported that Glasser talked about how Amazon knows it will be an adjustment to in-person work.
"There are a lot of teams at the company working hard to make this transition as smooth as possible for employees," Glasser said in the article.
Is that enough?
Glasser's statement is still a bit tone deaf with the situation at hand because the employees who staged the walkout are clearly not content. Still, Amazon is still signaling that it's not ready to back down on this issue. Keeping clear, consistent communications that are aligned with your values is key, even in the face of opposition.
Glasser also talked about how the company is working diligently to get to net carbon zero status by 2040.
"While we all would like to get there tomorrow, for companies like ours who consume a lot of power, and have very substantial transportation, packaging, and physical building assets, it'll take time to accomplish," he said.
There's a clear disconnect between management and employees. Reiterating their plan of action in the short and long run might work in breaking down any areas of miscommunication and discontentment, which could help boost employee morale.
Continue to remind your stakeholders of what you're doing and show them how that's making a difference in the day-to-day.
Not everyone will be happy about what you say and that's OK. Ensuring proper comms are in place is always key.
Top Headlines:
Sherri Kolade is a writer at Ragan Communications. When she is not with her family, she enjoys watching Alfred Hitchcock-style films, reading and building an authentically curated life that includes more than occasionally finding something deliciously fried. Follow her on LinkedIn. Have a great PR story idea? Email her at sherrik@ragan.com. 
COMMENT
One Response to "Daily Scoop: Why Amazon corporate employees are staging a walkout"
Ronald N Levy

says:

Amazon says 300 employees went out, the walkout organizers say it was more like 1,000 but even if it was 2,000 then for every TWO employees persuaded to walk out, OVER 500 employees remained loyal to Amazon and the customers.

The walkout organizers say a "lack of trust" is shown by management for requesting a three-days-a-week return to office, but does it show "a lack of trust" to keep track of how many days a week an employee comes to work in the office or is that common sense?

Walkout organizers want more climate "Justice" but do we get the feeling that organizers want the cost of this to be paid for not by employees but by the customers?

Who do we believe more, Amazon spokesperson Brad Glasser—or walkout organizer Pamela who declines to reveal her last name?

Do walkout organizers asking "Justice" want it only for employees or also for the 300 million Amazon customers including WOMEN and MINORITIES with children, some of them living paycheck to paycheck, for whom Amazon's low prices are like a blessing from our loving God?

How about more than a million suppliers who sell things via Amazon and who
use part of that money to pay their employees who may use the money for food?

Eliza Pan, an Amazon employee who says and I believe her that she favors justice, says "Amazonians feel in their gut that something is not right with the company." Because my single mother had very little money when I was a kid and sometimes we lived with grandparents who fed me, I wonder whether that feeling in the gut of Amazon employees and customers can be the start of hunger.

I'm strongly in favor of unions because grandpa made a living by sewing in sweatshops. A union, International Ladies Garment Workers Union, helped grandpa get more pay and even so he needed a second job. But can you imagine whether grandpa would have been able to help feed me if walkout organizers had convinced people that keeping track of worker hours and productivity was a "lack of trust"?

Thank God for Brad Glasser. I hope he is smart and verbal and keeps himself in good shape because a lot of good people depend on Amazon.