4 new social media features you need to know about
Including new LinkedIn features and a big focus on text-to-video AI.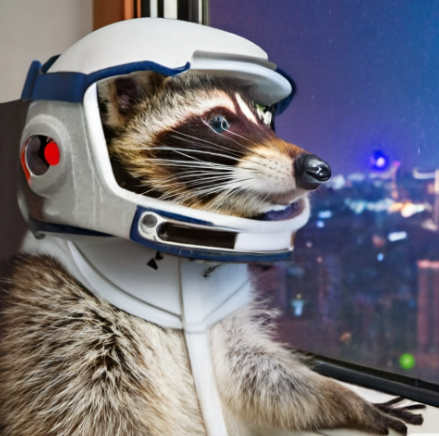 There were several major developments this week in the world of social media.
Meta and Google AI both launched new text-to-video artificial intelligence services, LinkedIn set new business features, Twitter finally rolled out editable tweets in the U.S. and Facebook announced new user timeline changes and subscriber posts.
Here is a roundup of this week's news.
Google, Meta unveils text-to-video projects
On Wednesday, Google unveiled its Imagen Video service in an abstract from researchers. The move came one week after Facebook shared its own plans for video AI.
"Given a text prompt, Imagen Video generates high-definition videos using a base video generation model and a sequence of interleaved spatial and temporal video super-resolution models," researchers said in the report.
Here is a sample of Google's service.
last week, meta unveiled its project to generate an entire video from a short text prompt. this week, google is doing the same thing. h/t @_akhaliqhttps://t.co/lCbL64iFIwhttps://t.co/27LFzAgL6L pic.twitter.com/USJf6tDFdF

— Rachel Metz (@rachelmetz) October 5, 2022
"Generative AI research is pushing creative expression forward by giving people tools to quickly and easily create new content," Meta said in a blog post announcing the work. "With just a few words or lines of text, Make-A-Video can bring imagination to life and create one-of-a-kind videos full of vivid colors, characters, and landscapes ."
Here is an example of Meta's service.
Great research from Meta AI on how generative AI could push creative expression forward. Exciting potential in the space. https://t.co/2qjGj0Ygyq

Here is "Two kangaroos are busy cooking dinner in a kitchen" pic.twitter.com/vyEzB0GBaQ

— Boz (@boztank) September 29, 2022
[FREE REPORT: The State of Corporate Communications Survey 2022]
Meta's technology allows users to type a rough description of a scene and receive a short, AI-created movie in return. The technology isn't available to users yet and is still in its early stages. The clips are under five seconds long and contain no audio. The videos have blurred subjects and distorted animation but represent a huge jump in content generation from artificial.
Like Meta's version, Google's Imagen Video is still in its early days, but the promise of both services is enticing. The recent announcements of Google and Meta research are a sign that text-to-video is coming soon, which should be an addition to text-to-image services like DALL-E.
LinkedIn hopes new features boost brand engagement
LinkedIn is offering several new features on its brand pages to help increase engagement.
The company is offering colorful post templates and stickers to give links more visual appeal.
LinkedIn will also give page administrators the ability to pin comments underneath posts.
LinkedIn is following  Facebook and Instagram in offering additional opportunities for brands. The templates and link stickers will enhance the look of the posts and drive clickthrough, always a huge goal.
The pinned comments are designed to spark more focused engagement and to highlight top fans and comments with the most engagement to the top of the reply chain.
Twitter's edit button makes its debut in the U.S.
The Twitter edit button is here.
On Thursday, the feature became available in the U.S. for Twitter Blue subscribers.
Here are some examples of edited tweets.
hello

this is a test to make sure the edit button works, we'll let you know how it goes

— Twitter Blue (@TwitterBlue) September 29, 2022
I just want to make sure we're all on the same page that 30fps is the best frame rate (this is an edited tweet. You're welcome)

— Marques Brownlee (@MKBHD) October 5, 2022
Tweets can be edited up to five times and only 30 minutes after the tweet is first posted.
Why it matters: The move is not a gamechanger, but it's a nice way of fixing typos on the service.
Facebook changing timeline, testing subscriber-only posts
Meta is updating Facebook feeds to let users have more power in telling the social network what content they want to see.
The company said "show more" and "show less" buttons will start appearing under posts from friends, liked pages, and recommended content.
You can now customize your @facebook Feed by selecting Show More or Show Less on posts to discover what's most relevant to you.https://t.co/B5KgTSpDzV pic.twitter.com/nguWdQxb4s

— Meta Newsroom (@MetaNewsroom) October 5, 2022
If the user clicks on either button, it temporarily changes how many posts they see from the friend, page, or content that's recommended by Facebook.
"By offering more ways to incorporate direct feedback into Feed ranking, we're making our artificial intelligence systems smarter and more responsive," the company said in a blog post announcing the change.
In addition, the social network is testing post options which could provide a new revenue source for brands.
Facebook said it is exploring subscriber-first posts which would allow brands and other content creators to offer posts to subscribers first for 24 hours, 48 hours or a week.
Subscriber posts on Facebook could be an absolute home run for brands, who can make special offers and exclusive content to their customers, while also providing a new revenue source.
Chris Pugh is a staff writer for PR Daily. Follow him on Twitter and LinkedIn. Send story ideas to ChrisP@Ragan.com
COMMENT
Tags: Facebook, Google, social media, text-to-video, Twitter