4 ways comms can take the wheel on climate
PR pros are positioned to make informed and meaningful environmental gains.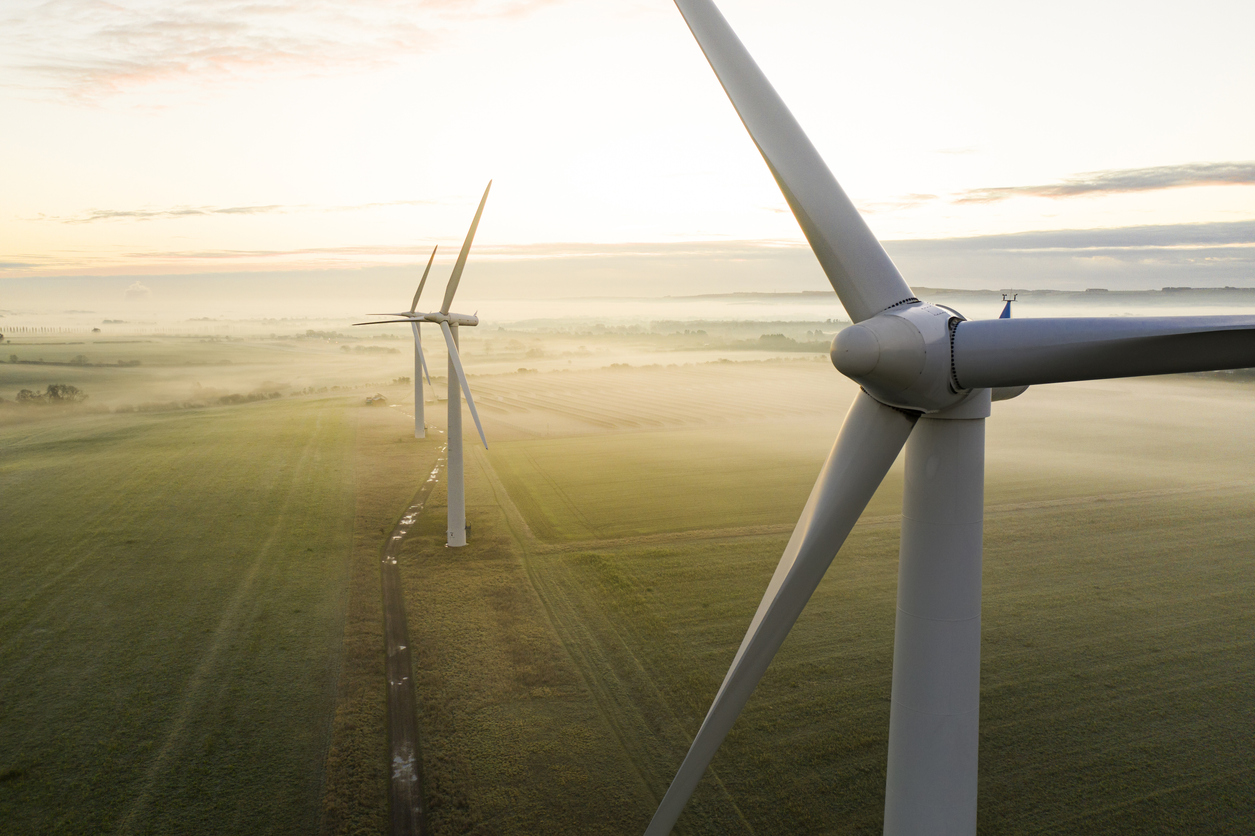 The communications field is often at the tip of the spear within organizations when it comes to many issues of access and justice. Consider the tremendous and rapid change companies have recently undergone on issues such as DE&I, LGBTQ+ issues, racial justice, education equity and so much more. The roots of these positive evolutions can often be traced back to the strategic communicators in the room.
This ability to be champions of change, not merely messengers, is what underpins my hope that our industry can deftly lead the way toward addressing climate change.
Climate change is the most consequential issue of our time. If our planet becomes uninhabitable, we lose life as we know it, much less the opportunity to make a positive difference on any other issue. Maybe because of your organization's size or its industry, climate change feels like a problem too large to tackle. But every big problem in history has been overcome by people doing focused work on what they can, and communicators are in the position to help change behavior — both inside and outside the organization — with powerful messages powerfully delivered.
Here are four ideas for using strategic communication to move the needle on climate change:
1. Embrace — and then use — your global vantage point.
Take stock of the position your team occupies within your organization or with your client. You likely have sightlines into more segments of the organization than almost any other individual or team. By the nature of your work, you've come to know about sourcing materials, processes and production, employee concerns, public perceptions, competitors and so much more.
How many times have you used this vantage point to spot and end problems? This is no different. Go find what the company's position is on mitigating environmental impact and what people think about it.
Have conversations with department leads, especially those involved in purchasing. Make sure the right questions are on future employee and customer surveys. Make a few strategic social media posts about environmental issues you can affect and watch how people respond, especially organization leaders. Continue to wield social media to open up avenues for audiences to contribute and support your efforts.
2. Make the case.
As a strategic communicator, you are a negotiator. You find the kindest way to make palatable what the legal team requires. You strike the balance between the sales pitch and the reality of the product. This is a function your team already expects from you — make it your ally.
When you make the case for an organization to take positive environmental steps, put to work your insights about organization leaders. Speak directly, with as much detail as possible, about how their interests will benefit from the change. At the same time, balance your case against the concerns you know they'll have and round it out with your unique perspectives about the sentiments of key audiences or competitors that may be leading on the issue.
One critical difference between a strategic communicator and a negotiator is the communicator's tendency to use emotion to drive home a message. Avoid this approach, especially when making the case internally to the C-suite. The topic of climate change is already too rife with high emotions and strong opinions. Instead, rely on sound business advice and actionable suggestions that are supported with compelling data that make a common sense case for making a difference.
3. Chart a balanced path.
As the bridge between departments and an advocate for audiences not in the room, strategic communicators become more critical after there's agreement within the organization to reduce planetary harm. We can (and must) provide enterprise-wide guidance to shape a final plan that is effective, balanced, measurable and honest.
As it's been noted before, it'll likely fall to your team to track and report on progress, so this is your chance to make it what you need and want it to be. Watch for traps companies often fall into as the organization builds its plan. These include:
Taking too much credit. Guard against internal demands to make the current achievements on climate change sound as positive as possible. Climate advocates are increasingly taking deep dives into documents to parse environmental claims. They uncover bad practices, such as counting the national power grid's emission reductions toward the organization's own "cleaner operations."
Externalizing responsibility. Environmental standards for suppliers are a valid and meaningful change to embrace, but an organization must first establish its own track record of action to have any credibility. If an organization's plan contains too many initiatives that externalize the hard work of climate action, suggest these become part of a later phase of efforts. And suggesting customers change their behavior is a nonstarter.
As your organization's mitigation plans develop, always keep in mind how you'll begin to communicate these efforts. Use your knowledge of other organizations' successes and stumbles to run constant litmus tests of the strategies being proposed.
4. Own it.
Every organization has caused environmental harm. Every environmental plan is flawed and falls short of what's needed at this critical hour for humanity. But these aren't things to run scared from. Embrace them. Own them. Help your organization lay bare its errors, acknowledge that its initial steps are just a start, and commit to doing more down the road.
Yes, climate change is an immensely complex and enormous problem. But it's comprised of smaller problems that we as individuals, teams and organizations can solve. This is where communications can make the difference. We can be the force that shifts perspective — from discouraged to committed, from apathetic to passionate, from overwhelmed to taking action. A collective passion for the future of our planet is what will save it.
Nate West is a vice president within FINN Partners' health practice. He develops integrated communications programs for clients, including those in the burgeoning ecohealth space.
COMMENT