5 new social media features you need to know this week
Updates from TikTok, Twitter, Facebook and Instagram.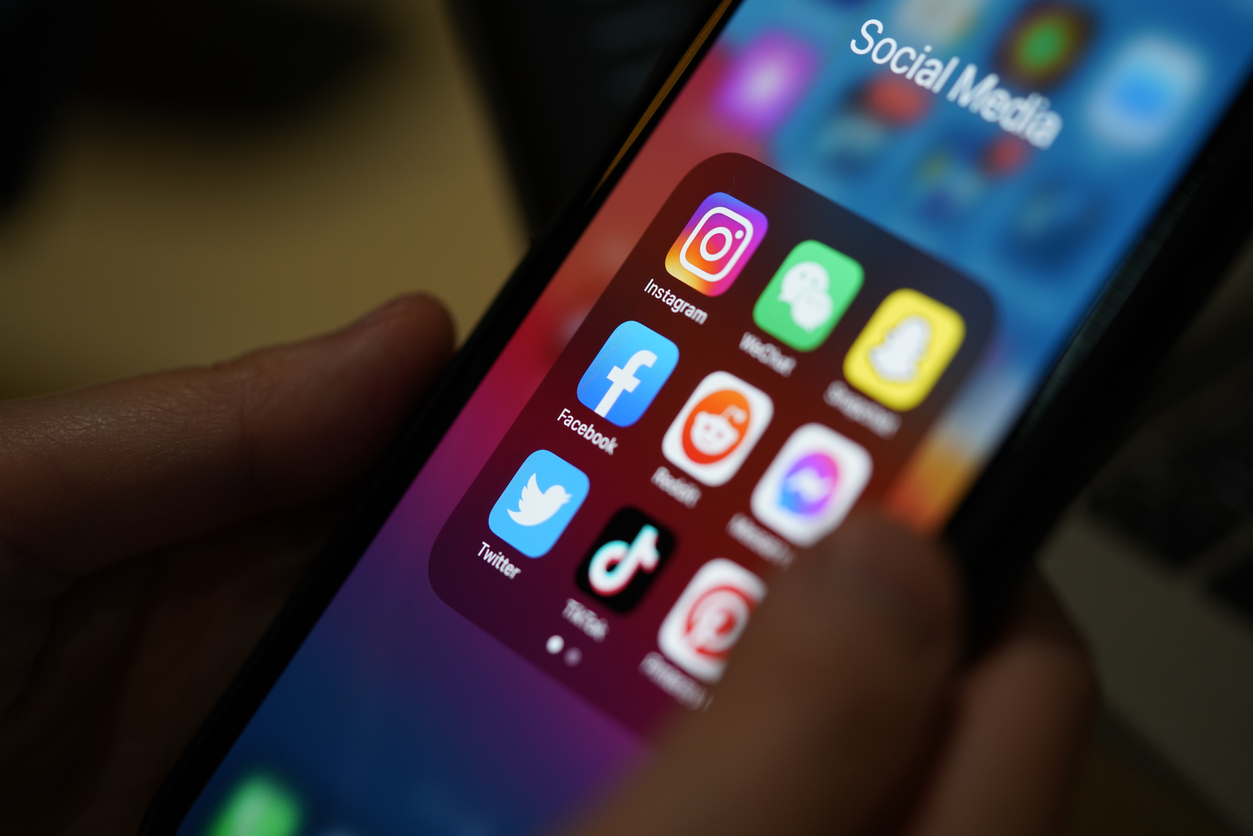 The social networks came roaring back this week, rolling out a variety of updates ranging from small tweaks to full-on home screen overhauls. So let's dive in and see what new updates lie in store for 2023.
Instagram
One of the biggest stories of the week is Instagram's announcement that they will overhaul their navigation bar in February. The Reels button that has held the most prominent location is being reverted to the simple content creation button, with Reels sitting just to its right. Some hope this will be a return to Instagram's roots of focusing on photography rather than trying to chase TikTok by pushing short videos.
Also in the overhaul, Instagram will remove the "Shop" tab from the nav bar. While Instagram reassures that "You will still be able to set up and run your shop on Instagram as we continue to invest in shopping experiences that provide the most value for people and businesses across feed, stories, reels, ads and more," those who rely on the Instagram Shop feature should start making alternate plans now.
Twitter
Twitter has rolled out a separate feed intending to mimic — what else? — TikTok. The "For You" tab has appeared on iOS, swipeable with another feed called "Following," which is the people you actually want to see content from.
See the Tweets you want to see. Starting today on iOS, swipe between tabs to see Tweets recommended "For you" or Tweets from the accounts you're "Following."

— Twitter Support (@TwitterSupport) January 11, 2023
While you can swipe between feeds, Twitter will default to "For You," forcing you to switch back each time if you prefer "Following." Additionally, the feed lacks the sense of discovery of the TikTok For You page, instead offering a hodgepodge of non-chronological tweets from people you follow, tweets they liked and whatever Twitter thinks you'll like.
Twitter has tried to crack the code on an algorithmic timeline long before Musk. We'll see if this latest attempt is more successful than they were.
TikTok
TikTok is alpha testing a new Talent Manager Portal to allow representatives for big name influencers to manage various aspects of campaigns, from contract negotiations to creative feedback through to analytics.
As TechCrunch reports:
The new service allows talent managers, with creator authorization, to log into the Creator Marketplace to manage deal flow, negotiate contracts on behalf of their talent, handle the creative feedback and review various reports and metrics about a campaign's performance. The expansion allows TikTok to now not only serve the needs of creators with tens or hundreds of thousands of followers but those "celebrity-level" creators, as well.
For example, TikTok stars like the D'Amelio sisters in 2020 began working with the agency UTA as their online fame led them into new areas like podcasts, books, TV, licensing, tours and other endorsements. It would make sense that they'd want their UTA reps to review the brand inquiries and negotiate deals on their behalf through such a portal rather than doing it themselves.
It's another clear sign of what a huge, refined business TikTok has with its influencer culture. This is not some fly-by-night operation, this is sophisticated stuff, and TikTok is giving it all the tools it can to help that side of its business grow.
Facebook
Facebook is offering new privacy protections for kids and teens using the app. Beginning in February, advertisers will no longer be able to target minors using gender data or data on what pages they like or follow. That means age and location will now be the only demographics for ad targeting this audience. Teens will also have more control to see fewer or no ads about certain topics.
Anything apps can do to increase privacy for impressionable kids is a good thing, even if it costs advertisers.
Additionally, Facebook is shuttering its Creator Studio and pushing all users to its Business Suite, Social Media Today reports.
Which feature are you most excited about? We're curious where Instagram is going with its nav bar redesign, personally.
Allison Carter is executive editor of PR Daily. Follow her on Twitter or LinkedIn.
COMMENT