6 questions with: Anouk Morin of Ditto PR
Anouk Morin shares the best advice she's ever received.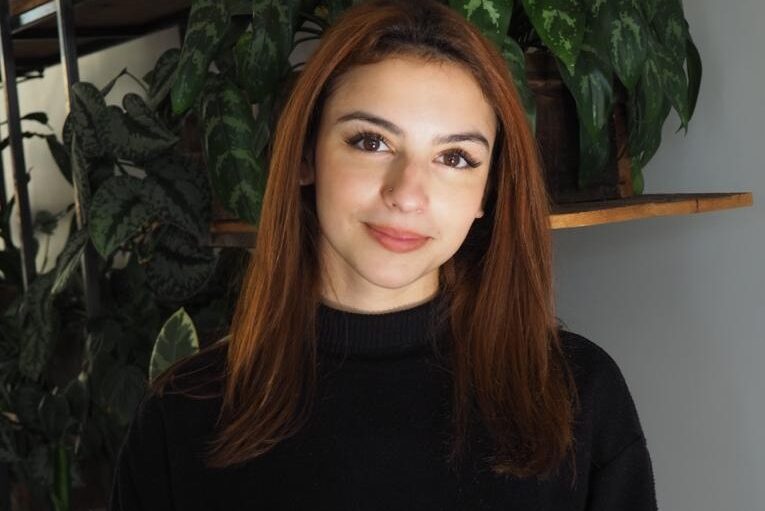 Anouk Morin, the Web3 PR lead at Ditto PR, is making strides in the tech PR realm with her enthusiasm for emerging technologies. 
Morin's career journey began in the fashion industry before making the leap to tech, a predominantly male-dominated landscape. Despite that, she quickly ascended to become the youngest and first Web3 PR lead at Ditto PR in under a year.
Since then, she's collaborated closely with tech giants, engaged in global conferences, and partnered with universities to spotlight the realm of tech PR.
While working remotely, Morin seizes the chance to journey across nations and explore new places. Her latest venture led her to Mexico, where she harmonized solo travel with work commitments, and took some time to dust off her Spanish skills.
We caught up with Morin to get her thoughts on the future of the communication industry.
What book, podcast or other media do you recommend to other comms pros?  
I like to browse LinkedIn to read the insights and analysis shared by other comms pros on their pages. TikTok is also a great platform with some great PR creators: one name that comes to mind is Molly McPherson; she does analysis of PR 'disasters' in pop culture, and it's super interesting! 
For those looking to become more familiar with what we call 'Web3' and how it can impact campaigns, I really recommend Web3 Marketing by Amanda Cassatt. It's a very good introduction to the world of Web3, covering NFTs, crypto, blockchain, and how it revolutionizes communication by enabling co-creation between companies and their audiences.
What's your favorite tool you use regularly for work? 
It's tough to pick just one, but my go-to tools would definitely be MuckRack and Propel. They're great research tools that I use every day. Propel, in particular, has really changed how I handle PR reporting, streamlining pitching and reporting processes, which has been a huge time-saver.
Apart from digital tools, I also love using a good old notebook! There's something about physically writing down every thought or task that helps me visualize and organize better.
What excites you most about the future of communications?
How Web3 and other emerging technologies will impact communication. It's interesting to witness companies changing their approach to connect with their audience. The newer generations are leading this revolution, as communication shifts towards a more interactive, two-sided relationship, rather than just a one-way interaction from the company to its audience.
Co-creation will also play a significant role, and what's equally interesting is witnessing the rise of communities, along with the growing popularity of alternative social media platforms like Discord, and how brands are embracing these trends!
What communications challenge keeps you up at night? 
In the world of communications, there's no true one-size-fits-all guideline to follow. While there are best practices and do's and don'ts, everything can change depending on the clients, companies, and audience involved. So, the biggest challenge for me is finding that sweet spot—staying mindful of these implicit rules while still being flexible enough to switch strategies from one client to another and continually being able to adapt.                                                                                                    
What's the biggest challenge you've overcome in your career?
Professionally, navigating a bear market that impacted the crypto and Web3 space was definitely a challenge. This situation also contributed to a negative perception of Web3 among the general public. To engage mainstream reporters, I had to constantly come up with innovative storytelling approaches and explore different angles. I remember a case involving a traditional brand that wanted to launch a Web3 project–the challenge was to bridge their traditional audience and media with the crypto community, which are entirely different worlds. It required crafting messaging and storytelling that could resonate with everyone, even those unfamiliar with the crypto world.
On a more personal note, moving to the U.S. from France by myself and adapting to a new working culture was definitely a significant challenge! I didn't know anyone, and I was just starting out a new job, so everything was completely unfamiliar. It wasn't the most comfortable situation, but I'm proud of myself for diving right in and facing it head-on.
What is the best advice you've ever gotten?
"If you don't ask, you won't get." It may sound simple, but I believe it holds true, especially for younger professionals. Many people might be afraid to ask for things, but the reality is, if you don't speak up and make yourself heard, no one else will do it for you. Taking that leap and advocating for yourself can lead to great opportunities.
Isis Simpson-Mersha is a conference producer/ reporter for Ragan. Follow her on LinkedIn.
COMMENT