7 new social media features you need to know this week
Plus a bonus Google algorithm update.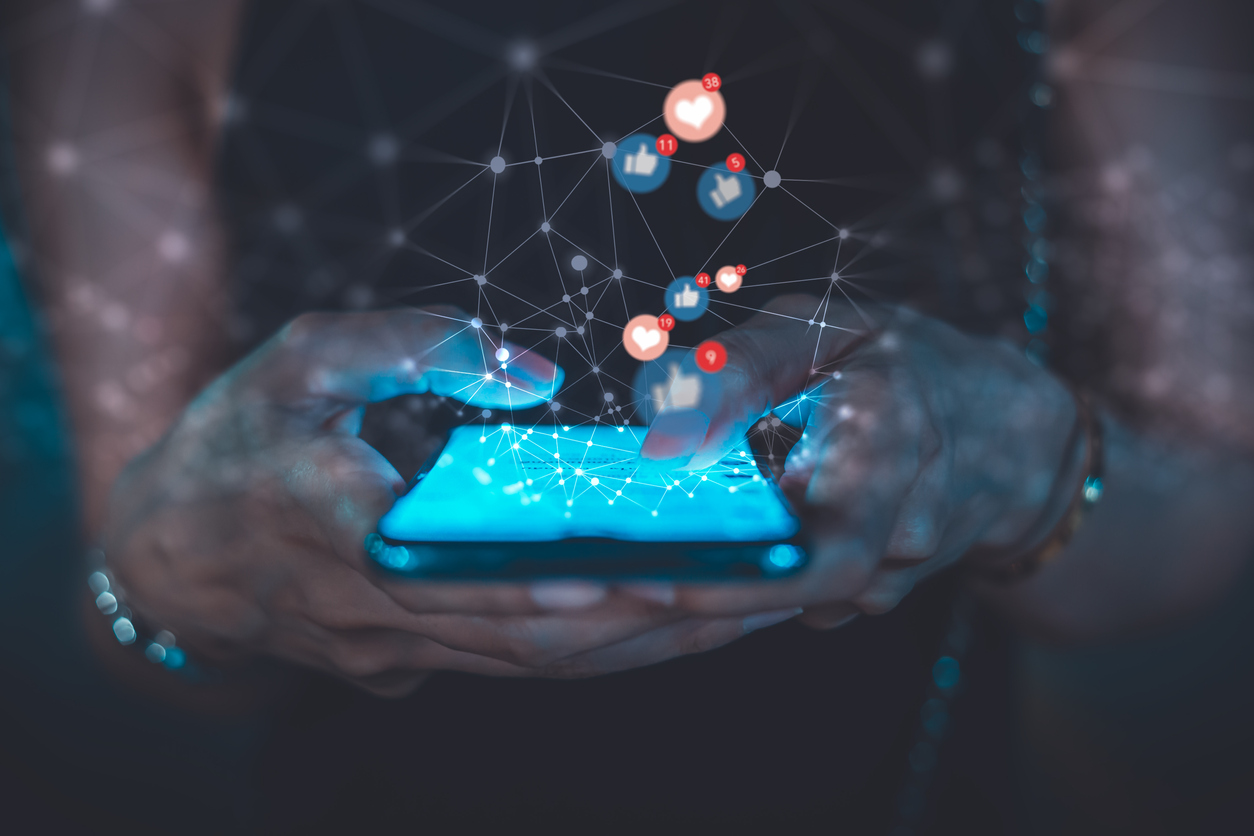 Ready to finish 2022 strong and head into 2023 with a clear social media game plan? The first step is making sure you know what's new on all the sites you need to do your job.
From Twitter 2.0's never-ending chaos to LinkedIn's stolid, reliable plods forward to tweaks at Instagram and even a Google update, here's what you need to know this week.
Twitter
There's never a shortage of news coming out of Twitter these days. Here's what's new this week:
Twitter Blue, the so-called "verification" service that only actually verifies if you have a working credit card, has relaunched after its disastrous first launch. There are some key differences, as NPR reports. First, gold checkmarks will signify companies, while gray will be used for governments. However, with users so accustomed to the blue verification checkmark, can this prevent future Eli Lilly-style disasters? The service still costs $8 … unless you're purchasing from iOS, in which case you'll pay $11 for the same service to offset Apple's 30% app cut. Users will also have the ability to edit tweets, upload longer videos and, potentially, see fewer ads.
Elon Musk has said that tweets will balloon from 280 characters to a whopping 4,000 max. Twitter designer Andrea Conway tweeted a few "early and basic" mockups of what that could look like. While many were skeptical when Twitter doubled its character limit from 140 to 280, it's been a great move for Twitter. But this is a much bigger jump. Will it work out?
https://twitter.com/ehikian/status/1599928299844947968
While not technically a new feature, you should know that Twitter is planning to delete up to 1.5 billion dormant accounts, freeing up inaccessible @ handles. If you've long wanted a name that no one has tweeted on since 2011, this could be your moment to strike.
LinkedIn
Ah, LinkedIn, the anti-Twitter. They just calmly and quietly keep rolling out useful features that improve the user experience.
This week we've got new creator analytics. According to LinkedIn, these will help you better understand your audience with added tools to help you track follower growth, see demographics and even see a "breakdown of your follower base by job titles, location, industries, seniority, company size, and company name." New tools will also assist you in you identifying top-performing posts on one convenient dash and export insights for easy reporting.
Instagram
Instagram is reportedly working on new DM labels to help businesses better triage the requests they receive. According to Social Media Today, the labels being tested include "Flag," "Booked," "Ordered," "Paid" and "Shipped." These are likely to be most helpful for smaller businesses, but organizational tools are always helpful.
In bigger news, they've also released a new Notes feature, which will at last allow you to communicate just using text. This might sound like Twitter, but it's not: As TechCrunch reported, you have just 60 characters of text and/or emojis, and you can choose to target either mutuals or a subset of friends. The message will show up in friends' inboxes for 24 hours.
Other new features include Candid, another BeReal clone, as well as Group sharing updates. Read more at TechCrunch.
Google
Finally, let's throw in a Google algorithm update. No it's not social media, but it's something PR pros need to know. This one is a tweak to Google's previous "Helpful Content" update, and it's being rolled out right now. Read more about the previous update here.
According to Search Engine Journal, this update will expand to include all languages and potentially adjusts the signals Google uses to determine whether content is helpful or not — though the search engine doesn't release specifics to make it harder to game the system.
If you hadn't already paid attention to the Helpful Content update, it's time to take notice. Make sure you're writing for people, not bots, and the king of search says you'll be rewarded with more traffic.
Have you noticed any changes since the original update was rolled out in August?
Allison Carter is executive editor of PR Daily. Follow her on Twitter or LinkedIn.
COMMENT