7 professional networking alternatives to LinkedIn
It's crucial to build your relationships with industry colleagues. Consider these helpful platforms and opportunities.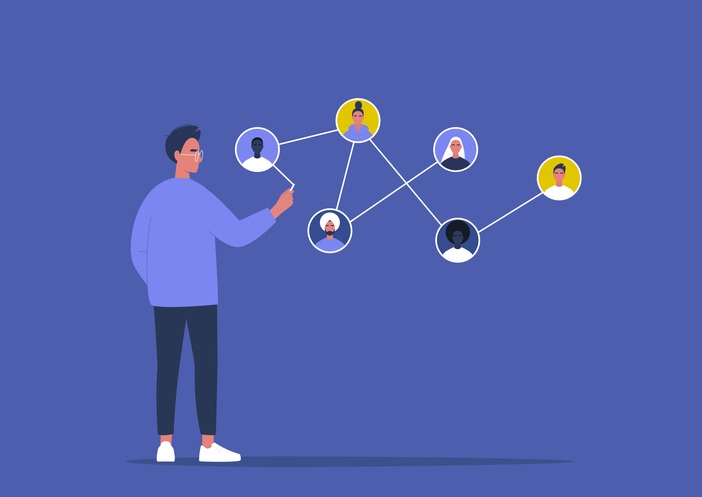 Editor's note: This article is a re-run as part of our countdown of top stories from the past year.
Most people who engage in professional networking use LinkedIn to build connections or find new opportunities, possibly because they were told to grow their LinkedIn presence when they started working.
While LinkedIn is the most popular platform for professional networking, it's not the only one. Consider these alternatives:
1. Meetup
If your definition of "professional networking" is synonymous with seminars, conventions and any kind of so-called "meet-ups", Meetup is right for you. Established in 2002 by Scott Heiferman, Meetup allows you to create and host events and discover and register for local events.
Through the Meetup platform, you can find communities of people who have common interests. Events are grouped under various categories. The professional events, categorized under career and business, tend to be a mixture of seminars and after-work networking.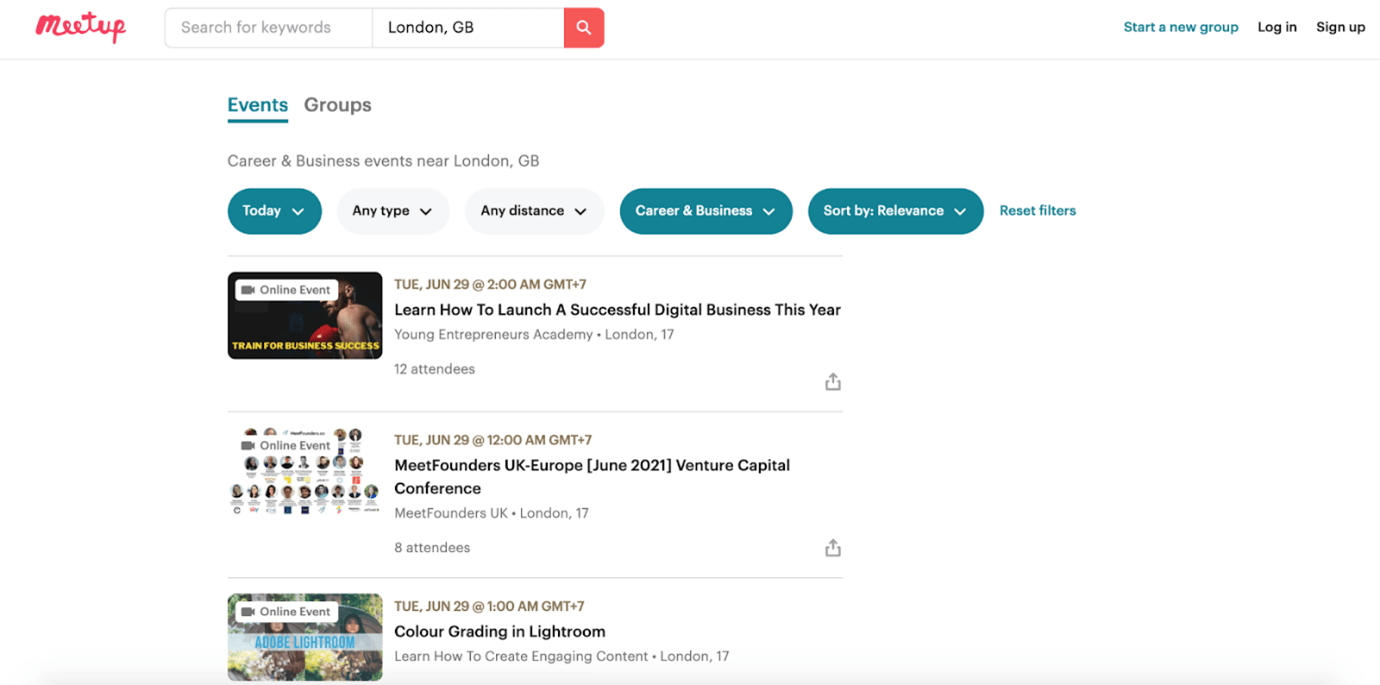 Meetup is an excellent platform for discovering events where you can grow your offline network and make face-to-face connections. It's also a great site for self-promotion and business promotion.
The website and its accompanying Android and iOS apps provide a list of events in 855 cities spread across 193 countries. It's free to register on the platform.
2. AngelList
AngelList is one of the most popular LinkedIn alternatives and bills itself as the world's largest startup community. Through the platform, you can invest in startups, find out information about fast-growing companies, list job opportunities and find employment.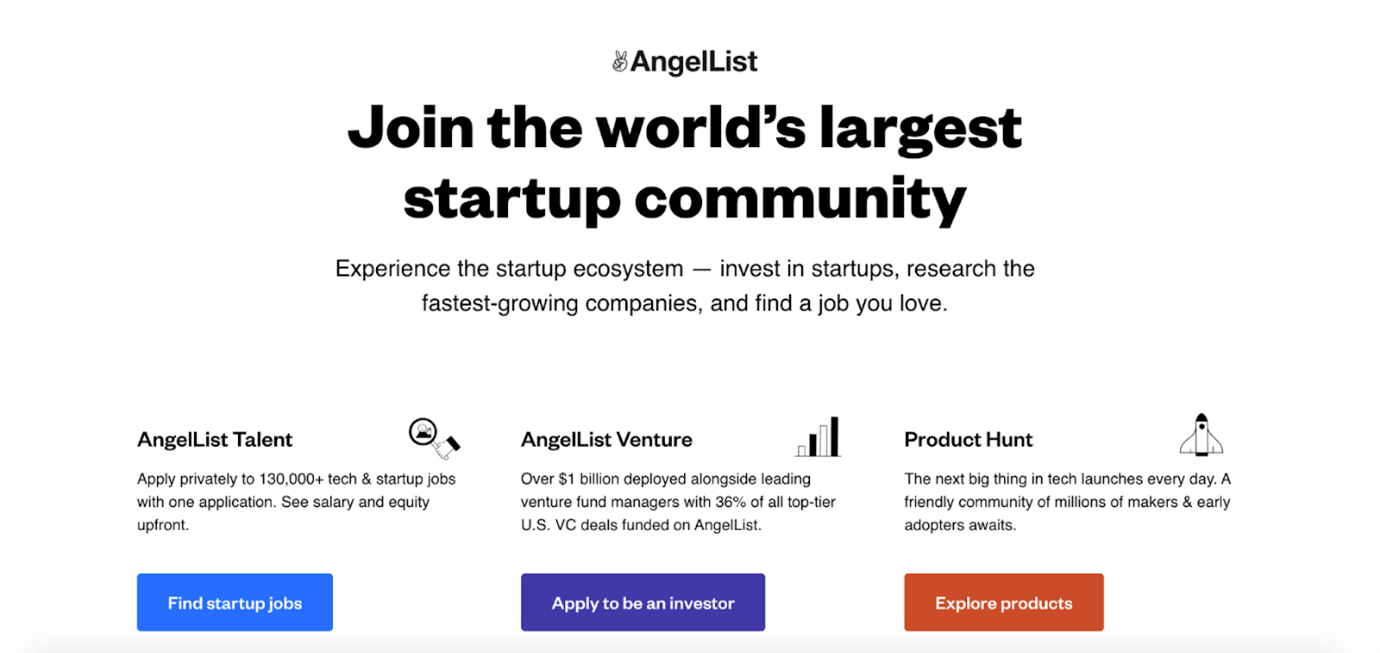 3. Opportunity
Opportunity is a networking platform for professionals. Functional all over the globe, it offers members a chance to network with relevant people in their sector, connect to (and apply for) new job openings, and even generate leads.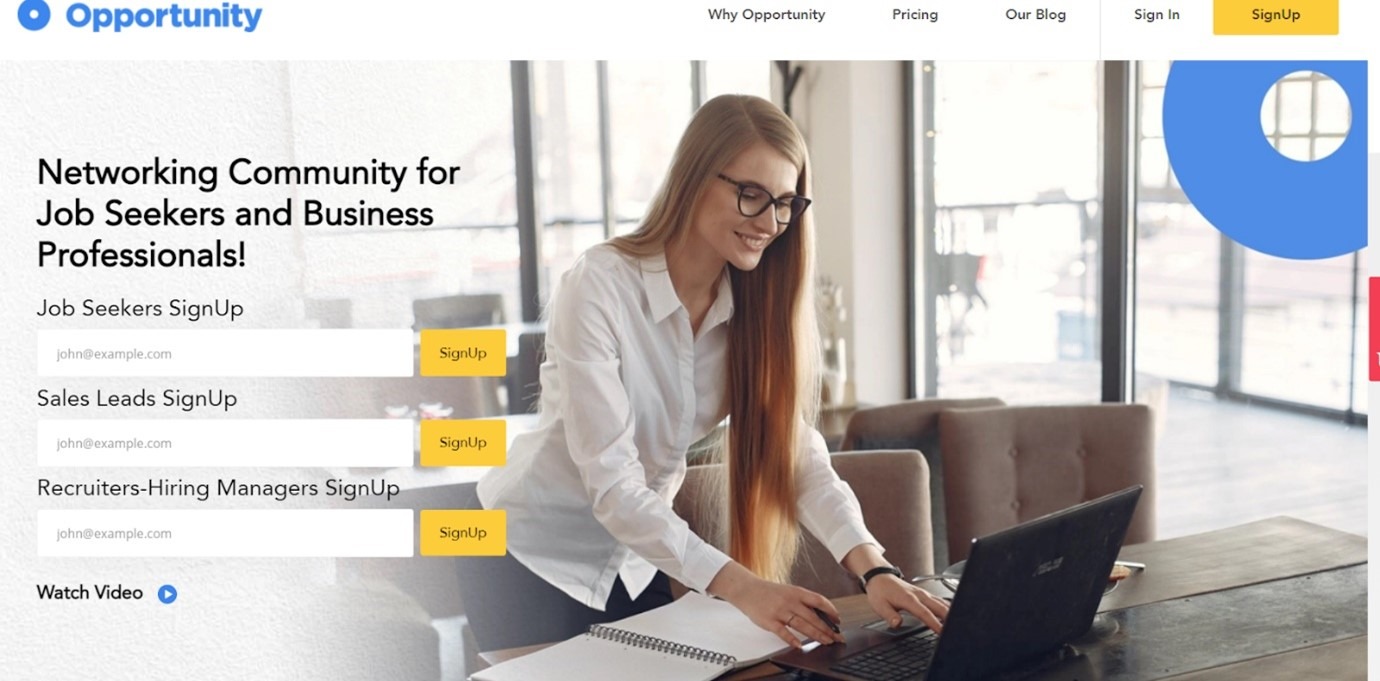 (source)
While most features on the platform are free to use, there is a higher "pro" tier that is subscription-based. Users on this tier get access to additional features like VIP lead notifications, the Global Search Tool, and advanced communication features.
4. Slack
Slack is a free-to-use virtual workspace, team collaboration and communication tool that needs little introduction. While the platform is specifically focused on creating a space where companies and employees collaborate on tasks, it also happens to be a great platform for online networking.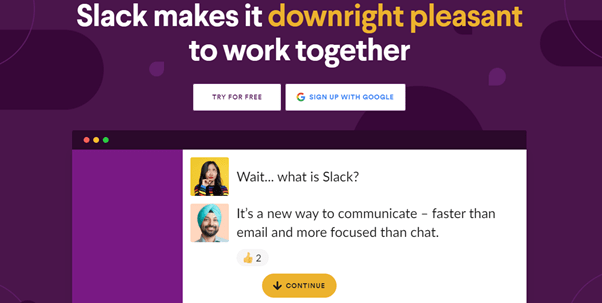 (source)
Many businesses and individuals have taken advantage of Slack to create groups based on specific interests. For example, Online Geniuses has a Slack channel community of 25,000 marketers. Or there's the group Marketers Chat, which is open to freelancers and people who work with startups and small businesses.
5. Xing
The Xing platform is the equivalent of LinkedIn for German speakers. It is one of the most popular websites in Germany (10.1 million users), Switzerland (900,000 users), and Austria (800,000 users). There are around 12 million registered members in Europe.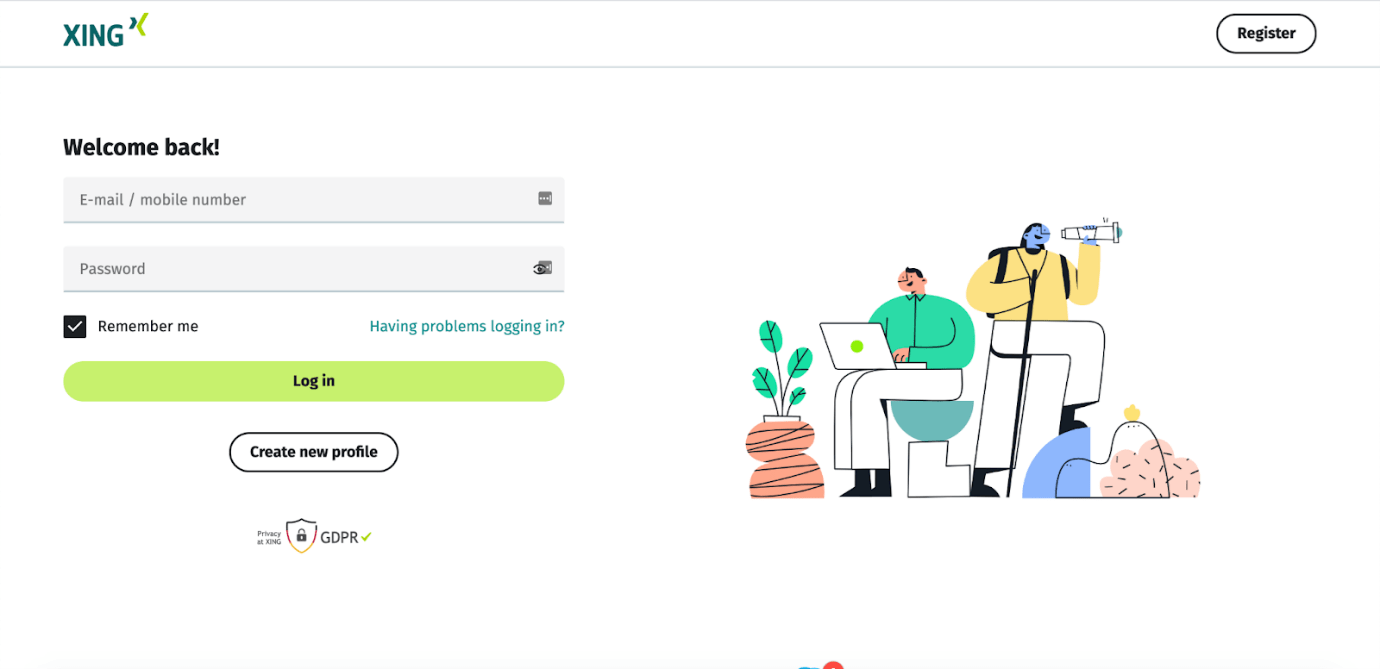 German speakers aren't the only target audience of the platform, though. There are members from all over the world who speak a range of different languages.
Through Xing, you can network with other business professionals, find job opportunities, information about conventions, seminars, training courses, and lots more. It's a great platform if you're searching for a LinkedIn alternative.
6. Jobcase
Jobcase is a platform that combines the best features of job search sites with social media. The self-stated mission of the company is to empower the modern workforce by providing them with the tools they need for career success.
Jobcase has a global presence, with over 75 million users to date.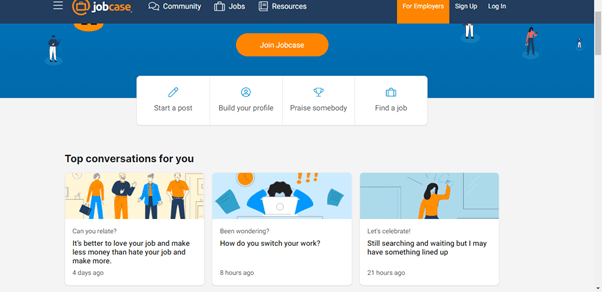 (source)
There are two elements to the platform, one for employers and the other for jobseekers.
If you are looking for a job, you can use search parameters to filter job search results, build a profile to show off your professional accomplishments, share your thoughts on your timeline, and interact with the vibrant community of Jobcase users. On the other hand, if you want to promote a job, you can work on your company profile and create job listings.
Aside from offering job search capabilities, Jobcase's resource base contains useful resources for career people in different stages of their respective journeys.
7. Facebook Groups
The final alternative to LinkedIn you should consider is Facebook. While Facebook doesn't bill itself as a social media platform for professional networking, you'll find plenty of great niche communities on Facebook. For example, you'll find groups that cater to content marketers, people who run pay-per-click campaigns, and more.
The best way to find relevant Facebook groups is a quick search on Google or using the internal navigation on the site. If you're going to use Google, a search for "best Facebook groups for X" will normally do the trick.
Networking is now an inalienable aspect of the modern work culture. Employers value the ability of their employees to grow through the proliferation of ideas and approaches with like-minded people. While LinkedIn is the market leader in professional networking, other platforms have the same or better functionality in some areas.
If you live in the German-speaking region of Europe, for example, Xing might be more useful than LinkedIn. On the other hand, if you're looking to get involved in the startup scene, consider joining a platform like AngelList or Opportunity.
Finally, don't forget to explore other popular social media and chat platforms to discover relevant professional communities. For example, some great online groups use Slack and Facebook as their primary communication channel.
Chris Norton is the founder of Prohibition and is an award-winning online PR and crisis management specialist.
Learn more about networking with colleagues on social media platforms by joining Ragan's Social Media Virtual Conference Sept. 9-10.
COMMENT
3 Responses to "7 professional networking alternatives to LinkedIn"
Alyssa Thomas

says:

As a current college senior hopeful for a career practicing PR, these recommendations are very helpful to individuals like me trying to find different ways to connect with employers and professionals in all industries. I have a LinkedIn account, but I want to find other ways to connect with different employers in different industries and this article has listed some great sources outside of LinkedIn. Along with useful information on how to navigate these other platforms. -Alyssa Thomas, editor/writer for Platform Magazine

interesting information about linkedin. thank you

Steve Epperson

says:

Unfortunately, LinkedIn bots are getting quicker about restricting accounts. That's what happened to me. There is no recourse; if they want you off the site, that's it. They will not tell you what you do wrong. It's unfortunate since I was really starting to gain some traction with over 200 connections. This article has given me hope. Thank you.