9 new social media features you need to know this week
Including updates from Meta, LinkedIn, Twitter and Snap.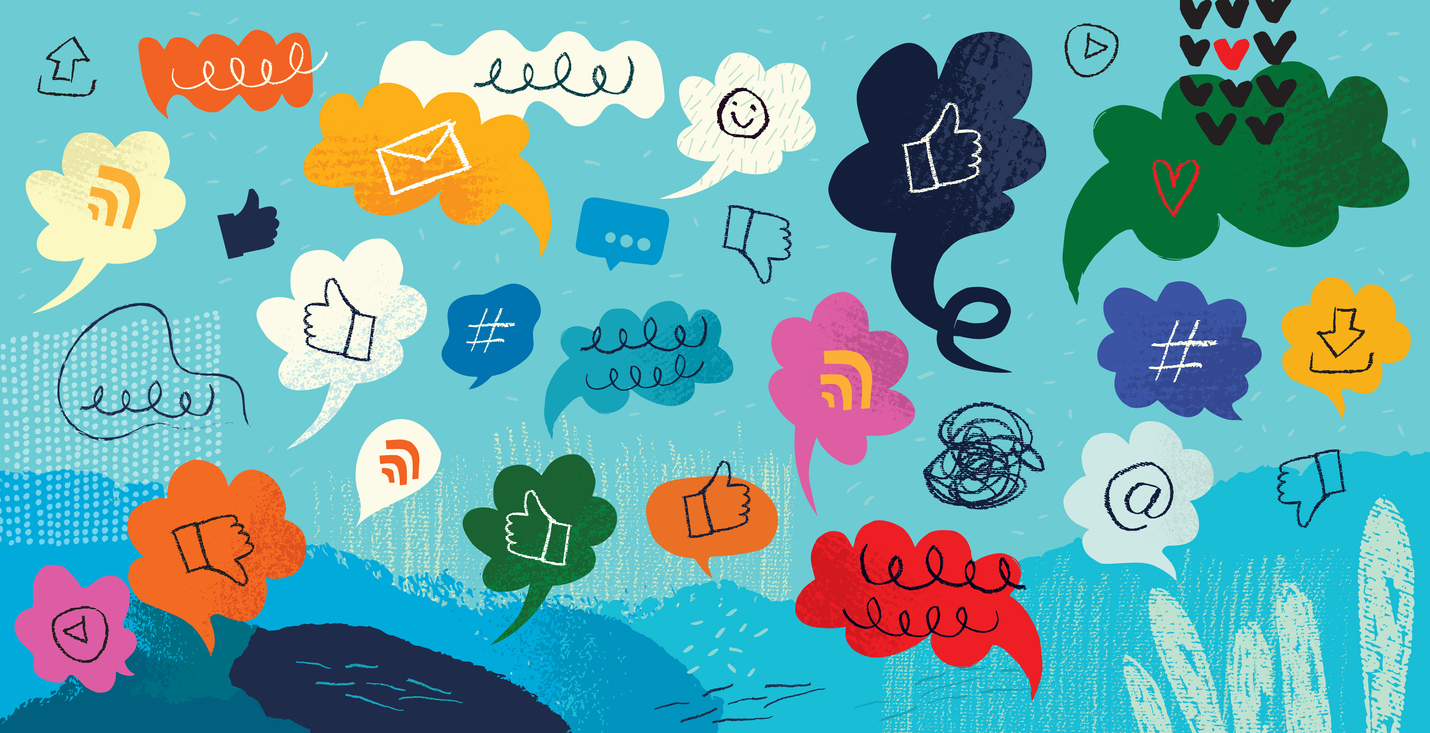 Meta is having a particularly busy week, rolling out new features and quietly killing old ones. We're currently seeing the demise of several social media trends that arose at the height of the pandemic — namely social audio and NFTs.
But it's one big circle of life in the social media world, and as old features pass away, new ones are born. LinkedIn, owned by Microsoft, is making a big play to incorporate AI into, well, pretty much everything.
Let's dive into what's new and what it means for your social media efforts.
Meta
Facebook is ditching the last remnants of its social audio program. Social Media Today reported that audio channels will be removed from Groups next month. The move comes after Facebook cut its Rooms feature, and follows similar pullbacks by Reddit.
Audio is still going strong with podcasts, but it seems like the social audio craze will go the way of sourdough starter and whipped coffee: a remnant of the early pandemic era.
Meta also announced it will kill its NFT program. In a tweet thread from commerce and fintech lead Stephane Kasriel, the company announced it is "winding down" its NFT collectibles feature.
"Let me be clear: creating opportunities for creators and businesses to connect with their fans and monetize remains a priority, and we're going to focus on areas where we can make impact at scale, such as messaging and monetization opps for Reels," Kasriel wrote.
Meta will be following in Twitter's footsteps by rolling out its verified user subscription tier in the U.S. Unlike Twitter, Meta will actually take some steps to verify identity beyond seeing if your credit card clears. CNN reported that the service, which costs $11.99 a month on the web or $14.99 a month on mobile, will roll out to American users in the coming weeks. It requires a photo ID and in return offers impersonation protection, improved customer service and — of course — a shiny blue checkmark.
LinkedIn
Microsoft is going all-in on AI, and its social network LinkedIn is no exception. LinkedIn announced that it will continue to incorporate AI tools in a variety of ways, including offering suggestions for your profile headline and about section, writing a job description based on your company and the job title, and launching new courses to help explain generative AI.
As with anything else, be wary when using AI-generated writing. Review everything — especially job descriptions — carefully and thoroughly. AI can provide a great starting point, but it's going to make mistakes, miss nuance and generally need human oversight to get the details right.
Twitter
You can now see how many times a tweet has been bookmarked, the company announced this week. For now available on iOS, simply tap a tweet to go to the detail view, where you'll see the bookmark number displayed alongside views, retweets and likes.
It isn't a massively helpful metric, but any additional data point helps.
Snapchat
Snap is rolling out new parental controls, the app announced last week. The new features will allow parents to filter out content for their children that has been identified as inappropriate or suggestive.
Additionally, Snapchat publishedits full Content Recommendation Guidelines. This helps publishers understand what content is ineligible for wide distribution on the platform — a valuable tool for marketers and social media pros.
Which of these are you most excited about? The continuing integration of AI into LinkedIn is intriguing, but could lead to some homogenization of content. Make sure you're still applying a human touch to stand out.
And let's pour one out for NFTs.
Allison Carter is executive editor of PR Daily. Follow her on Twitter or LinkedIn.
COMMENT