A futurist's guide to the communications of tomorrow
Futurist Samantha Jordan offers a look at how tech will change and what you can do to prepare.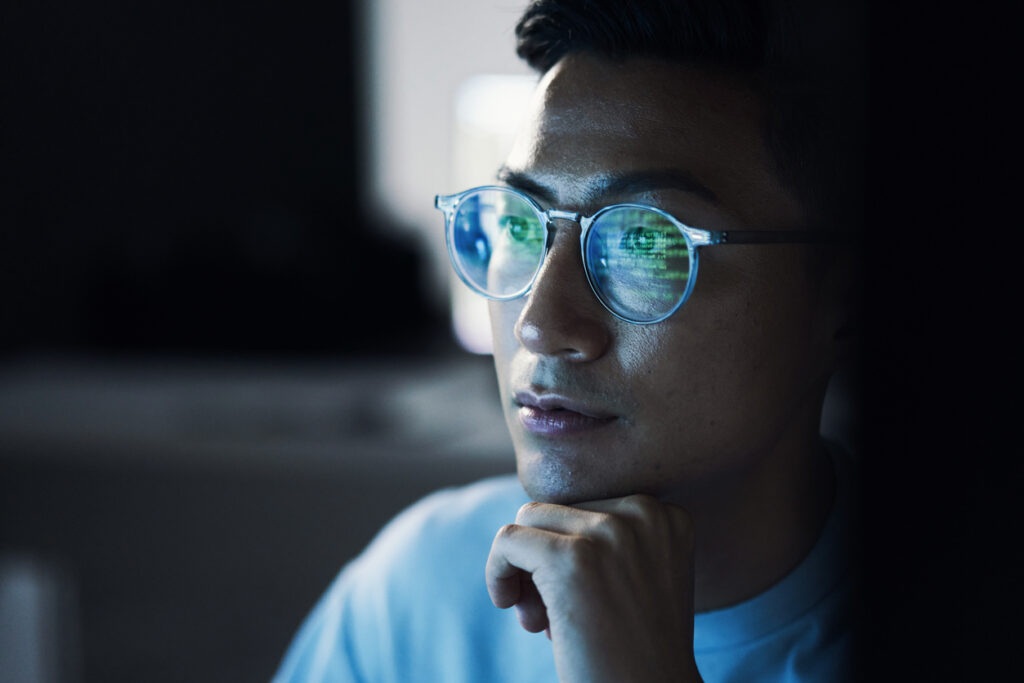 It's often said that there's no telling exactly what the future might hold. While there's a lot of truth in that adage, communicators who take an early adopter mentality to stay one step ahead of the curve.
At Ragan's Future of Communications conference in Austin, Samantha Jordan, futurist at The Future Institute delivered a keynote speech about how communicators can anticipate the technological advancements on the horizon and the right ways to prepare for them.
Preparation not prediction
Jordan began by explaining that futurists don't predict the future, but instead specialize in modeling outcomes that might lie ahead.
By using a tactic called strategic foresight, communicators can position themselves to prepare for multiple eventualities and give themselves the ability to properly react down the road.
"The key word isn't really so much preparation, but prediction," Jordan said.
Comms pros can put this into practice by defining the most plausible outcomes out all possible ones to figure out exactly which ones are best for their message and organization.
"Know what is plausible so you can know what is desirable," said Jordan. "You have to have a vision to have a roadmap."
Parsing deeper insights
The ascent of generative AI is something comms pros know about quite well. Whether it's initial consternation about job security or learning how to harness the tech to more effectively do their jobs, communicators have had the past year to wrap their heads around the longer-term implications of these tools.
Jordan stressed that it isn't a matter of whether communicators will encounter AI on the job — it's a matter of when.
"People who use AI will replace people who don't use AI," she said.
Elaborating further, Jordan said that AI can help enhance and give deeper insight into information that might have previously been hard to parse by a small team. For instance, it can help highlight the path between emotions and workplace personas.
While communicators still need to be cognizant of the privacy concerns and relative lack of guardrails that come with such a new technology, AI wielded responsibly can greatly help comms teams cater information and messaging to niche or individualized audiences.
"With AI, you are no longer limited to a one-size-fits-all approach," said Jordan. "You are no longer limited to a one language-fits-all approach."
A bold new future
Some of the most fascinating parts of Jordan's keynote centered on some of the plausible futures on the horizon for communicators and the workforce as a whole. Focusing on the future of work, she said that the hybrid-centered work model isn't likely to fade away anytime soon.
Instead, the future of work is one in which technology allows for increased personalization to drive engaging experiences. Tech will meet us on our own terms and embed emotion into the content that communicators deliver. This might even remove the need to wonder how many exclamation points you put at the end of that email a few years from now.
But Jordan also cautioned the audience to not lose sight of the fact that technology has limitations, and we need to keep an optimistic mindset about it. While technology could exploit human interaction in a dark future, it could bring people closer together than ever before in a brighter one.
"Whether we have an optimistic future or a pessimistic future depends on how we all apply this technology every day," she said.
Sean Devlin is an editor at Ragan Communications. In his spare time he enjoys Philly sports, a good pint and '90s trivia night.
COMMENT