From college to colleague: Making and maintaining connections in the industry
The steps to building a bridge.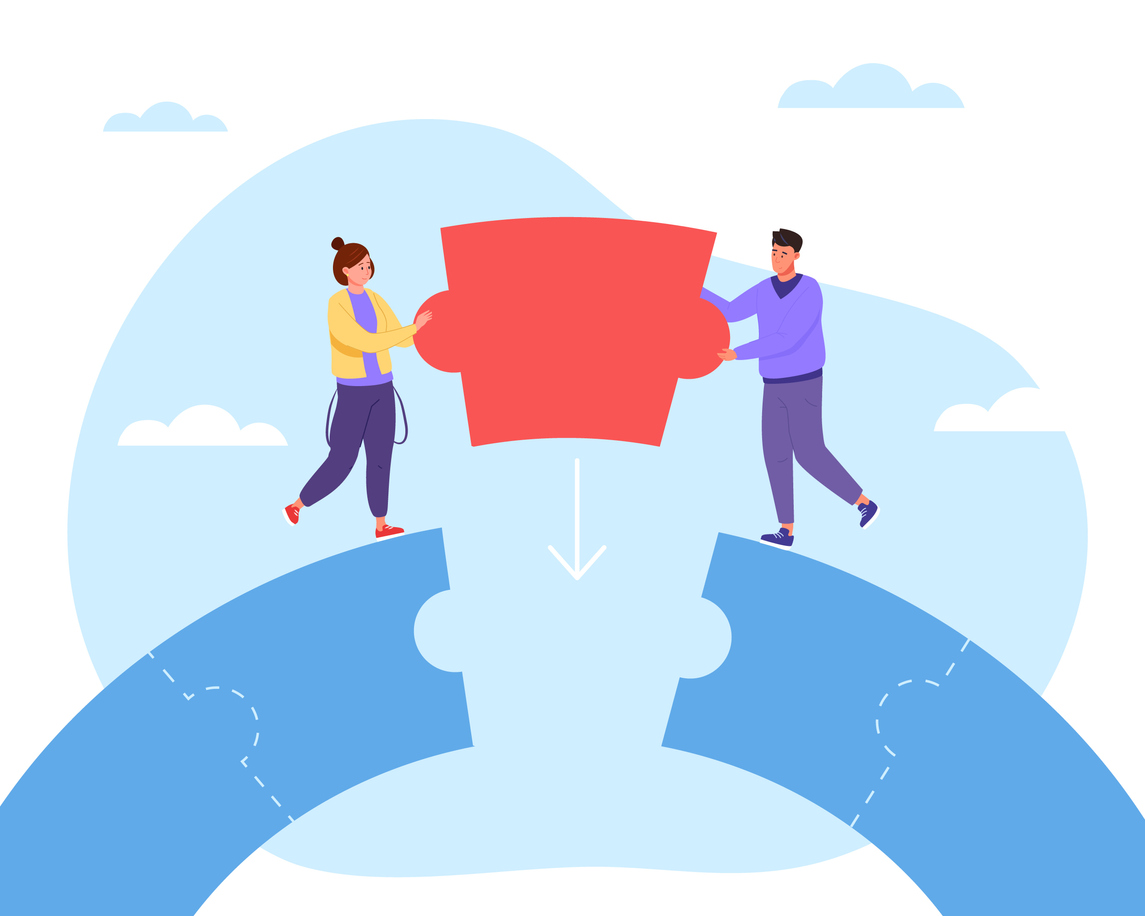 Lilli Iannella is the NYWICI 2023 Ellen Levine Memorial Scholarship Winner.
There is no set formula to follow in order to pave a successful career in the communications field, and this reality can be daunting for college students who are transitioning to professionals in the industry. Some students spend time every week thinking about where post-graduation plans might take them, while others might seem like they're cruising through their college years without any worries. Nonetheless, all opportunities start with building bridges and making connections. 
Building bridges to new career opportunities might be the easiest way to a career path in the communications industry -– at least that is a reflection I have made as a member of the youngest generation in the workforce and a graduating college senior. But using connections, experiences and skillsets to build those bridges can be a challenge.  
During my collegiate career, I've had a number of resources available at my university and it is evident that access to abundant support, specialized programs and courses have helped me build a solid foundation of connections and progress my relationships within the industry.  
Some of my most important connections have been with professors and classmates, all of which I built from scratch. Once I started making meaningful connections, I was able to learn from industry members of all ages, be exposed to career opportunities I wouldn't have otherwise had access to and gain valuable friends and mentors.  
It takes access to build a bridge 
However, it's not just about making connections but also about maintaining those connections. While you're busy paving your career path, the connections you have will need some maintenance work. Sure, you can build a a bridge, but how strong is it?  
If it feels like you put in most of the work to make and maintain connections as an early professional in the industry, remember that relationship building is a two-way street meant to serve both parties.  
Connections are key elements that bridge experiences between college and the professional workplace that rising industry members like me work to build.  
 Remember to be present, open-minded, receptive and gracious.  
Being present can allow you to define purpose in what you're doing and find value in the relationships you form. Since the communications industry is ever-changing, it's also important to maintain an open mind and listen to what those around you in the field have to say while welcoming the new.  
In other words, lead your own way, but welcome support, new ideas and opportunities. Everyone around you is also working on progressing their careers, and being gracious allows for us to better connect with our teams and work more efficiently. 
Lastly, when you listen to others in the field, you'll find they have great advice for those of all experience levels. I still keep in mind the advice a NYWICI Board Member shared a few months ago during a discussion on how rewarding the communications industry is -– you get more than you give.  
No matter what point you're at in your career, every connection you make will provide you with immeasurable value, and every opportunity will leave you with new skills and experiences that will undeniably affect your ever-changing career to come. 
Join NYWICI for "Building Bridges: Cultivating Connections in Communications" on Thursday, Nov. 9 at the IBM Office, 590 Madison Ave., New York City. This event is part of Communications Week. Register now! 
COMMENT