AAPI comms pros use 'data and narrative' to help bridge gaps
The Museum of Public Relations highlights success, impact of AAPI professionals.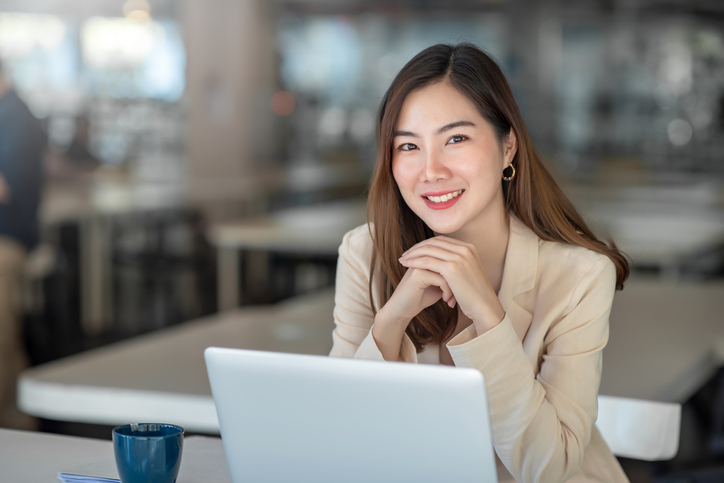 Asian Americans and Pacific Islanders are diverse trendsetters in the industries they impact and communicate about – more representation is needed now, though, according to statistics.
During May's Asian American and Pacific Islander Heritage Month and beyond, these cultures are celebrated with their contributions and accomplishments acknowledged around the country.
The Museum of Public Relations recently held an online event paying tribute to this diverse cultural group. This year's theme highlighted the AAPI community's influence on brands, films and culture.
Shelley Spector, Museum of Public Relations founder and director, spoke during the event about AAPI communicators acting as change agents in today's world.
"After three years discussing the urgent role of communicators in helping reduce racial violence against Asian Americans, tonight's event is our first ever to focus on the growing impact of the AAPI community on today's culture," Spector said.
Event emcee Bey-Ling Sha, dean, College of Communications at California State University, Fullerton, broke down the influence and what that means for brands.
"Often when we talk about the 'influence of one thing on another thing,' we're basically saying that those two things are different and separate and that's really an oversimplification because in my mind we can't separate AAPI community influence from brands, film and culture," Sha said. "In many, many ways historically and currently the (Asian Pacific Islander South Asian American) community influence is the brands. It is the films. And most of all it is the culture."
Representation matters everywhere 
Diversity Action Alliance President Carmella Glover briefly discussed the fourth annual Diversity Action Alliance 2022 Race and Ethnicity in Public Relations and Communications Progress Report (available in late spring), which the DAA and the Institute for Public Relations conducted.
The report is collecting data from over 300 companies across the United States and globally – the specific data Glover referenced during the event reflects U.S.-based information.
"We know anecdotally just from early results that South Asians, for example, feel more marginalized in the PR industry than their East Asian brothers and sisters," Glover said. "So, there's a rich diversity within the APISSA … diaspora and we must not continue making the mistake of lumping all those experiences together."
Glover noted that the survey representation went from 6% in the first year (with 12,667 PR and comms employees) to 8% (15,754 employees) in the second year.
She added that currently, there are zero Asian Americans identified as the top communicator in their organization, according to year one and year two survey data. While this is not representative of the entire industry, Glover says, out of over 15,000 PR and comms pro employees featured in the survey, there is a lot of lack regarding representation.
"We all have a responsibility to change and challenge the status quo," Glover said.
"We want to see Asian Americans represented at all career levels, especially in leadership and our profession and society," Glover said.
Sha asked more broadly for Richard Lui, a multihyphenate veteran news anchor with MSNBC/ NBC News, author, filmmaker and mental health advocate, to speak about representation – or the lack thereof – as it relates to the survey within the AAPI community.
Lui said this community has a narrative of who they are out in pop culture, in the workplace and elsewhere in mainstream media.
"We can't necessarily control the way others see us, but we can control what we understand of ourselves," he said adding that what can this cultural group do champion inclusion at various levels within different organizations. "In order to do that, do we have all the information we need? Do we have all of the data that we can go to a board room; we can go to executive leadership and say, 'The narrative is misunderstood. It's not right. We're not talking about it openly – we're not talking about it internally."
He added that according to the survey data, some AAPI workers think they're underrepresented in DE&I leadership.
"AAPI workers are not satisfied," Lui said. "Their faces are not in the spaces they think at an adequate level or number."
Not 'model' material 
Lui said that at workplaces, Asians are still considered to be a model minority, which negatively impacts this cultural group with harmful stereotypes.
"How can (executive leaders) start making decisions that help to change narrative internally as well as that which they put out?"
Lui added that according to statistics, one in two AAPI workers do not feel like the model minority at work, though they are made to feel that way due to these stereotypes.
"But the narrative of who we are is that we are the model," he said. "That is the perception at all times. Another misunderstanding of what the narrative might be around AAPIs at work is that well we don't have a bite."
He added that this anti-pushback stereotype is also harmful.
"One in three AAPIs have considered a lawsuit based on the way they've been treated because of their identity or background," he said. "Those are the sorts of pieces of data that you can go forward into leadership and say, 'Let's redefine what you think AAPI workers are in your organization."
Mental health and identity interwoven in and out of work 
Sha also spoke to Lui about his role as a mental health advocate and caregiver. Lui lost his father last year after caring for him for nearly a decade.
Lui recently produced a film, "Unconditional," released on May 3, which features three families (including his own) and how they grapple with mental health issues all surrounding identity.
Lui said that communicators like himself and others help to shape that narrative.
"The important part of what public relations and marketing communications and marketing professionals hold in business is that they create … the understandings or misunderstandings of where we are going and what we are today," he said.
He added that it was "strange" for him to reveal in the film how he battled physically and mentally with caretaking.
"(This film is to show) that we're part of the same conversation," Lui said. "Unfortunately, the same hurts, but fortunately part of the same strengths and mental health can be a strength."
He added that by sharing these ideas of "data and narrative" and "hurts and strengths" bridges the gap with conversations across cultures.
"If we can't see each other and hear and smell and talk and think and feel each other, how can we influence each other?" Lui asked.
"Accepting others also means accepting ourselves first, right?" Sha said, wrapping up the event. "And all of our own complexities… let's just continue the conversation."
 Sherri Kolade is a writer at Ragan Communications. When she is not with her family, she enjoys watching Alfred Hitchcock-style films, reading and building an authentically curated life that includes more than occasionally finding something deliciously fried. Follow her on LinkedIn. Have a great PR story idea? Email her at sherrik@ragan.com. 
COMMENT
Tags: AAPI Month, PR