Airbnb changes, BrewDog's 'World Cup protest' and more
Plus: Chipotle faces online anger.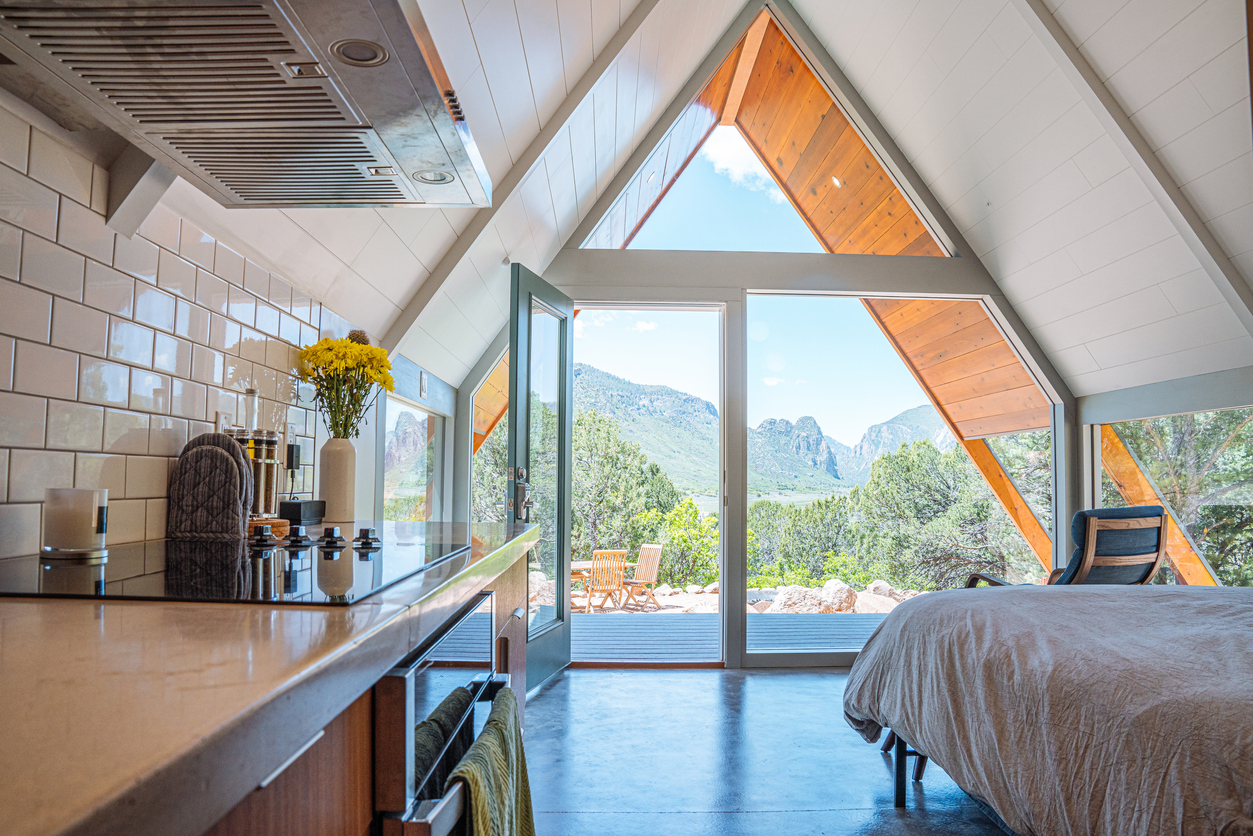 Airbnb will begin showing the total cost of a stay before taxes for user stays after users shared concerns about a lack of transparency, according to a Business Insider report.
Brian Chesky, CEO of Airbnb, tweeted that he's heard the complaints "loud and clear" about pricing and that "checkout tasks are a pain."
Airbnb will now offer the total price of a stay, before taxes, while searching. Users can also view the total price breakdown of service fees, discounts and taxes.
[FREE GUIDE: The Ultimate Corporate Communications Internal Email Broadcast Best Practices]
The platform also will prioritize the total price in search rankings versus nightly rates. Chesky tweeted that "the highest quality homes with the best total prices will rank higher" when searching.
Early next year, Airbnb said hosts on the platform would have new pricing and discount tools. In addition, hosts will also get guidance from Airbnb on "reasonable" checkout requests for guests and will have to show requests to potential guests before they book.
Why it matters: Chesky directly responded to criticism of the platform and interacted with customers about ideas to further improve the brand. Customers react well to being able to have direct access to company leadership and understanding that they are being heard Transparency and access to the CEO answering questions is a good step by Airbnb to solve customer concerns.
BrewDog says it will protest the 'corruption, abuse and death' of the World Cup
BrewDog, with 80 bars in the United Kingdom, is claiming to be the "proud anti-sponsor" of the 2022 FIFA World Cup in a series of billboards.
The company said it would protest the "corruption, abuse and death" associated with the tournament, which is hosted by Qatar this year.
The country has faced accusations of bidding corruption, bribery, human rights abuses and exploitation concerning the mostly migrant laborers building the stadiums.
BrewDog's push called the "World F*Cup" will donate all profits from its Lost Lager during the event to human rights charities.
"Football is meant to be for everyone. But in Qatar, homosexuality is illegal, flogging is an accepted form of punishment and it's OK for 6,500 workers to die building your stadiums," wrote BrewDog founder James Watt on LinkedIn, adding that the business is "putting [its] money where [its] mouth is."
BrewDog will show matches at its bars for patrons throughout the tournament, which starts Nov. 20, and will market its fan zones as "the perfect place to enjoy the Football World Cup this year."
The bar responded to fans asking why they would broadcast games from a tournament that it is protesting.
We are, because don't want to stop people watching the football. Corruption shouldn't stop this. Besides, the more football we show, the more Lost is sold, the more money goes to charity.

— BrewDog (@BrewDog) November 7, 2022
Why it matters: BrewDog is walking a thin tightrope here with no right answers and more questions.  From a business side, the World Cup is big business in the United Kingdom and the company's 80 bars stands to benefit from patrons during the tournament. But BrewDog finds itself in a hypocritical situation by announcing an "anti-protest" against the World Cup, while benefitting from it at the same time. All companies who market in the World Cup face similar questions, but BrewDog's response sends a clear indication that while the company questions things happening in Qatar, they will still take part as long as they can still make money. That's not taking a stand, no matter what the company wants you to believe in its campaign.
Online criticism mounts over Chipotle prices and portions
Chipotle is facing online customer concerns, with reviewers slamming higher prices, smaller portions and giving half portions to online orders.
Users have responded by using ordering hacks that allow them to get more food in online orders for less money, but Chipotle has told workers to cut back on the hacks.
Some have turned on the brand and suggested alternatives, like Mediterranean-style Cava.
TikTok content creator Allen Ye said, "Cava is superior to Chipotle" for the value and complained that any requests for any additional items in a bowl or burrito, even beans, rice, and corn, now come with an additional $1.30 add-on fee.
Chipotle said the company feels its food is still underpriced compared to other competitors.
"When we look at Chipotle compared to others in the fast-casual sector, we are still underpriced," Chipotle CFO Jack Hartung recently said on Yahoo Finance Live. "Every competitor we look at, whether it's the Mexican category or in the salads that have a food ethos, they are much more expensive. Even after this price increase, you can get a chicken burrito or chicken bowl for around $9."
Why it matters: We get it. The COVID-19 pandemic has left businesses with inflation and supply concerns, which leads to higher food prices. Chipotle needs to create an opportunity here to tell its story while creating a loyalty program that rewards customers for sticking with the brand. They raised the points level to get rewards on the current one, which doesn't help customer loyalty.
Executives are feeling the strain of leading in 2022, report says
The ever-shifting "new normal" workplace is having a dramatic impact on company leaders.
Work-experience scores from corporate executives have dropped significantly over the past year as they adjust their management strategies to adapt to new employee expectations.
The Global Pulse report from Future Forum shows that overall executive satisfaction with work is down 15% over the last year.
In addition, executives report experiencing 40% more work-related stress and anxiety and 20% worse work-life balance.
But the report also found that executives that embraced flexible work policies were seeing a happier workplace.
Remote and hybrid workers said 52% were more likely to say that corporate culture has improved compared to in-person workers.
"These findings suggest that a hard return to pre-pandemic ways of working will be counterproductive when it comes to strengthening culture and boosting productivity," the report said. "Instead, leaders need to focus on more meaningful management changes to address serious underlying issues in the workplace, like burnout and attrition."
Why it matters: While the pandemic has receded, executives need to realize that workers are still stressed. Forcing them back to the office is likely to cause more stress which will likely lead to more attrition and turnover.
Chris Pugh is a staff writer for PR Daily. Follow him on Twitter and LinkedIn. Send story ideas to ChrisP@Ragan.com.
COMMENT