Airbnb CEO wants more hosts, TikTok leader touts content moderation and more
Plus: Americans are listening to more podcasts.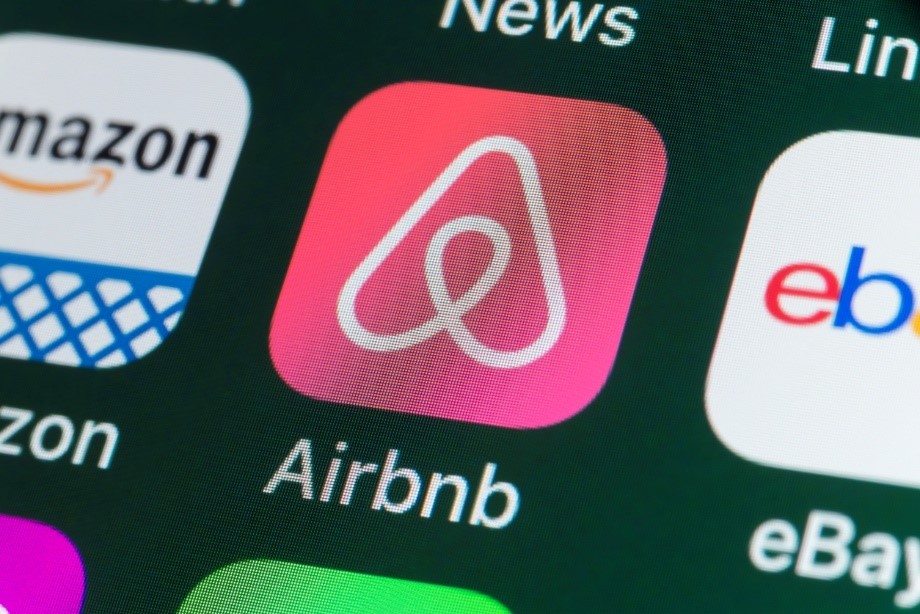 Airbnb CEO Brian Chesky is looking to add more places to rent on his platform, according to a Financial Times story.
To help attract new hosts, the company said it will raise liability coverage for homes to $3 million and would offer users with a "superhost" to help them start with Airbnb. Referrals are also planned for those who sign up new users.
Chesky said he wants to lead by example to attract new hosts.
[FREE GUIDE: The Ultimate Corporate Communications Internal Email Broadcast Best Practices]
 He told CBS on Wednesday that he will be renting out a suite in his home and said he would make users fresh cookies and offered a trip to the gym and a walk in the park.
"if I, the founder of Airbnb to do it, then you can do it as well," Chesky said in the interview.
We're making it easier than ever to Airbnb your home. Get all the details from our very first Host, CEO @bchesky. https://t.co/SQ3kwEIFjm

— Airbnb (@Airbnb) November 16, 2022
Why it matters: The Airbnb CEO needs new users and is taking an aggressive communications approach by offering new features to help meet his goal. Renting out a suite in his home helps build transparency and his adding liability coverage, referrals and help for new users to sign up communicates a more customer service approach, which could entice new hosts.
TikTok CEO emphasizes content moderation as Twitter lays off staff
TikTok's CEO Shou Zi Chew said Twitter is taking a risk after laying off half of its staff, according to a Time report.
Chew said it was important for social platforms to use enough staff to handle content moderation and security.
"I hope that day never comes," he said with a laugh after being asked if TikTok would work after firing half of its staff. "The way we are organized is one where we don't need to lay off half the workforce to achieve the efficiency levels that we want to achieve."
Chew's comments came as The Information reported that the company is looking to hire 1,000 people at its Mountain View, California, office and is approaching laid-off Meta and Twitter workers.
He said TikTok has tens of thousands of content moderation workers and stressed that he would do anything to keep the social platform afloat.
"For many tech companies including ourselves one of the largest teams that you will have is your trust and safety team," he said. "That is an investment that is definitely worthwhile if you want to keep the platform a very safe platform."
Why it matters: Content moderation is key to the success of social networks and how others perceive them. Unlike Twitter, TikTok is putting a higher value on content moderators, but recent criticism over its ties to China, claims of tracking American citizens, and other content moderation issues have left some to question the platform's motives. Time will tell how TikTok responds to the criticism.
More Americans listen to daily podcasts, study says
A new study says 18% of Americans 13 years and older listen to a podcast every day, according to an Edison report.
That number was 15% last year.
"There have been some fluctuations in podcast reach from quarter to quarter as we saw the beginning and end of quarantine restrictions, but this graph that shows the climb of podcast reach should be encouraging for the podcast community," the company's blog post reads.
Edison said they expect those trends to continue.
"What makes (these statistics) compelling is to see an upward trek for our podcast reach data with no cliffhanger in sight," the report indicated.
Why it matters: Podcasts are an easy and inexpensive way for communicators to share messages. The Edison report shows that podcasts have continued to engrain themselves in the mainstream and are expected to maintain their popularity in the future.
Business boosts sales by creating comms department after viral trend
A third-generation clothes store near the University of Alabama benefitted from a viral clothing trend around the school's sorority rush and used the push to improve its business through social media, according to an Inc. story.
The store saw more references to The Pants Store as a variety of students who participated in the trend showed off their store purchases on TikTok.
The store mentions drove more traffic to the third-generation store's site and online sales there rise 600% from the previous year from buyers who used the hashtag when posting videos of their purchases.
Owner Michael Gee said he wasn't aware of why sales were up until his 14-year-old daughter told him about the TikTok trend.
And Gee quickly acted.
He added a two-person social media team to post on its Instagram and TikTok pages regularly.
"When you've been around for 73 years," he told a Inc. reporter, "you have to adapt. I'm good at certain things, but they're definitely better than I am. That's the world they live in."
The Pants Store now has about 80,000 Instagram connections and over 41,000 connections on TikTok. The social media work there has boosted annual revenue at the business this year.
"You have to trust your people and go with it," Gee told a reporter.
Why it matters: The store owner didn't know about TikTok before their online sales rose after students participated in the online trend. It would have been easy to shrug off the boost as a temporary blessing, but they quickly responded by creating a social media department to boost online sales. The store's trust in its communications department paid off with increased sales.
Chris Pugh is a staff writer for PR Daily. Follow him on Twitter and LinkedIn. Send story ideas to ChrisP@Ragan.com.
COMMENT