The Daily Scoop: Bank of America must regain trust after overdraft scandal
Plus: Threads jumps on the branded content train, some companies falter on promises to leave Russia.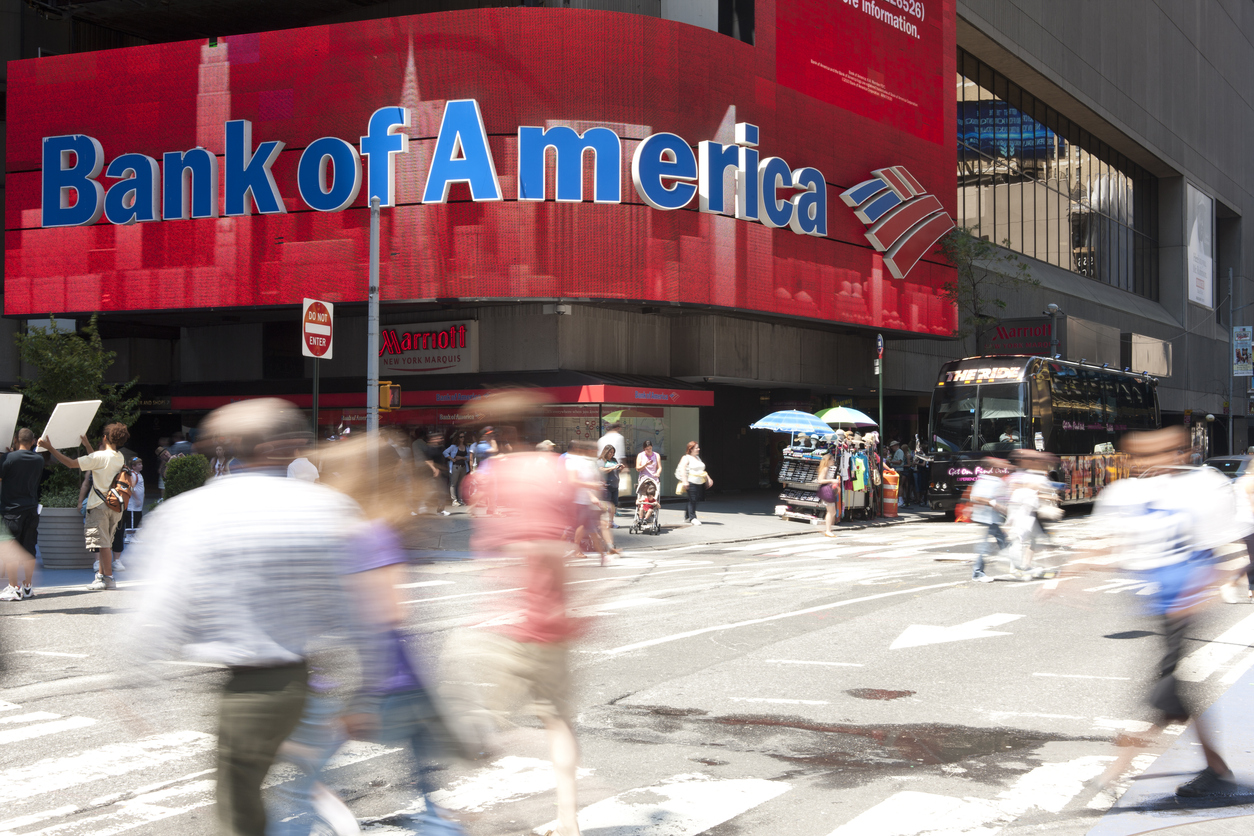 Bank of America must pay $250 million in restitution and fines over claims of double charging customers fees, recklessly opening accounts and not keeping financial promises, Reuters reported.
The Consumer Financial Protection Bureau and Office of the Comptroller of the Currency said that Bank of America has violated numerous laws since 2012 by receiving hundreds of millions of dollars from overcharging accounts that lacked funds. Every time the bank turned down a single transaction over a too-low balance, the user was charged $35 — a fee regulators said consumers "could not reasonably expect or understand," Reuters reported.
"These practices are illegal and undermine customer trust," CFPB Director Rohit Chopra said in a statement.
Why it matters: "We voluntarily reduced overdraft fees and eliminated all non-sufficient fund fees in the first half of 2022. As a result of these industry leading changes, revenue from these fees has dropped more than 90 percent," Bank of America noted in a statement sent to Reuters.
What Bank of America has said is not enough. While it's understandable that they don't want to further implicate or negatively impact their brand, their lack of a more in-depth response comes across as indifferent to their stakeholders and a bit cold.
While they attempt to come across as appearing helpful, they should have talked about how their restitution will right some of their wrongs and additional actions they will take to protect consumers.
When a similar Wells Fargo scandal took place several years ago, with the bank agreeing to pay back $3 billion, Wells Fargo was more specific in its mea culpa, according to Reuters.
"We are committing all necessary resources to ensure that nothing like this happens again, while also driving Wells Fargo forward," Wells Fargo CEO Charles Scharf told Reuters in February 2020.
Some disagreed on whether that was enough. But they acknowledged that more change was necessary and that they were working to prevent it from happening again.
Consumers want brands to own up to their mistakes and communicate how they plan to prevent these situations in the future. While they might consider this repayment as a drop in the bucket in comparison to their market value (an estimated $228 billion), BoA still needs to work to regain trust.
Daily Editor Picks:
Over 1,000 companies promised to get out of Russia or scale back operations since the Ukrainian war began last year. While most of those companies followed through on their pledge, others did not. CNN reported that Heineken, snack maker Mondelez and Unilever stayed. "These companies are breaking their promises. They are functioning as wartime profiteers," Yale Professor Jeff Sonnenfeld told CNN. While no company is acting unlawfully, their continued presence sends mixed messages at best. The companies gave CNN different reasons for their continued presence in Russia: awaiting regulatory approval for sale, maintaining critical food supplies and protecting employees.
A Virgin Voyages commercial featured an AI version of Jennifer Lopez inviting people on a cruise while actors are offscreen hilariously feeding the J-Lo deepfake lines while they portray her. Look for creative ways your company can integrate AI into your messaging and strengthen your brand while using technology to your vantage point.
Threads is growing and new tools are on the way. Axios reported that Instagram will bring branded content tools to Threads, which allow marketers easily label paid partnerships with influencers and other brands. But don't expect ads in the near future: Axios reported that traditional advertising won't come to the new app until there is a "critical mass" of users.
Sherri Kolade is a writer at Ragan Communications. When she is not with her family, she enjoys watching Alfred Hitchcock-style films, reading and building an authentically curated life that includes more than occasionally finding something deliciously fried. Follow her on LinkedIn. Have a great PR story idea? Email her at sherrik@ragan.com. 
COMMENT
Tags: Bank of America