The Daily Scoop: 'Barbenheimer' meme reveals the perils of sensitive cross-cultural communications
Plus: MrBeast Burger virtual kitchen collab leads to lawsuit, Apple takes measured steps with AI.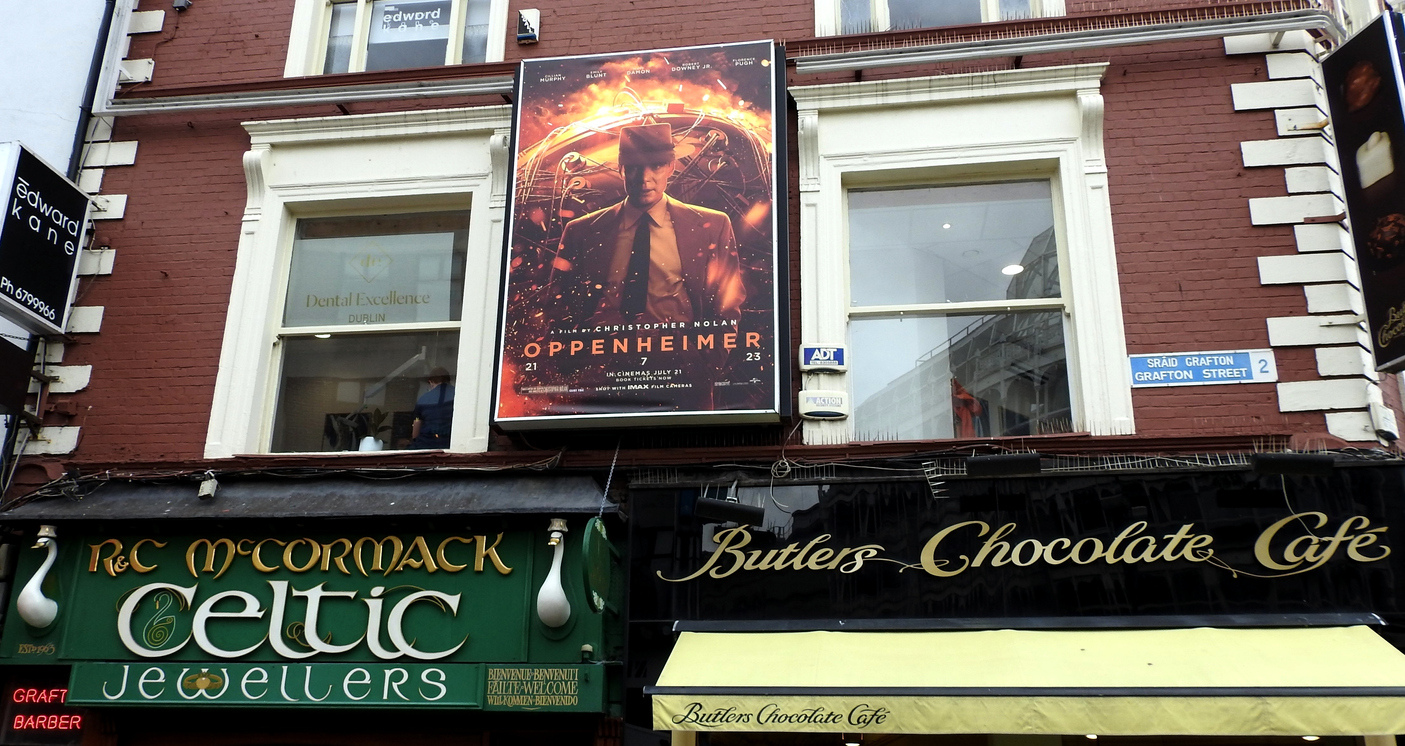 Warner Bros. Japan called out its parent company, Warner Bros., after the American X account, formerly known as Twitter, liked and commented on social media posts featuring fan art of "Barbie" and "Oppenheimer," The Washington Post reported. One post featured Barbie with a mushroom cloud hairstyle while another featured both movies leads smiling in front of an explosion, Nikkei Asia reported.
For the Japanese, the scars of nuclear war are still fresh. While the "Barbenheimer" meme has taken over the English-speaking Internet, it's deeply serious and painful for the only nation which has seen nuclear weapons used against their people.
"We consider it extremely regrettable that the official account of the American headquarters for the movie 'Barbie' reacted to the social media postings of 'Barbenheimer' fans," Warner Bros. Japan posted Monday on X, Post reported. "We apologize to those who were offended by this series of inconsiderate reactions," it said, and asked Warner Bros. to "take appropriate action."
The American Warner Bros. later apologized, per Nikkei Asia. 
 "Warner Brothers regrets its recent insensitive social media engagement," the company said in a statement. "The studio offers a sincere apology."
Why it matters: The bubbly, fan-created mashed art collab featuring "Barbie" and "Oppenheimer" angered residents in Japan who felt that Warner Bros. was culturally insensitive and too lighthearted.
One X user tweeted about the Barbenheimer fan art with an image of the Twin Towers during 9/11 with a cloud of black smoke and the words, "This Barbie is the moment."  
"What you guys are doing is exactly the same as this. shame on you," the post read.
The "Barbie" movie was under fire previously with international audiences over a cartoon map in the movie. Their world map featured Asia with a dashed-line appearing over South China Sea territory, NBC News reported. While China does not own that territory, they still claim ownership, depicting the dashed-line in their own maps. It's been a point of contention with surrounding countries and what some politicians consider the movie's map propaganda.
Cross-cultural understanding goes a long way. The Barbenheimer memes were one thing when it came from individuals, but when Warner Bros. started getting in on it, they elevated it and struck a nerve. This is the risk with memes: what's funny from a person can quickly become an international incident for a company. Work with your social media teams to understand when to jump on a meme train and when it's best to let your audiences market for you, while you remain above the fray.
Editor's Top Picks:
Tech giant Apple

 is moving more slowly than its industry peers on AI. Apple is testing the company's own GPT-esque engine internally, 

Bloomberg reported

, but is cautious in considering ways to use the technology in its existing products. "The potential of generative AI and LLMs is definitely promising," Apple CEO Tim Cook mentioned during a May quarterly earnings conversation, Axios reported. "But there are clearly a number of issues and concerns to be addressed, and so I think it's very important to be deliberate and thoughtful in the development and deployment of these models." Apple is moving strategically in the lane of AI and it'll more than likely be worth the wait when they're finally ready for debut.

MrBeast, AKA Jimmy Donaldson,

 is suing the ghost kitchen company 

Virtual Dining Concepts

 to cease making his MrBeast Burger. The lawsuit filed Monday alleges that VDC exploited Donaldson's brand and had poor food quality. The business partnership created a virtual restaurant of MrBeast Burger menu items and uses hundreds of restaurants to prep the food. When customers ordered the food, however, quality issues quickly became obvious. Some reported that their food was salty, moldy or undercooked, harming the MrBeast brand. VDC said in a statement that the complaint was rife with inaccuracies and only in retaliation because the company did not agree with Donaldson on a new deal. MrBeast 

continues

 distancing himself from the burgers to protect his brand in the long run.

Fitch Ratings

 downgraded the U.S. government's top credit rating from AAA to AA+. The agency attributes the issues to the country's worsening financial problems and close-call debt ceiling discussions, per Reuters. "In Fitch's view, there has been a steady deterioration in standards of governance over the last 20 years, including on fiscal and debt matters, notwithstanding the June bipartisan agreement to suspend the debt limit until January 2025," Fitch stated, per Reuters. U.S. Treasury Secretary Janet Yellen 

called

 the downgrade "arbitrary." It all just casts even more uncertainty on this economy. Buckle up. 
Sherri Kolade is a writer at Ragan Communications. When she is not with her family, she enjoys watching Alfred Hitchcock-style films, reading and building an authentically curated life that includes more than occasionally finding something deliciously fried. Follow her on LinkedIn. Have a great PR story idea? Email her at sherrik@ragan.com. 
COMMENT
Tags: Barbenheimer