The Daily Scoop: 'Barbie' movie map cause international headaches
Plus: PRIME energy drink is under fire, Gen Z loves Y2K fashion.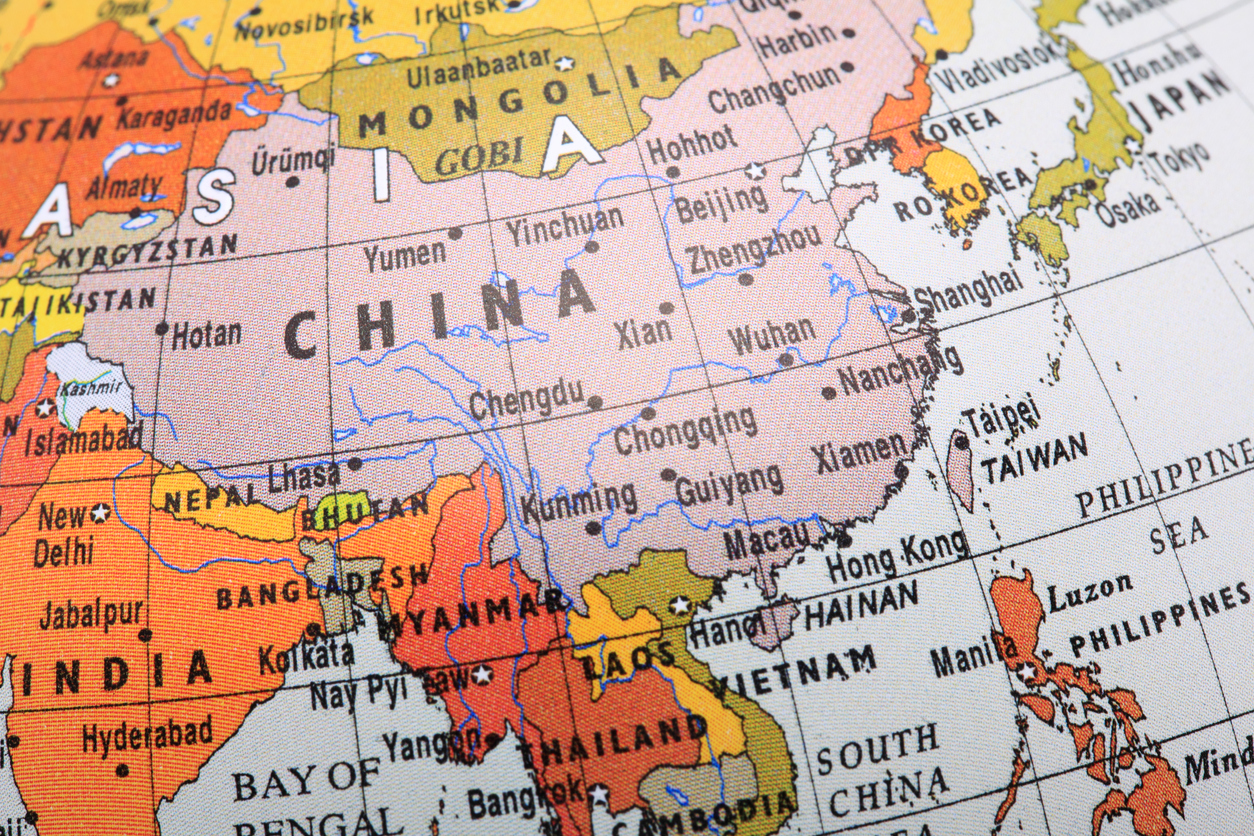 Even the "Barbie" movie is not safe from international backlash, NBC News reported. A child-like drawing of the world shows Asia with a dashed-line appearing over South China Sea territory. Historically, the nine-dash line represents China claiming territorial rights over a huge portion of the South China Sea, NBC News explained. China's nine-dash line was axed at a Hague tribunal in 2016. China still depicts the nine-dash line in its maps, however, and acts territorial over that area.
"It doesn't make any sense from a historical or legal point of view, but it's now become this kind of emotional claim," Bill Hayton, author of "The South China Sea: The Struggle for Power in Asia," said.
In a tweet, Marsha Blackburn (R-Tenn). had this to say: "Leftist Hollywood's new 'Barbie' movie shows a map that supports Communist China's territorial claims to the South China Sea. Looks like 'Barbie' is bending to Beijing to make a quick buck."
While "Barbie" movie execs are keeping quiet on the plot reveal for the map, they say that the actual dashes are not a slap in the face at all.
"What some have taken to represent the "nine dash line" is what one source described as 'journey lines,' the serial dashes often used in family animation and kid's drawings to represent where a character has traveled to or from," Variety reported about the map. Other journey lines are also seen in various parts of the map.
"Barbie" execs denied attempting to appease China, but the damage has been done. Vietnam has already banned the movie and the Philippines might be next.
The movie's nine-dash line depiction is causing an uproar domestically, too.
Some Republican politicians feel like movie officials are pandering to China and spreading Chinese propaganda with the map's lines. This might cause some people to take a pause before considering whether they want to support this movie, if their country even allows them to.
Why it matters: Everything is political these days. From M&Ms to Impossible Sausage to a children's map in a movie, expect even the most innocuous move from your brand to be dissected from every angle.
There are times when this is unavoidable; certainly it would be hard to foresee a child's depiction of a journey interpreted as a disputed international boundary. But consultation with multicultural advisors may have helped identify these potential missteps and helped the studios prepare a more robust response before it was banned in some nations and a target of ire here in the United States.
Expect for every move you make to be drawn into the culture wars. Do your best to identify the most dangerous areas, but also be prepared for the unexpected. Explain when moves were intended to be benign and stay flexible.
This movie is a startling reminder of how people can dissect everything one does, even seemingly small things. Catering to every stakeholder, abroad and internationally, would be virtually impossible.
Editor's Daily Reads:
Are you ready for an internet that is practically all AI generated? That possibility could soon be reality, according to Futurism's The Byte.  The article say "the internet of the future could be written by bots." The article adds that about 99.9% of the internet could by AI-generated in the next two years, according to estimations by Copenhagen Institute for Futures Studies leader Timothy Shoup. This is if models like OpenAI's GPT-3 have more broader adoption. Kate Washington, a professor at the University of Washington, told Axios that generative AI will only create even more disinformation. Prepare to protect your brand even more against false AI claims now and in the near future.
Y2K fashion is back and Gen Zers cannot get enough. Social media influencers and celebs are helping push the trend. Retailers have to be closely in tune with fashion trends because social media is directly connecting with consumers on what's hot and what's not. Some micro trends are also causing retailers to pause and see what trends are worth jumping on the bandwagon and what deserves a pass. Tread lightly when looking at social media trends for guidance.
PRIME energy drink, created by YouTube stars KSI and Logan Paul, , has some issues ,according to lawmakers and health leaders. The drink has high levels of caffeine (equivalent to six cans of Coke) and is being marketed to kids. Sen. Charles Shumer (D-NY) is asking the Food and Drug Administration to look into the matter. "One of the summer's hottest status symbols for kids is not an outfit, or a toy—it's a beverage," according to Schumer, the AP reported. "But buyer and parents beware because it's a serious health concern for the kids it so feverishly targets." The YouTube sensations might want to make it more clear that the energy drink is only recommended for those over 18 and encourage safe consumption.
Sherri Kolade is a writer at Ragan Communications. When she is not with her family, she enjoys watching Alfred Hitchcock-style films, reading and building an authentically curated life that includes more than occasionally finding something deliciously fried. Follow her on LinkedIn. Have a great PR story idea? Email her at sherrik@ragan.com. 
COMMENT
Tags: Barbie