BCW's Sabrina Browne on balancing being a family caregiver and client leader
The agency vice president offers a look at her work, her book recommendations and best career advice.
How are you finding resilience and inspiration in your work in 2022?
For motivation, Sabrina Browne starts each morning with a prayer meditation — and gets regular inspiration from her mother. It's a key part of how she thinks about her approach to her work, and how she finds resilience against the backdrop of so much change and challenge over the past two years.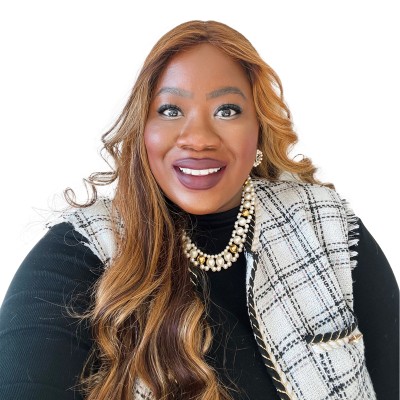 Browne shared with us about her daily routine, some of her best career advice and more in our recent chat for our Day in the Life series. Here's what she had to say:
1. What's your favorite part of your morning routine?
Browne: Since the beginning of the pandemic, I've started every morning with a prayer meditation and it has been life-changing. I use an app called Encounter, and it sends you daily meditations for free directly to your inbox or you can use the app.
Meditation has allowed me to start my day with more balance and approach all of my client work with a renewed focus and attention to detail. I highly recommend it for anyone looking to try something new or shake up their morning routine.
2. Who's the most important person you talk to every day?
Browne: The most important people I talk to everyday are my parents, Nimneh and Massa.
Each day, mom will send us a motivational card or prayer card in our family group chat, and it really sets the tone for the day ahead. Today's card said, "Don't wait for a perfect morning, just take your morning and make it perfect."
3. What's the biggest challenge you've faced in your career?
Browne: The biggest challenge I've faced in my career is navigating the role of a caregiver while also being a client leader. Life can come at you fast, and recently I've learned how important it is to check-in with your loved ones and really see how they are doing personally, mentally and physically.
Illness takes shapes in many forms and the pandemic has reinforced the importance of taking care of myself and being there for my family. I'm fortunate to work at an agency, BCW, where I can maintain a flexible work schedule that allows me to support my family and ensure I give the best to my teams, clients and culture at large.
4. What's your best book or podcast recommendation for PR colleagues?
Browne: "Principles" by Ray Dalio, one of the world's most successful investors and entrepreneurs. In this book, Dalio shares the unconventional principles that he's developed, refined and used over the past 40 years to create unique results in both life and business — and which any person or organization can adopt to help achieve their goals. I share this book with all of my teams and direct reports, as it has been life changing for me and the way I approach my client work.
Dalio states how "Everyone has weaknesses and they are generally revealed in the patterns of mistakes they make. The fastest path to success starts with knowing what your weaknesses are and staring hard at them." Through "Principles," I've learned to identify my own weaknesses, connect the dots behind my mistakes, and learn how to fail forward to continue driving success in my career.
5. What's your favorite tool you use regularly for your work?
Browne: Muck Rack, without a doubt!
A large portion of my role as a vice president in BCW's Corporate Affairs practice is to develop media strategies and execute media tactics for our Fortune 500 clients, and Muck Rack allows me to do this seamlessly. From identifying new media contacts to developing media lists, creating coverage reports and competitor analyses, the platforms' various features eliminate the burden of having to research everything yourself.
6. Are you in an office/remote or both? What do you like (or dislike) about your current setup?
Browne: I am currently hybrid and I love it! I am usually in the office Tuesdays – Thursdays, and then Monday and Fridays I work from home. In BCW's hybrid setup, employees come in eight days a month, with the flexibility to choose which eight days they want.
Through this hybrid plan, employees have a new level of agency and ownership over their careers. It's been received positively to date and I'm looking forward to seeing (and meeting!) more of my coworkers in the coming weeks.
7. What's one trick you use to promote well-being, make yourself feel good at work?
 Browne: I practice positive affirmations each day before I go into the office. Affirmations help me eliminate self-doubt and imposter syndrome, and I always share these with my direct teams and my IAT teams, which are inter-agency teams that work together on a client account.
Every morning, I say to myself "You are capable. You are beautiful. You are deserving of everything the world has to offer." Those three phrases have become my go-tos in 2022, and as the year continues, they will likely evolve depending on where I am personally and professionally.
8. What's the best advice any one has ever given you in your career?
Browne: The best advice I've ever been given in my career is from my dad, Nimneh, who has taught me to never be afraid of failure, learn from it and you will come back stronger.
Second, to strengthen my mind. In the past I used to deal with major anxiety by internalizing it, which wasn't fair to my family members and loved ones. Through support from my dad, prayer and a commitment to self-care, I now have my anxiety under control and a healthier mindset. There are good days and bad days, of course, but each day I choose to find the joy in the journey.
COMMENT