'Be your best self,' says PRSA Chair Felicia Blow
We caught up with Blow to get her take on the current work of a PR pro and how she sets herself and her team up for success every day.
Felicia Blow, Ph.D, 2022 PRSA chair and associate VP of development with Hampton University, said her greatest challenges have come with being a Black woman in the professional world — but she's never let that stop her from persevering like the women who came before her.
We caught up with Blow to get her take on the current work of a PR pro and how she sets herself and her team up for success every day. Here's what she had to say for our "Day in the Life" series: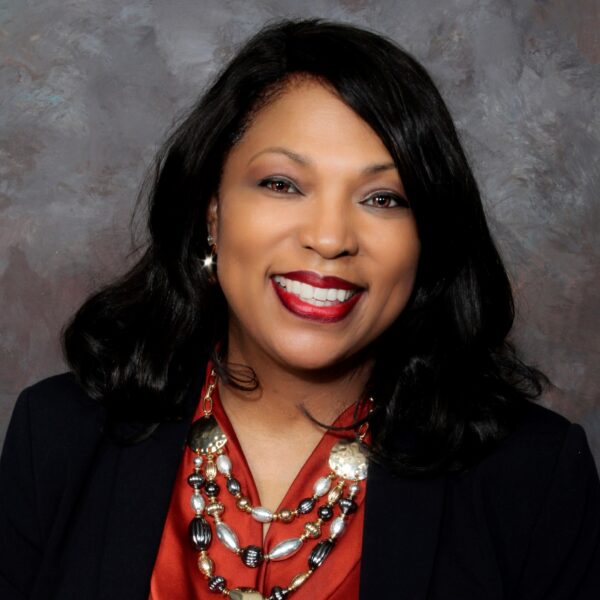 1.  What's your favorite part of your morning routine?
Blow: I have a long commute to my office. My drive is my me time. I have my coffee, listen to lots of Sirius radio news, and at approximately 7:45 a.m. every day, I laugh my head off by listening to "The Steve Harvey Morning Show" segment featuring Nephew Tommy with his morning prank. I feed my mind and my spirit with coffee, news, me time and laughter.
2. Who's the most important person you talk to every day?
Every day I talk to God, my husband and my children. That stated, I am sure your reference is more regarding professional/work colleagues. In that regard, there is no one person that I connect with every day at the office.
Based on the day's priorities, I talk with my leadership, my colleagues, donors, prospects, on-campus academics and a whole host of stakeholders with whom engagement is necessary.
3. What's the biggest challenge you've faced in your career?
I've had a number of great successes in my life and I've also had many disappointments and abject failures. However, nothing has been more challenging than dealing with the diversity, equity and inclusion issues of our time. I have faced major difficulties in being understood or misunderstood and treated unfairly simply by virtue of being an African-American woman.
But I do not focus on the barriers and the past challenges. I do what individuals such as Ida B. Wells, Michelle Obama, Hillary Clinton, Betty Ford, my 100-year-old grandmother, and many others before me have done — persevere. I just keep moving forward and being my best self.
4. What's your best book or podcast recommendation for PR colleagues?
The book "Good to Great" by Jim Collins. It reminds me of the need to push for excellence in all that we do. Do not accept the good when you know greatness is possible.
5. What's your favorite tool you use regularly for your work?
I do not have one favorite tool. I use a number of software packages specifically targeted to my development and fundraising work (i.e. Foundation Search, Big Data Online, Banner Advancement, etc.), but I leverage heavily the entire suite of Microsoft products, including Outlook.
6. Are you in an office/remote or both? What do you like (or dislike) about your current setup?
I am 100% in the office and have been so for nearly the entire COVID-19 pandemic. I did not feel this way initially, but I am glad that I have been able to consistently get out of the house.
Ideally, I would love to see a scenario where I have the flexibility to work a day or two per week from home, but that is as much as I would like. Being around academics, students, faculty, alumni and in an environment that inspires is something I love.
7. What's one trick you use to promote well-being, make yourself feel good at work?
Promoting personal well-being is so important and I am not great at it right now! I work way too much, and I'm not exercising at all. However, there are a [few] things that are very important for me: 1) going to church each Sunday morning; 2) sleeping in on Saturdays; 3) dinner with my family every Sunday afternoon.
8. What's the best advice anyone has ever given you in your career?
Don't try to change who you are. Be yourself and don't be so hard on yourself. Learn from your mistakes and move on. Treat each other the way you wish to be treated.
COMMENT