Bed, Bath & Beyond's breach non-reaction, Spirit Halloween wins with meme and more
Plus: PR specialists are a hot commodity in elections offices.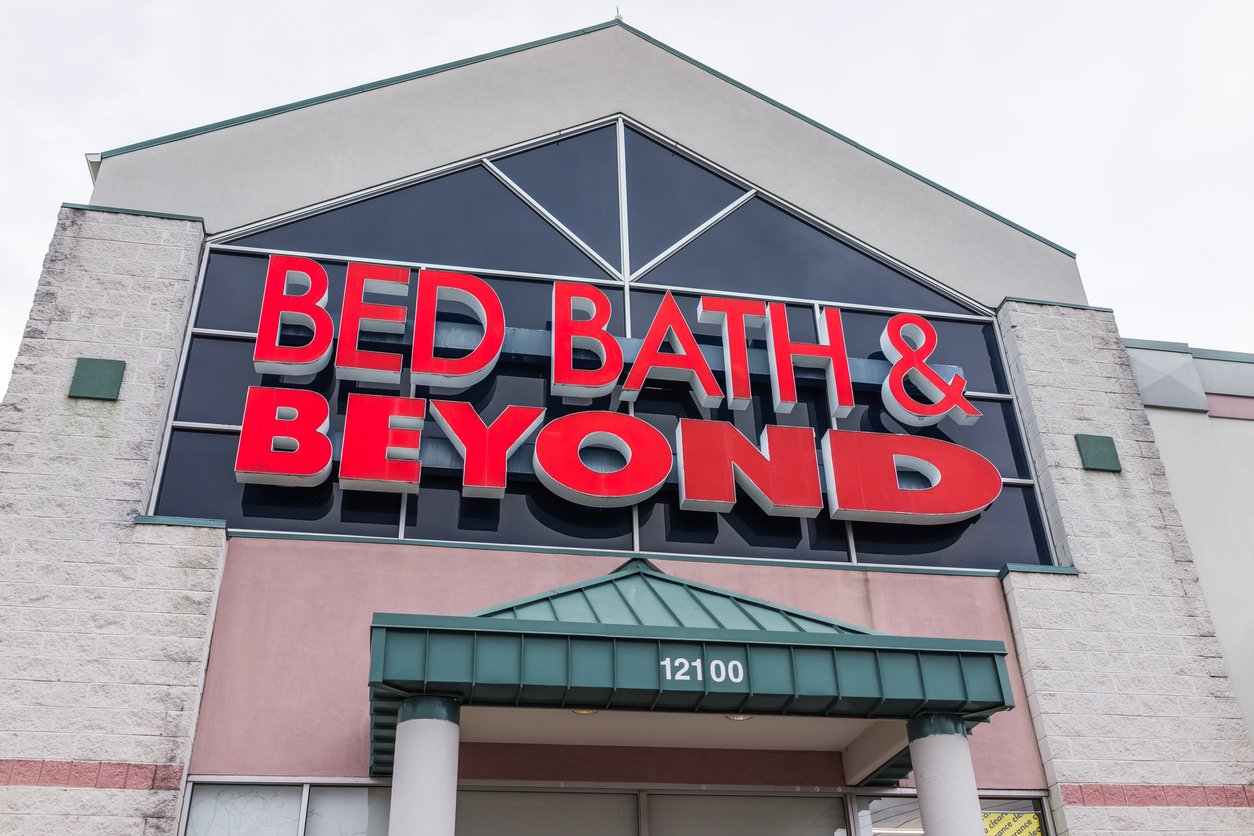 Bed, Bath & Beyond provided incomplete details after company data was accessed through a phishing attack, according to a TechCrunch report.
The company said in a filing to the U.S. Securities and Exchange Commission that someone obtained access to an employee's hard drive and other shared drives.
Bed, Bath & Beyond said in the filing that while the investigation was ongoing, there was "no reason to believe" that sensitive or personally identifiable information was accessed or if the cybersecurity incident would have an impact on the company.
In addition, TechCrunch reported that Bed, Bath & Beyond chief legal officer Arlene Hong, via a spokesperson who would not provide their name, declined to disclose what data types of information the attacker was able to access.
Why it matters: When it comes to data beaches, transparency is the only policy. Bed, Bath & Beyond's initial filing left some questions unanswered. And the company didn't help matters after declining comment to the media. If the company doesn't have answers yet, they should have said that clearly and provided a timeline.
Brands celebrate Halloween with costume meme
Spirit Halloween finished its critical season by jumping on a huge social media trend about the store's costume offerings.
After initial organic sharing from users, the company posted its own template on Twitter so others could share their own spoof costumes and made their own meme.
Bring that costume idea to life…just don't create anything that will have legal giving us a call. #SpiritHallowMeme pic.twitter.com/BOraDuwPVF

— Spirit Halloween (@SpiritHalloween) October 29, 2022
is this too meta? #SpiritHallowmeme pic.twitter.com/8UewxUvRRI

— Spirit Halloween (@SpiritHalloween) October 26, 2022
Other companies quickly took notice and posted some of their own costume ideas.
Here are some of our favorite brand posts:
G Fuel Energy Drinks
Spirit Halloween doesn't miss! @Ninja pic.twitter.com/WrgnfKK9QH

— G FUEL® (@GFuelEnergy) October 26, 2022
RE/Max
Spirit Halloween really has everything this year. pic.twitter.com/eCuQWGwbOW

— RE/MAX (@remax) October 25, 2022
Washington State Department of Natural Resources
Can't believe spirit halloween sells this pic.twitter.com/41IMjXizeA

— Washington State Dept. of Natural Resources (@waDNR) October 26, 2022
Coffee Over Cardio
It's the hopes and dreams for me 😂👻🎃🍂 #SpiritHallowmeme #SpiritHalloween #IcedCoffee pic.twitter.com/RgXz5IDRDG

— CoffeeOverCardio (@CoffeeOvrCardio) October 28, 2022
Ohio State Fair
Sup… meet state fair dude pic.twitter.com/NsxXUQUA7X

— Ohio State Fair (@OhioStateFair) October 29, 2022
Why it matters: Spirit Halloween made a smart move by jumping into a popular meme about the store and engaging the public with it. Other companies made a great move by also engaging with the trend.  What was your favorite costume? Share them in the comments.
Over half of American adults want fall-themed messaging, study says
Fall-themed messaging from brands is working for potential customers according to a new study from Morning Consult.
When asked to identify their favorite season, 41% of U.S. adults chose fall. Spring and summer each received 24% of the vote, while only 11% of respondents said winter was their top season.
The study indicates that 55% of U.S. adults say they are interested in fall-themed content from brands on social media, while 63% of U.S. adults said they have a favorable opinion of brands that run fall-themed advertising.
Only 12% of respondents said they had no interest in purchasing fall-related items.
Why it matters: The study shows that seasonal messaging from brands work with consumers. How have you incorporated fall into your marketing plans?
Why elections officials are turning to PR professionals for help
A Richmond, Virginia. Board of Elections office has found answers to helping residents with voting-related concerns after hiring a public relations specialist to work out there.
"If you work in elections, you should be in charge of your own narrative because if you're not, then somebody else is," said Keith Balmer, the city's local registrar.
Balmer said hiring Katherin Cardozo-Robledo as a full-time public relations representative has helped his office.
"We do a lot on our social media accounts, whether it's from informing people and then also just showing what the office is about," Cardozo-Robledo said.
Jennifer Morrell, who works with the Elections Group, said the work of these PR specialists are important.
"And if we invested in elections like it was that sort of critical function in our democracy, every single election office would have a communications professional working for them. It's that critical," she said.
Why it matters: This trend is yet another example about the value of public relations professionals and could offer potential job opportunities.
Chris Pugh is a staff writer for PR Daily. Follow him on Twitter and LinkedIn. Send story ideas to ChrisP@Ragan.com.
COMMENT
Tags: Bed Bath & Beyond, data breach, election, Halloween meme, Spirit Halloween