BeReal's possible security risks and musical apologizes over use of captioning device
Also: Taco Bell hops on $28 meme.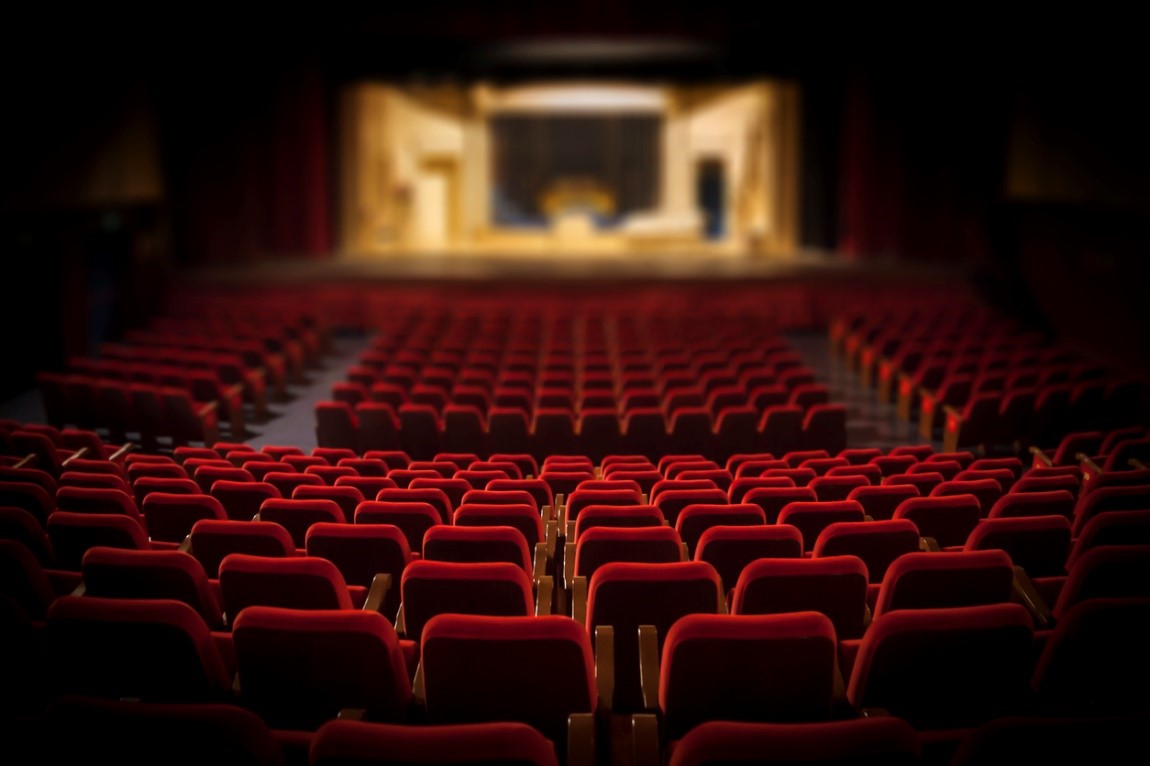 The producers of Broadway's "Hadestown" and Jujamcyn Theaters are apologizing to an audience member with hearing loss after one of the actors repeatedly admonished her from the stage after she used a theater-provided captioning device.
Audience member Samantha Coleman shared on Instagram what she said was a "horrifying and embarrassing experience" after Lillias White called her out from the stage.
View this post on Instagram
Coleman said she thought White didn't show malice, but just misunderstood the situation.
The musical's producers and Jujamcyn affirmed their "commitment to accessibility in all forms" in their apology to Coleman.
"The incident yesterday is a reminder that this is an ongoing process needing constant revisiting and renewal," the statement read. "Providing access is also about educating everyone in the theater about how we can be more supportive. We are reviewing our policies and internal protocols to ensure this doesn't happen again. We extend our deepest apologies to Samantha and extend our gratitude to her for sharing her experience so that it can be addressed."
[RELATED: Enter our Workplace Wellness Award by Nov. 4 to showcase your HR, wellness & comms initiatives.]
A spokesperson for "Hadestown" said the production "also connected directly with Samantha earlier today to convey their apologies and thank her directly for bringing this to their attention."
According to Deadline, Broadway theaters are equipped with relatively new captioning technology that can be used via smartphone apps. The app is designed to lessen screen light to not distract audiences but could be misinterpreted for someone trying to illegally tape the performance.
Why it matters: Everyone in your organization needs to understand and endorse the value of accessibility as a core value. In this case, actors should have alerted crew members instead of taking the step to scold audience members from the stage. However, a public apology, pledge for education and connection directly with the wronged party are all positive steps toward ending this crisis and preventing it in the future.
BeReal could pose security risks
If you use the social media network BeReal at work, don't take a picture in front of your work computer.
It could lead to a security issue at your job.
BeReal is a photo-sharing social media app that tells users to take pictures at certain times of the day.
But security experts say in a Digiday article this week that if you take the picture in front of your work computer, it could share more than you want it to since the app uses both the front and back of your camera to show your surroundings.
While the story did not cite specific instances where breaches have occurred, experts agree there is a potential for trouble.
"Any place where people can share content, people are going to make mistakes or they're going to make not-great decisions sometimes," said Josh Yavor, a chief information security officer at email security platform Tessian. "There will be folks who are there to take advantage of that, and for what purpose – that depends."
"There has to be some element in any social media policy that you have responsible, smart people who have a common sense who are employed at your company," said Mae Karwowski, CEO of an influencer marketing agency. "You have two minutes to capture that BeReal, you can minimize that window."
Why it matters: Communicators need to be careful when working on company projects while using social media accounts. BeReal has merits when it comes to brand marketing, but you don't want to give away company secrets while using it. With October being Cybersecurity Awareness month, it's a good reminder for companies to update their social media policies and educate their staff.
Taco Bell jumps on '$28 lunch' claims
Taco Bell quickly responded on Twitter after a a Fox News contributor cited the restaurant as an example of high food prices.
Kingsview Wealth Management Chief Investment Officer Scott Martin said Wednesday on Fox Business Network's "Cavuto: Coast to Coast" that he recently spent $28 at a Taco Bell as an example of current inflation rates.
"You want to know how bad inflation is?" Martin asked on the show. "I had a nice lunch at Taco Bell. It cost me about $28.  People need to pay for those things, and they do that by getting jobs and getting in the economy."
"Wait a minute," show host Neil Cavuto interjected. "You spent $28 at Taco Bell for just yourself?"
His surprise is understandable at the low-cost fast-food restaurant, as anyone who has ever found themselves with an obscene number of tacos and Crunchwraps for less than $10 can attest.
Martin's statement that he spent $28 on the order was also mocked across the Internet.
If someone is talking politics and eating $28 of Taco Bell in one sitting then my immediate follow up question is what their thoughts are on Biden's executive order on cannabis rescheduling https://t.co/S3JpW3jbhG

— Alexandria Ocasio-Cortez (@AOC) October 13, 2022
If you're eating $28 worth of Taco Bell for lunch, you've got bigger issues going on than just #inflation. #TacoBell https://t.co/1xepXDMl7p

— Van Hipp (@VanHipp) October 13, 2022
Please, for all that is good in the world, do not eat $28 worth of Taco Bell before a flight. https://t.co/RKn9K0f5fk

— The Points Guy (@thepointsguy) October 13, 2022
Taco Bell joined in later Wednesday by tweeting "14 x $2 Burritos = $28. What's your $28 order?"
14 x $2 Burritos = $28. What's your $28 order? https://t.co/q3zJWDSKHP

— Taco Bell (@tacobell) October 13, 2022
Why it works: This works since Taco Bell directly responded on the same day in a fun way after a comment that raised eyebrows. After the Internet had fun with the comment, Taco Bell jumped in with a simple text post that cemented their positioning as a low-cost restaurant.
Study: Layoffs at large U.S. newspapers and news sites lower in 2021
A new Pew Research study says layoffs at large U.S. newspapers and news sites declined in 2021 after increasing in 2020.
The study said 11% of high-circulation newspapers with an average Sunday circulation of 50,000 or more had layoffs compared to 33% in 2020 when COVID-19 had a major impact on the U.S. economy.
2021 also represented the lowest number since Pew started tracking the trend in 2017.
In 2021, 11% of high-circulation newspapers experienced layoffs, compared with three times that share the year before (33%), when the coronavirus pandemic upended the nation's economy. https://t.co/xFld7bHxVG pic.twitter.com/4hZEubA20I

— Pew Research Center (@pewresearch) October 13, 2022
But the study indicated the numbers could have been better in 2021 since newsrooms had fewer places to cut in 2021 after making bigger cuts in 2020. In addition, the numbers could end up being higher in 2022 after Gannett laid off 400 workers in August in 70 newsrooms around the country.
Why it matters: Although the numbers have eased from previous years, 11%of newsrooms cutting workers in 2021 is still huge given how diminished many newsrooms already were. The media landscape is dramatically different and smart public relations professionals need to change their strategy to compensate for the differences.
Chris Pugh is a staff writer for PR Daily. Follow him on Twitter and LinkedIn. Send story ideas to ChrisP@Ragan.com.
COMMENT
Tags: BeReal, Broadway, corporate security, news layoffs, Taco Bell