Brands misstep over the queen's death and who consumers blame for misinformation
Plus: Turning Airbnbs into showrooms.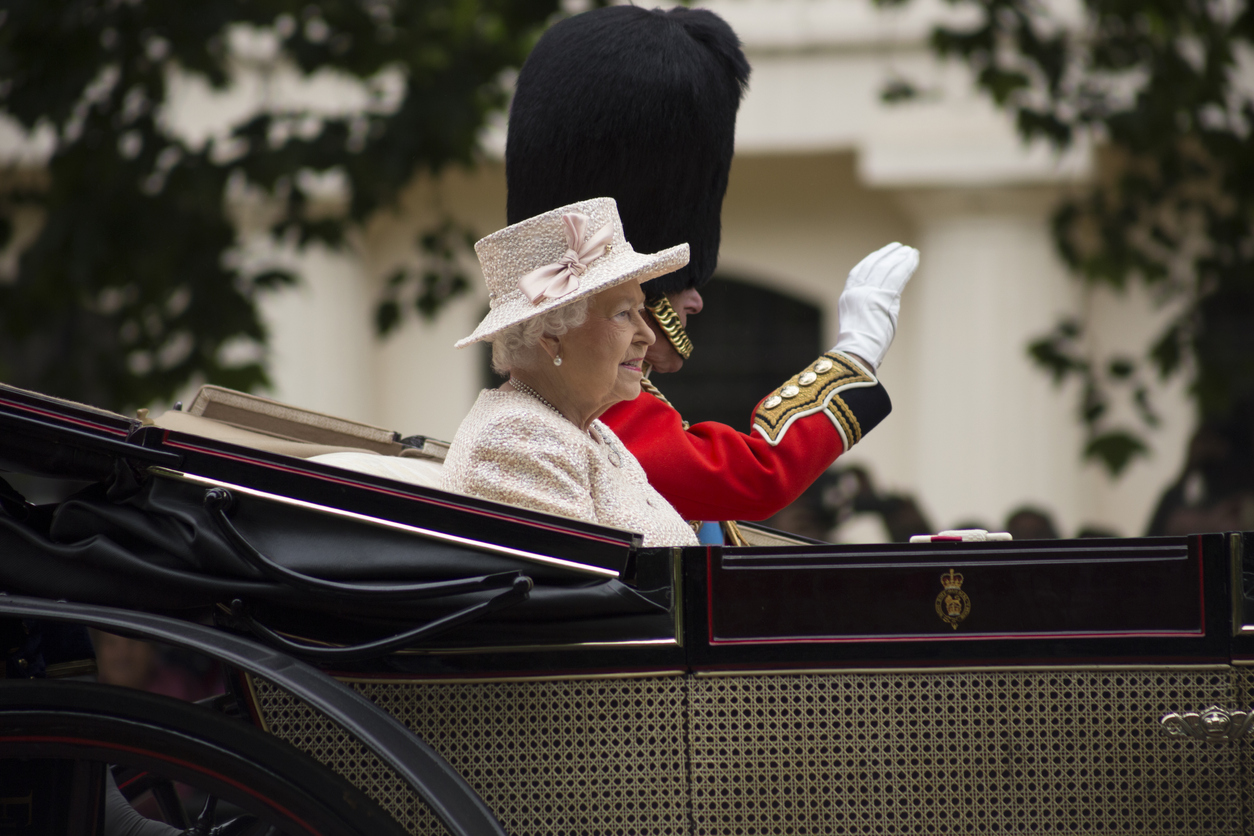 On Thursday, Queen Elizabeth II died at age 96, prompting an outpouring of tributes and social media messages — so many that Twitter actually experienced a few outages. One of the most popular tweets came from the official Paddington Bear account, which paid its respects to the Queen by saying, "Thank you Ma'am, for everything." (The pair had recently appeared in a sketch as part of the Queen's Platinum Jubilee celebrations.) 
Other posts, however, were far more awkward. The official Hamilton West End account tweeted its condolences Thursday afternoon, apparently overlooking the fact that the musical is set during the American Revolution, when colonists were trying to break from the U.K. The British Kebab Awards and Dominos U.K. expressed their condolences as well, as did the account for "Les Misérables", another "anti-monarchy" musical. "Les Misérable" later deleted their tweet.
— Hamilton West End (@HamiltonWestEnd) September 8, 2022
Imagine your mum/nan died and you're having conversations like
"pizza sends their condolences"
"pizza?"
"yes, pizza would like you to know it's in mourning" pic.twitter.com/1ujXdqADlD

— James Felton (@JimMFelton) September 8, 2022
The death of the U.K.'s longest-reigning monarch is a big deal, but brands should tread carefully. Even if it feels like everyone is talking about something, you're not required to say anything. Consider what you're adding to the conversation.  Keep that same concept in mind on Sunday, the anniversary of the 9/11 terrorist attacks.

Here are today's other top stories:
Mailchimp releases new fall campaign
Earlier this week, Mailchimp launched a new creative brand campaign, "Guess Less, Sell More." The campaign goes to absurd lengths to take the guesswork out of marketing and includes playful, slightly strange visuals — like a rug dancing on a rug and an owl-cat-bat. "Our audience is made up of sophisticated marketers, so our bar for creativity is high," Jeremy Jones, Mailchimp's global campaigns director, said in a press release. "We hope that viewers will title their head at the playful oddity and slightly absurd visuals, and draw a through-line to the ways Mailchimp empowers growing businesses and marketers."
Wink Creative, Mailchimp's in-house creative agency, dreamed up the concept and partnered with global production company SMUGGLER and director Björn Rühmann to bring each 15-second clip to life. "E-mail marketing and growing a business can sometimes feel like a guessing game," Jones told Muse. "We liked the creativity around 'guessing,' so we spent some time thinking up ideas and activations that could leave people wondering." 
Why this matters: Mailchimp's latest campaign is far from the same old, same old. It's bizarre, sure, but its message, "take the guesswork out of marketing," is a solid sell. It's an excellent example of how brands can embrace humor and quirkiness to sell their products.  
MEASURED THOUGHTS
Misinformation is on the rise, and consumers are taking note. According to a study conducted in July by Integral Ad Science, 80% of U.S. consumers agree misinformation is a serious problem in digital media. Nearly all (91%) of the 1,189 survey respondents said they are confident in their ability to detect misinformation, and 65% reported that they are unlikely to purchase a product or service from a brand that advertises near-misinformation. 
The survey, Advertising in the Age of Misinformation, also asked respondents to identify who is responsible for the spread of misinformation. 16% of consumers said advertisers were the most responsible, followed by publishers (14%) and agencies (7%). 62% of all people believed all three — advertisers, publishers, and agencies — are equally responsible. 
While media experts are (rightfully) concerned about misleading content that could negatively impact their company's reputation, consumers are feeling the pain, too. Advertisers need to think about how to win consumers' favorability and trust without resorting to misinformation or hyperbole. 
'Native retail' startup trunks Airbnbs into showrooms
Imagine staying at an Airbnb and becoming so attached to the couch that you want to buy it. Rather than ask the property owner where you can find said couch, you use Minoan Experience, a "native retail" startup, to order yourself some new furniture. 
Minoan is a new kind of IRL product placement, one that's turning Airbnbs and vacation rentals into new showrooms for products. Although you may not be tempted to purchase anything, Minoan cofounder and president Marc Hostovsky argues that the service meets a legit need for brands to move beyond into a new space. "The best product experience doesn't happen on screens or shelves but instead happen 'in the wild,'" he told TechCrunch. 
Why this matters: For years, brands have grappled with the question, "What's better — having an online store or an in-person one?" Minoan changes that. It gives consumers the opportunity to actually live and interact with all sorts of products and brands. It'll be interesting to see how the company grows and if any "native retail" competitors pop up.
Dawn Olsen is a writer who went to an out-of-state engineering school (Purdue University) to get an English degree. She has lived in Indianapolis for 10 years and spends far too much time on Twitter. In fact, she's probably thinking about Twitter right now.
COMMENT