BuzzFeed News shutters, Dove reminds women of their worth and more 
Plus: SpaceX gets hilariously technical after launch fail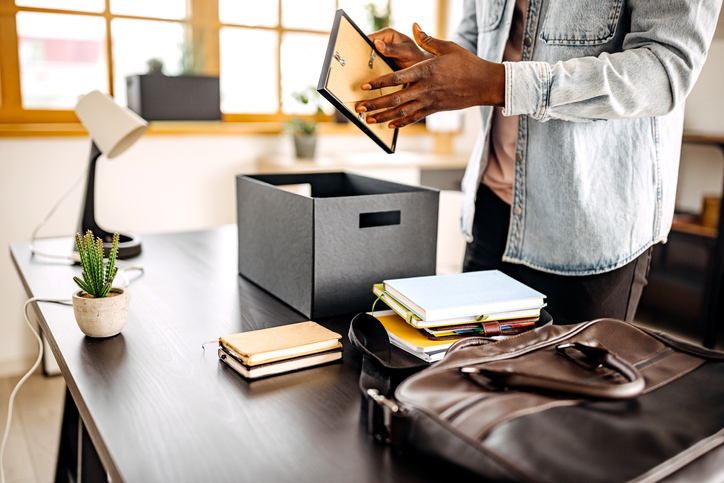 It's the end of an era for Twitter's blue checks after Elon Musk removed them on April 20, according to a tweet from Twitter Verified.
With Twitter doing away with legacy verified checkmarks, individuals and organizations that want to be verified must now opt to sign up and pay for Twitter Blue to receive a checkmark.
This action serves as a reminder to brands that there are now more chances for copycat accounts and misrepresentation from others, which could have serious implications for brands. Stay ready for what could happen next and be extra cautious of other accounts as it is no longer as obvious who is really who.
BuzzFeed News is no more
BuzzFeed News closed its doors, NBC News reported, while Insider laid off 10% of its workforce.
"The job cuts reflect a broader downturn in the media and tech industries, as the breakneck growth seen in the immediate aftermath of the pandemic has begun to rapidly fade amid a slowing economy," the report said regarding Insider. "Other digital platforms that have announced headcount reductions include ESPN, Spotify, Yahoo and Vimeo." 
Meanwhile, BuzzFeed Inc. CEO and co-founder Jonah Peretti said their decision to close is because of a "15% workforce reduction across a number of teams." 
"While layoffs are occurring across nearly every division, we've determined that the company can no longer continue to fund BuzzFeed News as a standalone organization," he wrote in an email to BuzzFeed Inc. Staff, which NBC News acquired.  
The same day that Insider announced the layoffs, its editor-in-chief shared guidelines for writers to use generative AI:
In a lengthy note to staff this morning, Insider EIC @nichcarlson says the publication will begin experimenting with how to use AI for reporting and editing. Here are parts of the memo: pic.twitter.com/DooqYWaWEc

— Max Tani (@maxwelltani) April 13, 2023
Why it matters: Journalists must continue to evolve their reporting strategies as AI use becomes more common, and these AI guidelines being delivered on the same day as layoffs offer a sobering reminder that AI taking over various writing jobs could be a possibility. You can help journalists better integrate AI tools into their work by learning how each reporter, and newsroom, use the tech and adjusting your outreach strategy to meet them there.
Podcast content reigns supreme but no one is king 
A new Pew Research survey revealed that Americans love listening to podcasts, and feel closer to the hosts.
The study showed that 61% of those surveyed said a podcast that they prefer listening to. While 23% of Americans are not listening to any podcasts (guilty as charged) those who do tune in feel a greater sense of connection to podcast hosts. 
"And more frequent listening lines up with a greater sense of connection: Americans who listen to podcasts at least multiple times a week are more likely than less frequent listeners to say they feel extremely or very connected to the host of the podcast they listen to most," the survey reads.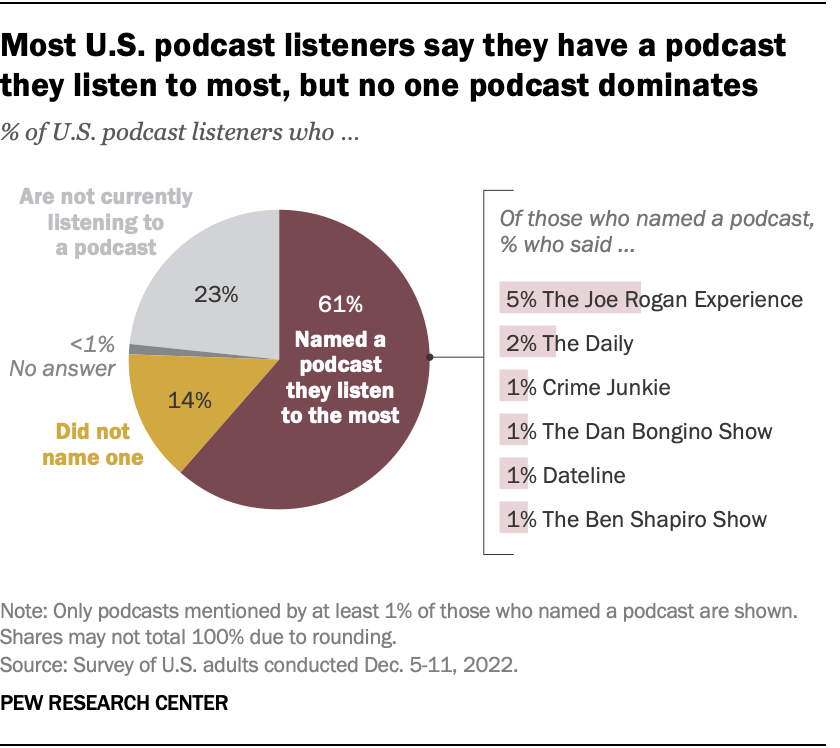 The survey also ranked the popular podcast topics including politics and government, coming in at 20%, entertainment, pop culture and the arts at 12% and comedy at 12%.
Why it matters: The news industry is changing and shifting as layoffs and staff shrinkages are sadly becoming the norm (see above). As this industry pivots in many ways, PR pros must consistently adapt to ways to reach audiences and consider using podcasts for CEOs or executives, among others, to get their message across. Using this popular platform could reach a wider audience and boost your brand beyond traditional methods.  
Dove gets real about unrealistic beauty standards 
Dove wants to help squash insecurities in girls and women who face challenges in finding the beauty within. 
Through the Dove Self-Esteem Project, they are hoping to combat some of the stigmas around body image and more that stem from social media.
"While social media can foster creativity and connection, it is also one of the biggest threats to young people's mental health today," Dove posted on LinkedIn. "In fact, NEW 2023 #DoveSelfEsteemProject Research for Kids Online Safety shows 8 in 10 youth mental health specialists say social media is fueling a mental health crisis." 
A feature of the project includes a commercial of a little girl, Mary Esposito, who grew up to be a young woman facing an eating disorder and she eventually got the help she needed.  
"We need to talk about the harmful effects of social media & the toxic beauty standards impressed upon our youth. I hope sharing my story helps anyone with an eating disorder know that they are not alone & it DOES get better," Esposito posted on her LinkedIn page.
Why it matters: Dove addressed the very real issues of eating disorders and mental health in a relatable way. Because practically everyone has a phone now, brands wielding their influence on social media go a long way. Seeing Dove get real about the often unrealistic, filtered images thrown at us is a good reminder to take the mask off and be authentic at every step in your PR efforts.   
SpaceX's rocket explosion lingo is meme-worthy 
The internet went wild after Elon Musk's SpaceX rocket blew up four minutes into its Thursday night inaugural test run, particularly at the description of the explosion, The New York Times reported. 
SpaceX tweeted about the explosion, which they described as a "rapid unscheduled disassembly."
FFS! It exploded. 😣 pic.twitter.com/xJB2AvUv9g

— ✿💙 ƗŞŁΔŇĐ🏝ǤƗŘŁ 💙✿ 🇵🇷 (@IslandGirlPRV) April 20, 2023
The super technical terminology which went viral on social media became scrollable meme-worthy content across various platforms as people had a field day responding. 
"Do you mean it exploded?" Robbie Scowls posted. 
Walker Bragman replied, "That does sound better than "exploded in a ball of fire minutes after launch." 
Don't worry folks, I'm being told this was a rapid unscheduled disassembly. Nothing to see here. $tsla #ev @elonmusk pic.twitter.com/iaDMEjCRR7

— Josh Young (@Josh_Young_1) April 21, 2023
"Though it fell short of its most ambitious goal of gathering enough speed to reach orbit and then re-enter the atmosphere, it did claim other successes by flying for four minutes and getting well clear of the launchpad," the NYT adds.  
Why it matters: SpaceX's terminology becoming a meme exemplifies the importance of using direct, crystal-clear language that is not above their heads to avoid alienating people or being made fun of.
SpaceX proved they learned this lesson, too, in a post about how improvements will be made for future flights. 
"Teams will continue to review data and work toward our next flight test," they wrote. That same wording format could have been applied to describing the rocket explosion, too. However, we would have missed out on some classic memes. Nevertheless, when in doubt, keep it simple. 
COMMENT
Tags: SpaceX