Celebrate ladies who redefine success at the Top Women in Marketing awards event
Be inspired by the leadership of our inaugural honorees.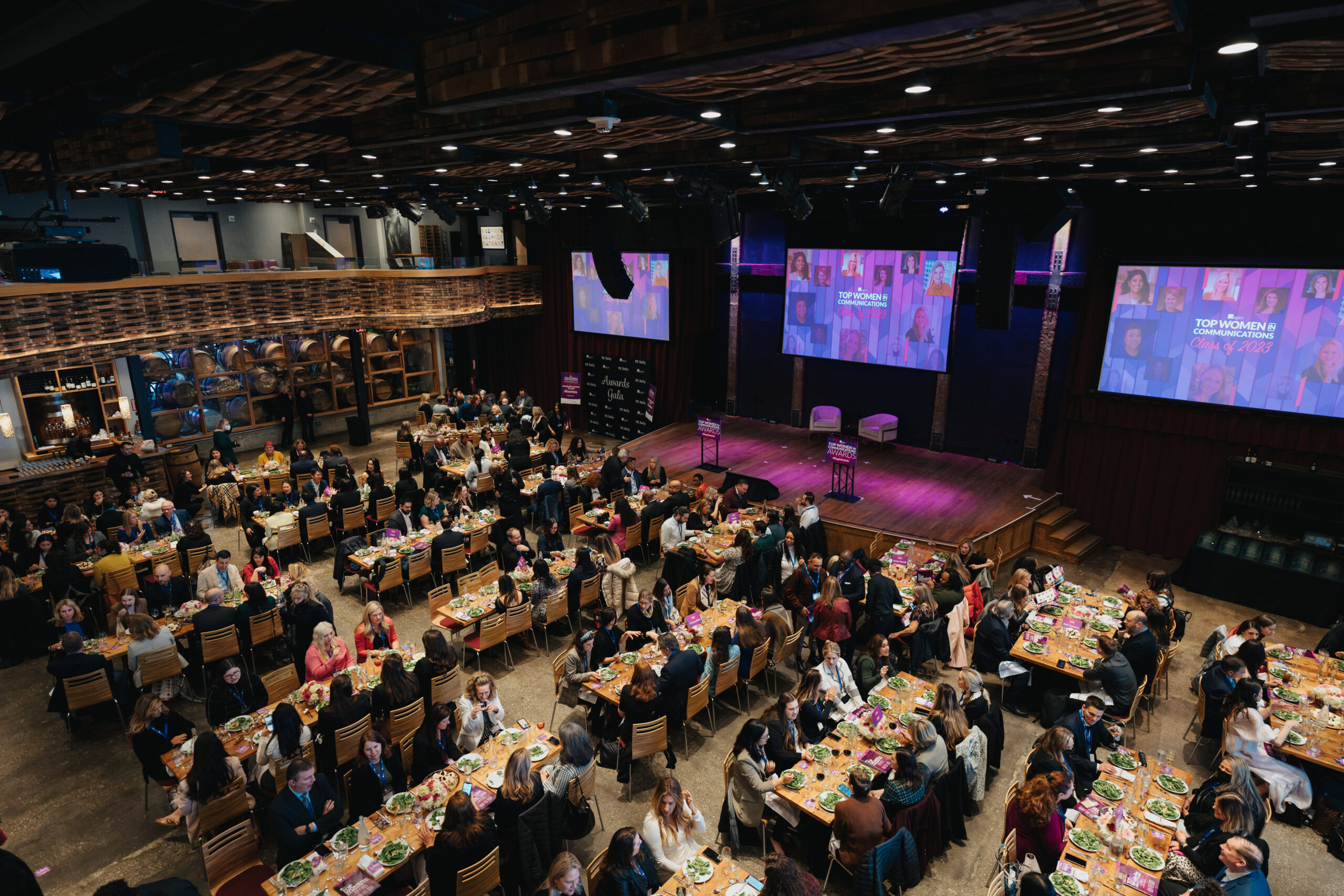 There are many accomplished women in the field of marketing. They demonstrate strong leadership skills and innovation, playing key roles in shaping marketing strategies and campaigns that achieved significant success. As more women shatter glass ceilings to reach executive positions, their careers have inspired others to follow in their footsteps. For all of their accomplishments and contributions, they should be celebrated.
Join PR Daily and your peers on Thursday, Oct. 26 as the red carpet is rolled out for the Top Women in Marketing Awards luncheon at the City Winery in New York City to celebrate the inaugural class of female marketing leaders.
"This event recognizes all of the hard work that marketers are doing for their organizations and clients to get their message and brand out there," said Brendan Gannon, senior marketing manager of Ragan and PR Daily's awards programs. "These awards are a well-deserved opportunity to network, learn and celebrate the great work of these honorees."
Some of the notable individuals recognized this year include:
Abbie Griffith, U.S. head of operations, health at Edelman — Griffith's tenure at Edelman started in 2005, when she moved to New York City with two suitcases and big dreams. Today Griffith is managing director and the head of U.S. operations for Edelman's Health, pioneering Black female leadership for the sector and helping people across the agency fulfill their own dreams.
Angelina Franco, director of brand communications U.S. and global moments at Mars Wrigley — Franco's strategic prowess and adept navigation of the evolving communications landscape have firmly established Mars Wrigley's brands as culturally significant and socially impactful. One of Angelina's notable achievements was her role in transforming Skittles' Pride campaign. Skittles, known for its commitment to the LGBTQIA+ community, turned its packs grayscale as a symbol of solidarity with the community's rainbow emblem.
Stefanie Zambelli, director of marketing at Applebee's Grill + Bar — Zambelli wears many hats. Her day-to-day work includes leading marketing efforts for brand campaigns, defining strategy for the brand marketing calendar, working across Applebee's cross-functional teams, partnering with field marketing teams and more. Zambelli's notable campaigns in 2022 included the "Top Gun: Maverick" program, in partnership with Paramount Studios and Fandango, that allowed guests to redeem free movie tickets when dining at Applebee's.
Sharifah Niles-Lane, SVP, head of enterprise social media and content strategy at Citizens — A trailblazer, Niles-Lane foresight has been instrumental in shaping Citizens' digital strategies. Her advocacy of emerging channels like TikTok, her orchestration of social media activations for immersive experiences, and her leadership in venturing into the metaverse have propelled Citizens into uncharted territories, demonstrating her capacity to anticipate and capitalize on trends.
Come celebrate these women and more. Register now!
We hope to see you there. And make sure to check out our other award programs regularly and bookmark PRDaily.com/awards.
COMMENT
Tags: top women