A rebrand should go beyond looks to influence behavior, says U.S. Chamber of Commerce CCO
Learn how Michelle Russo used storytelling to spearhead the institution's first major rebrand in half a century.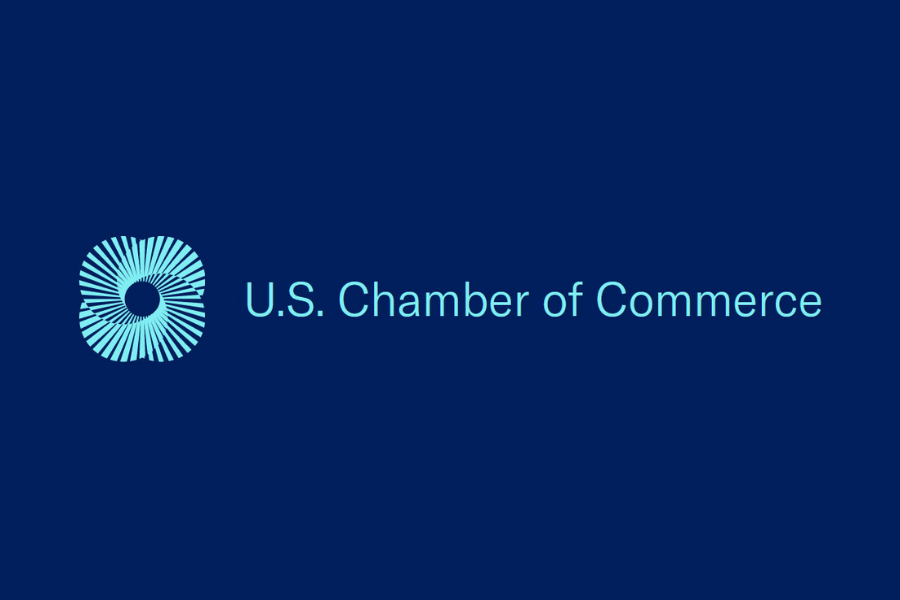 It's hard to tell a successful story about your organization when audiences still have larger questions about your mission and purpose. At these junctures, a carefully considered rebrand can engage internal and external audiences alike around a narrative that says what you want it to.
Ahead of her session at Ragan's Brand Storytelling Conference on April 13, we caught up with Michelle Russo, CCO at the U.S. Chamber of Commerce, to learn how she holistically guided the institution's first major rebrand in 50 years by telling purposeful brand stories rooted in authenticity and credibility.
Ragan: What do you consider the most crucial elements of an effective brand story?
Russo: Start with your mission and purpose, and the stories about your brand will surface naturally from there.
This month, we are celebrating the U.S. Chamber of Commerce's 110th anniversary with an origin story that includes the local chambers of commerce whose original leaders had the foresight to create the powerhouse organization we are today. Because the U.S. Chamber and state/local chambers sit at the intersection of business, government and citizens, our legacy of service to society spans America's most challenging times — from World War II through the global pandemic we are recovering from now.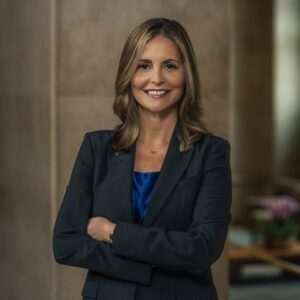 As a member service organization, our brand is not only about us and our work, but also a symbol and manifestation of the vibrancy of the American business community and the dynamism of the U.S. economy.
Every brand must resist the temptation to rest on the laurels of its legacy and ensure that it stays relevant for generations to come. Over the past year, we leveraged the occasion of a new CEO to transform and modernize the Chamber into an organization whose whole brand equity is greater than the sum of its parts.
As we continue this transformation journey, the Chamber's brand story remains rooted in purpose. We have received this positive feedback across our key stakeholder groups — from our Board of Directors to our employees and from our corporate members to our partners across the country and around the globe. We attribute that success to the authenticity and credibility the brand has always had while we evolved it to keep base with the pace of business.
Ragan: When starting to tell the U.S. Chamber of Commerce's story about launching a modern brand identity, what's your first step?
Russo: We are a powerful player in Washington at the intersection of business, government and citizens, but the way we had been showing up [implied] that we were a government institution.
The Chamber's old logo was not doing the work of representing our story and it was not [representing our] purpose in a digital world. We needed to make sure that what we believed on the inside  was represented on the outside.
One of the first things we did when we were making our case for our new brand identity was show people a slide cluttered with U.S. agency logos, and ours was buried within it. It was apparent to everyone how quickly we got lost within the many government seals.
Now, we have a brand identity across visuals and voice to help convey the critical role we play in serving our members within the ecosystem of government, business and society — at the global, national, state, community and local levels.
Ragan:  What's the biggest storytelling lesson you learned from the process of the rebrand?
Russo: First, a rebrand is only as successful as the power you give it. Not only should it change the way you look, but also it should change the way you behave.
For example, we leveraged the new brand in a holistic way for our premier annual event, State of American Business. We brought to life our new CEO's vision in myriad ways.
Not only did the new brand show up in our graphic design, but it was a muse for rethinking the entire event. We evolved from a podium speech to a Ted Talk style presentation with a dynamic visual background. We changed our marketing strategy and brought in new audiences. We reached new levels of engagement, re-energized our core audiences and inspired our employees to reimagine the impact of their work.
Hear more from Michelle Russo during Ragan's Brand Storytelling Conference on April 13. Learn more and register here.
COMMENT