Chipotle cashes in on corn, Four Seasons updates luxury and faux McDonald's NFTs
Plus: Users watch YouTube at sped-up speeds.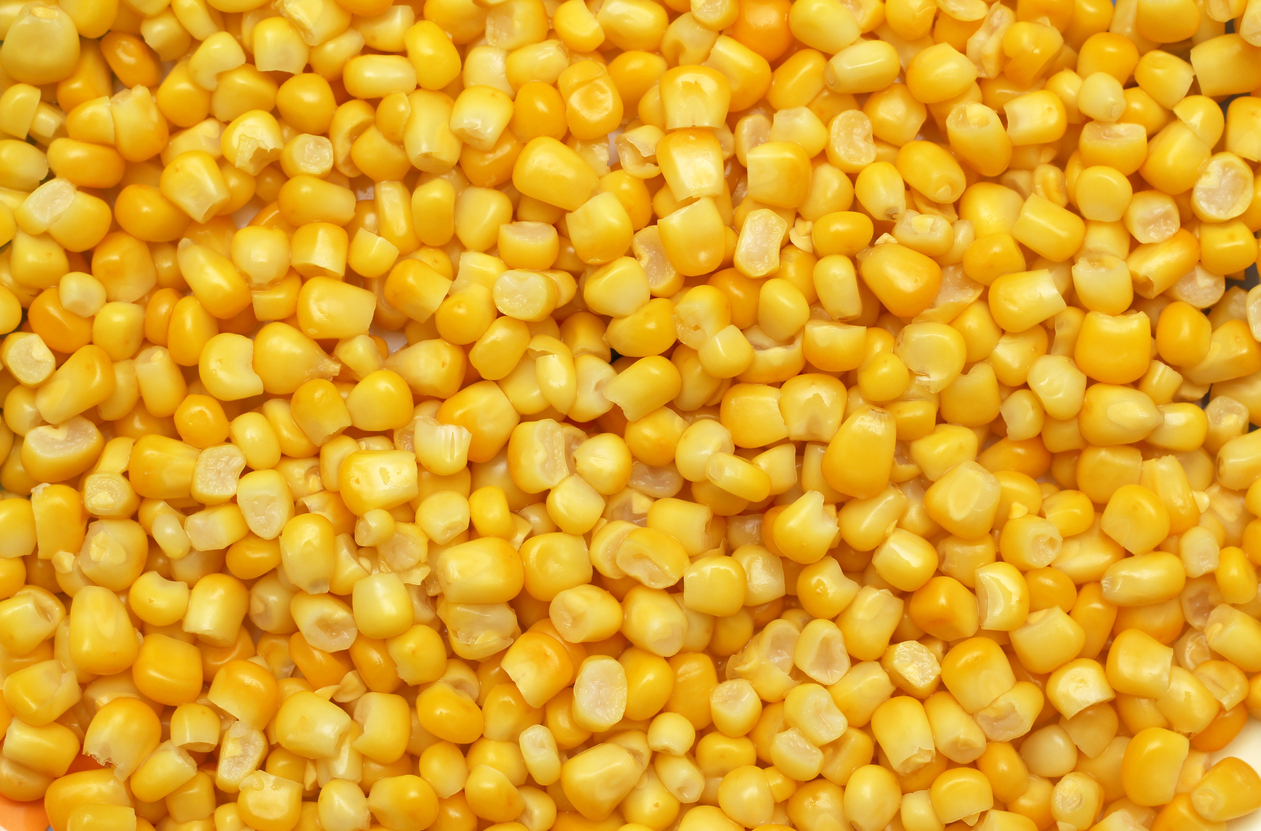 After finding viral fame for his immense appreciation for corn, Tariq (a.k.a. Corn Kid) has taken the next step: collaborating with a huge brand. 
On Saturday, Chipotle posted a 13-second video showing a customer being asked what they wanted in their order. After politely saying "no" to everything offered, the customer is finally asked if they'd like corn. The shot then pans to the customer, Tariq, who exclaims, "It's corn!" The video has already been watched more than 8.2 million times on Twitter, and has received more than 196,000 likes. 
Wait for it pic.twitter.com/4ivkt8YJMy

— Chipotle (@ChipotleTweets) August 27, 2022
In the ever-changing world of TikTok trends and short form videos, content doesn't tend to stick around. But when your influencer is irresistible — a child with a love of corn, in this case — people are eager to see the wholesome content continue. The key is remaining authentic and ensuring that a partnership like this one is mutually beneficial. 
Here are today's other top stories:
Unlicensed McDonald's spoof is selling NFTs in the metaverse
A McDonald's-themed metaverse restaurant has been serving up food NFTs, but it's unsure if the chain restaurant is loving it. The concept, called McRTFKT's (pronounced "McArtifact's) is billed on its website as "the metaverse's first QSR virtual franchise." Although the restaurant will not be serving actual food, its NFTs menu does take inspiration from McDonald's menu, such as a "10 Piegon McNuggets" meal, the "Double McMurakami" burger and the "Hypemeal," a play on the Happy Meal. 
Tyler Cohen, a creative director who devised the virtual space, told Ad Age he wanted to create a blueprint for how to get McRTFKT into Web3 successfully. "There is such an underwhelming amount of really bad activations within this quote-unquote metaverse," Cohen said. "These are established brands — this is how they can make their entry." 
Why this matters: While McRTFKT's NFT menu shows brands what is possible in Web3, its legality is questionable. Although a restaurant in virtual space is not a novel idea, it's important to note that McDonald's has nothing to do with this particular venture. It's a gamble that may not pay off for the creator of McRTFKT.
MEASURED THOUGHTS
YouTube recently took a closer look at how users engaged with video playback speeds. The video platform launched playback speeds in 2010 and currently supports watching at 0.25x, 0.5x, 0.75x, Normal (the default), 1.25x, 1.5x, 1.75x and 2x speeds. According to YouTube, users saved an average of more than 900 years of video time per day when watching at faster speeds. (Roughly the equivalent of listening to Baby Shark almost 210 million times.) The study found that, apart from normal, 1.5x is the speed used the most often, followed by 2x and 1.25x. 
YouTube also found that viewers would use the playback speed feature differently, depending on what device they were using. On living room devices like Smart TVs, users spent the longest time watching YouTube at Normal speed. As for mobile devices, both iOS and Android users watched videos at 1.5x playback speed most often. Whether it's speeding up the latest creator vlog or meticulously following along with a cooking tutorial, the different playback speeds allow viewers to pick the speed that works for them.
It's a reminder to brands that users may interact with your content in ways different than what you expect. Is your video something that might be watched at a faster speed? If so, how can you adapt your content to be better understood and absorbed?
Four Seasons unveils new global rebrand
Four Seasons Hotels and Resorts is redefining luxury. This week, the top-tier hotel chain launched a global rebrand, "Luxury is Our Love Language," which confronts a legacy of pretense and stuffiness. 
According to a press release, real guest experiences inspired the rebrand, which features "artful interpretations" of moments when Four Seasons teams went above and beyond to provide guests with personalized experiences, like a doorman delivering a wheelbarrow of snowballs to Four Seasons Hotel New York Downtown. Or a concierge bringing a pony to a guest's suite at Four Seasons Hotel Madrid. 
"We looked at some of the dictionary definitions of luxury, and the definitions are quite antiquated: It's all about this notion of materialism and extra abundance and extreme exclusivity," said Marc Speichert, chief commercial officer at Four Seasons. "This old definition of luxury felt a bit passe, and what seems to be resonating quite powerfully with our best guests is this notion of connection."
Why this matters: "Luxury" doesn't have to mean "amenities." By shaking off the stuffiness associated with the word "luxury," Four Seasons is focusing on what matters: personalized guest experiences that help update the brand for a new generation. 
Dawn Olsen is a writer who went to an out-of-state engineering school (Purdue University) to get an English degree. She has lived in Indianapolis for 10 years and spends far too much time on Twitter. In fact, she's probably thinking about Twitter right now.
COMMENT