Communications Week welcomes comms leaders to 2022 Advisory Board
The group of 27 industry experts will guide the editorial focus and programming for this year's events, taking place Nov. 1-4.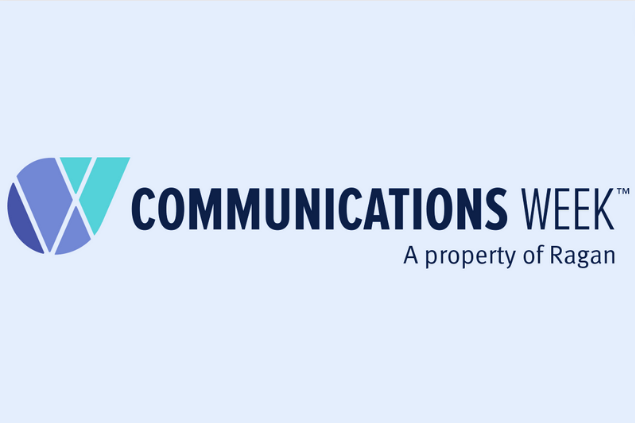 As the comms industry continues to chart its path in the wake of the pandemic and so many other changes, Communications Week promises a vital conversation on the future of the profession.
Leaders from a wide range of sectors and locales are joining the Communications Week 2022 Advisory Board to discuss how they and their colleagues are shaping the future of comms by examining increased digital transformation, the future of work and the ongoing ramifications of a multi-year pandemic response.
The Comms Week board joins our other advisory boards, both the Ragan Editorial Advisory Board and the PR Daily Editorial Advisory Board, in helping to guide our focus and set the agenda for our coverage. This board will focus on our Communications Week programming, culminating in our Communications Week events Nov. 1-4.
Here's a look at these distinguished industry leaders:
Diane Schwartz, CEO, Ragan Communications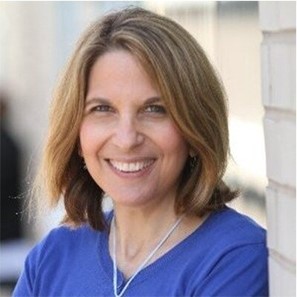 Diane Schwartz is co-chair for Communications Week 2022 and has led Ragan Communications since joining in May of 2019. Before Ragan, she served for 23 years at Access Intelligence, where she was senior vice president of the media communications division and oversaw the growth of brands including PR News, Social Shake-Up, Cynopsis, AdExchanger, Admonsters and many others.
Schwartz has launched more than 100 conferences, training programs, awards competitions and subscription products that put customer and premium content front and center. A former journalist, Schwartz is a frequent guest lecturer at universities nationwide and a board member of the Institute for Public Relations.
Tiffany Guarnaccia, Founder & CEO, Kite Hill PR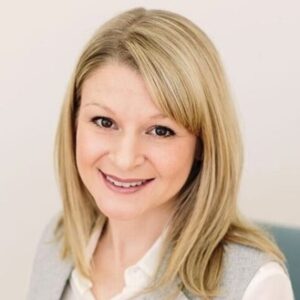 Tiffany Guarnaccia is the co-chair for Communications Week 2022 and is the CEO of Kite Hill PR and the founder of Communications Week. Under Guarnaccia's leadership, Kite Hill has grown to become recognized as one of the top tech PR agencies in the US. Tiffany continues to set the bar high, and most recently in 2019 launched the PR Sprint Workflow, an agile model for the industry.
Previously, Guarnaccia was at The Huffington Post as senior director of communications to launch their streaming platform, HuffPost Live, and expanded her role to include PR for Huffington Post Media Group. She has held positions at companies that represented the industry's reinvention: as the spokesperson for LimeWire in the Arista Records v. Lime Group case, and as the director of PR and communications for LimeWire Store, previously eMusic.
Brandi Boatner, Manager, Digital & Advocacy Communications, IBM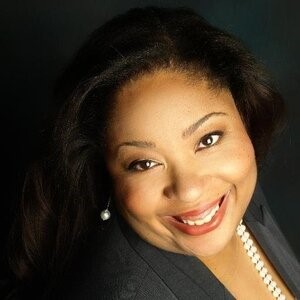 Brandi Boatner is the social and influencer communications lead for global markets for IBM's Global Technology Services in New York. She oversees a holistic digital ecosystem across platforms (including websites, blogs, social media sites and mobile devices) and people globally. Boatner's responsibilities include developing and driving digital communications and content that supports the way IBM engages external audiences and enterprise IT professionals on topics such as hybrid cloud, enterprise mobility and business continuity.
She is a former national president of the Public Relations Student Society of America (PRSSA) and is a social media co-chair for the PRSA Technology Section.
Andrew Bowins, SVP of Communications & Public Affairs, Entertainment Software Association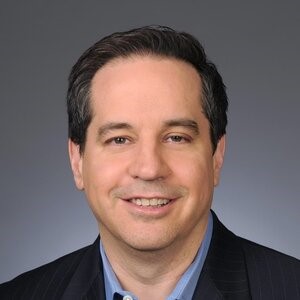 Andrew Bowins is known for his work in large, complex multi-national organizations managing difficult and highly sensitive brand, reputation and communications issues.
With a proven track record in issues management, he has led teams through high-profile crises including the Samsung Note7 recalls (phones on fire), Samsung Home Appliance recall (exploding washing machines) and Supreme Court appeals (Apple vs. Samsung) in 2016.
He has worked with Fortune 100 companies including Amazon, Dell, Nokia, Samsung and MasterCard, and now represents the interests of the interactive entertainment industry through his work with the Entertainment Software Association in Washington, DC.
Danielle Brigida, Senior Director of Wildlife Communications & Strategy, World Wildlife Fund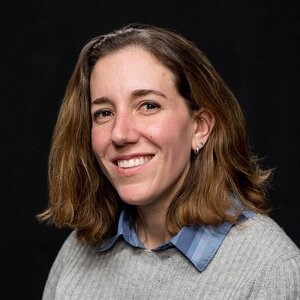 Danielle Brigida, before joining World Wildlife Fund, served as the deputy director of digital strategy for the U.S. Department of the Interior and leading social media roles for the Bureau of Ocean Energy Management and the U.S. Fish and Wildlife Service.  She has been lauded as one of the "10 Most Generous Social Media Mavens" by Fast Company, one of the "75 Environmentalists to Follow on Twitter" by Mashable, and one of "10 People to Follow Who are Saving the World" by Mother Nature Network.
She's been interviewed about her social media experience by USA Today, The New York Times, Fast Company, Washington Post, and Mashable. She loves spending time outside and sharing curiosity and wonder with others.
Laura Brusca, Senior Vice President of Corporate Communications, Forbes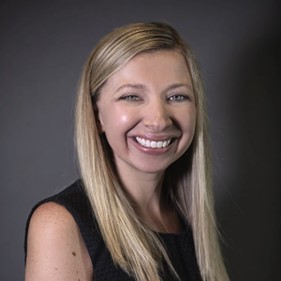 Laura Brusca directs strategic corporate communications, thought leadership, issues management, media relations and internal communications for Forbes. An accomplished and award-winning communications executive, she exerts influence that shapes the modern-day narrative at one of the world's most-storied media brands. Brusca brings nearly 15 years of corporate communications and reputation management experience, gleaned from in-house and agency roles where she worked with established global brands.
Prior to joining Forbes, she worked in the corporate communications practice at Ruder Finn, directing communications for well-known brands including Novartis, Kering (parent to Gucci and PUMA) and H&M.
She is a graduate of Denison University and was named to PRSA NY's "Exceptionals Under 35."
Jenny Caven, Consultant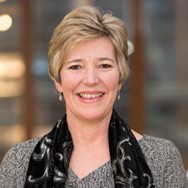 Jenny Caven was formerly the director of external affairs at Slimming World where she was responsible for developing strategy to strengthen and protect the company's reputation with external stakeholders. She led a talented in-house team whose role was to build awareness of the brand, communicate brand values and establish trust in the company's program and methods.
Caven started her career in international journalism before moving into corporate communications. She has a keen interest in health policy and public affairs and working collaboratively to support effective behavior change.
A CIPR Chartered PR Practitioner, Caven is a keen promoter of professional standards, knowledge and ethical practice. Above all, she's passionate about creative problem solving and demonstrating the value of PR and communications to organizational success.
Steve Cody, President, Peppercomm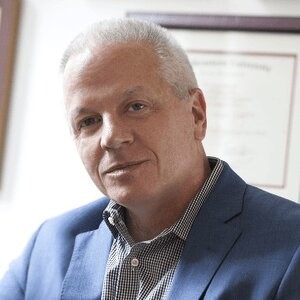 Steve Cody is the founder and CEO of Peppercomm, a fully integrated strategic communications firm headquartered in New York City, with offices in San Francisco and London. He's responsible for everything from implementing strategy and counseling clients to leading business development and bringing new products and services to market. He's also the current chairman of the Institute for Public Relations, a longtime member of the Arthur W. Page Society and a member of the advisory councils of the College of Charleston and the University of Florida.
Michelle Delery, Director, Corporate Communications, Entergy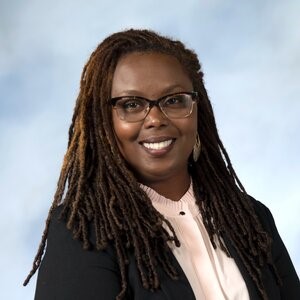 Michelle Delery advises senior leaders on communications strategy, branding and reputation management, and crisis communications at New Orleans-based Entergy Corp.
During her 20-year career at Entergy, she has directed employee communications strategy during major crises and companywide change initiatives including hurricanes Katrina and Rita, various mergers, acquisitions and divestitures, companywide reorganizations, and most recently, the COVID-19 pandemic.
She is a New Orleans native and holds an MBA from Tulane University, M.A. in mass communications from Loyola University, and a B.A. in journalism/advertising from Louisiana State University.
Paul Dyer, President & CEO, Lippe Taylor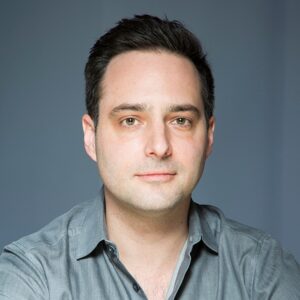 Paul Dyer entered the PR industry as one of the first people to make social media his full-time job. He then spent eight years at W2O Group (now Real Chemistry), where he was responsible for re-organizing the PR firm into an integrated marketing communications structure while building the agency's analytics and integrated media capabilities.
In 2017, he joined Lippe Taylor as president and became CEO in 2020. At Lippe Taylor, Dyer architected an overhaul of the agency's creative and digital capabilities, transforming them to be fully integrated while maintaining the integrity of the firm's iconic reputation and excellence in earned media. In five years, the agency has quadrupled under his leadership.
Dyer holds an MBA from the McCombs School of Business at the University of Texas and is the author of the book "Friction Fatigue."
Sandra Fathi, Chief Strategy Officer, Gregory FCA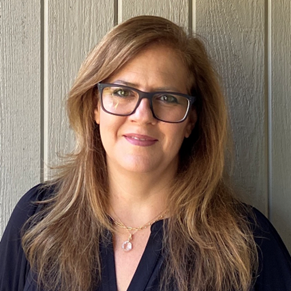 As president and founder of Affect, a public relations, marketing and social media agency, Fathi successfully led the company with consistent growth since the agency's inception in 2002. In 2021, Affect was acquired by Gregory FCA, one of the nation's top B2B public relations and marketing firms.
Fathi started her career as a reporter for a division of Ziff Davis and IDG Tech Network. She went on to work at a number of leading technology firms and one of the top global PR agencies. Her clients have included Apple, EDS, Ericsson, Nokia and Microsoft, as well as innovative start-ups.
She has served on the board of the PR Council, as chair of PRSA's Tri-State District, as president of PRSA-NY and as president of the PRSA Technology Section.
Lanita Withers Goins, AVP, Employee Communications Services, Arch Capital Services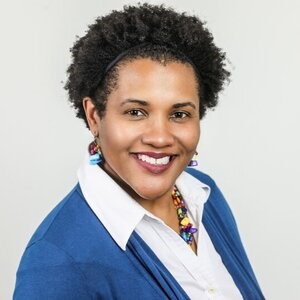 With the voice of a storyteller and the mind of a strategist, Lanita Goins helps organizations craft a cohesive narrative of who they are and where they're going through effective communications.
Goins oversees editorial content for the Arch Capital's global intranet, manages a team of talented internal communicators and plans and executes companywide communications that help employees connect with the company's purpose, vision, values and strategic initiatives. She also serves as an advisor to senior executives and employee leaders, creating and refining communications that take strategies beyond words on paper and into messages able to capture the hearts and minds of audiences.
Prior to Arch, she worked in higher education communications and started her career as journalist for a mid-sized regional newspaper.
Emily Graham, Chief Equity & Impact Officer, Omnicom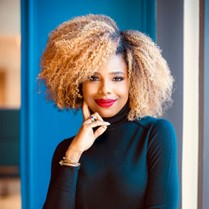 Emily Graham drives Omnicom's vision to achieve systemic equity across the holding company's global network, which spans more than 1,500 creative agencies and 5,000 clients. A seasoned corporate communications strategist, Graham also serves as global head of diversity & inclusion communications at Omnicom. She also counsels an array of Omnicom's largest clients on DE&I matters, including AT&T, General Motors and Microsoft.
Graham leads Omnicom's OPEN team, 30+ dedicated DE&I professionals responsible for driving DE&I strategy company wide. Previously, Emily was chief diversity & inclusion officer at FleishmanHillard, the first in the agency's history. While at Fleishman, she was a senior partner, global client leader (GCL) and member of The Cabinet – the firm's executive leadership team. She also founded and led True MOSAIC, a global communication consultancy dedicated to driving DE&I to the center of corporate strategy.
Prior to that, she led the firm's professional and financial services sector in the Americas. She held previous roles at MWWPR and Burson-Marsteller.
Meredith Klein, Head of Consumer & Product Communications, Pinterest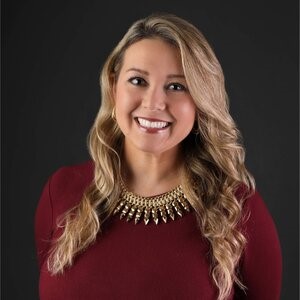 Meredith Klein leads the communications strategy behind Pinterest's biggest initiatives and launches, working closely with cross-functional partners to uncover consumer insights to create compelling campaigns and stories that support the brands' innovative products, bringing inspiration to people around the world.
Prior to her appointment at Pinterest, Klein was the director of PR at Walmart, leading its acquired brands portfolio, including Jet.com, Bonobos, Hayneedle, ELOQUII, Moosejaw and Art.com.
Before formally joining Walmart, she served as the director of media & public relations for Jet.com, Walmart's acquired eCommerce site. As the first communications hire for the company, she established Jet's communications practice and press strategy and was responsible for all aspects of communications, from corporate and consumer communications to social influencer strategy.
Jessica Kline, Director, Internal Communications and Corporate Social Responsibility, Blueprint Medicines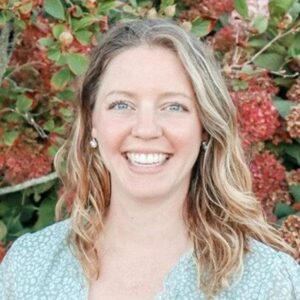 Jessica Kline has held various roles across communications in both information technology and biotechnology. In 2019, she joined Blueprint Medicines to design its internal and brand communications capabilities and today is continuing a focus on all things employee, change, executive and brand while developing Blueprint's corporate social responsibility strategy.
Prior to Blueprint, Kline worked on the global communications team at Dell Technologies where she held various roles across internal communications, digital communications and executive communications, including working on the integration team for the Dell-EMC merger and driving 360-degree communications for the president of Dell Technologies' largest organization. Jessica has a B.S. in business administration from Bryant University and an M.S. in corporate and organizational communication from Northeastern University.
Margery Kraus, CEO, APCO Worldwide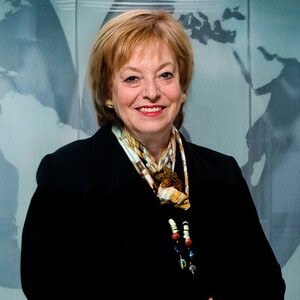 Margery Kraus is founder and executive chairman of APCO Worldwide, a global advisory and advocacy communications consultancy headquartered in Washington, D.C. She specializes in public affairs, communication and business consulting for major multinationals. Kraus founded APCO in 1984 and transformed it from a company with one small Washington, D.C. office to a multinational consulting firm. In September 2004, Kraus led a management buyout of her firm, making APCO one of the largest privately-owned consulting firms in its field in the world — and the largest that is majority women owned.
Kraus' achievements have been recognized over the years through a number of prestigious awards, including the PRWeek U.S. Power List (2020), Enterprising Women of the Year Award (2019), and PRWeek Top 20 Most Influential Communicator (2018) award. She is chairman of the board of the Women Presidents' Organization, serves on the international advisory board of Tikehau Capital, and as a trustee of American University, the Catherine B. Reynolds Foundation and the Institute for Public Relations. She serves as interim chair of the WAMU Board of Advisors.
She is the author of "Roots and Wings: Ten Lessons of Motherhood That Helped Me Create and Run a Company."
Lisa Lansperry, SVP, Synchrony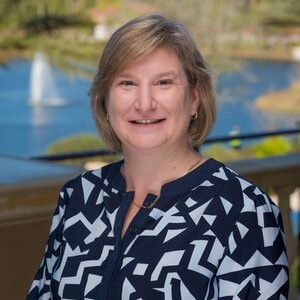 Lisa Lanspery has a range of experience in public relations, issues management, storytelling and brand positioning. At Synchrony, a Fortune 200 financial company, she has worked on multiple change management programs including a CEO transition, COVID-19 communications, acquisitions and other corporate reputation projects.
Prior to joining Synchrony, Lanspery was vice president of communications at IBM where she led a global team of internal, external, executive and social media leaders to help tell the company's cloud and systems hardware story. She also held public relations roles at GE and at barnesandnoble.com where she took the company through an initial public offering. She started her career at Burson-Marsteller.
Lanspery was part of the team that won the PRSA Silver Anvil award for IBM's Centennial "IBM at 100: Modernizing the Way the World Sees Big Blue." She holds a bachelor's degree in journalism from Ohio University.
John Looney, Vice President, Internal Communications, Mass General Brigham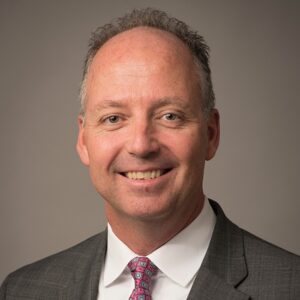 Prior to joining the Mass General Brigham executive leadership team, John Looney held senior level roles at several Massachusetts-based health care organizations including Newton-Wellesley Hospital, Lahey Health, Winchester Hospital and Jordan Hospital, which is now part of the Beth Israel/Lahey Health system.
Looney holds a bachelor's in marketing and organizational development from Boston College, a graduate public relations certification from Emerson College and a master's in management from Bridgewater State University. He has served on the board of directors for the New England Society for Healthcare Communications for many years and is also a member of the Society for Healthcare Strategy and Market Development.
Howard Mortman, Director of Communications, C-SPAN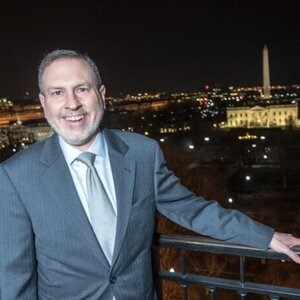 Howard Mortman is communications director for C-SPAN, the public service providing television coverage of the U.S. Congress. A veteran of Washington, D.C. media organizations, he has observed Congress from positions at MSNBC, National Journal's Hotline, the Broadcasting Board of Governors and New Media Strategies. Mortman's first book was just published: "When Rabbis Bless Congress: The Great American Story of Jewish Prayers on Capitol Hill." He graduated from the University of Maryland and has appeared on stage performing stand-up comedy at the DC Improv — although the two aren't related.
Sarah Plaster, Senior Director, Change Management and ESG Communications, SAIC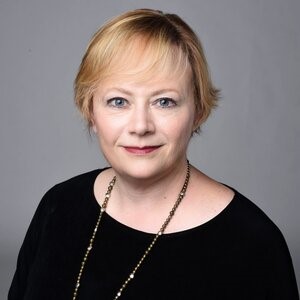 Sarah Plaster is responsible formalizing and accelerating SAIC's environmental, social and governance communications, as well as leading major change management communications for the company. Previous to her current role, Plaster spent more than 11 years at Aflac in a variety of roles. As the director of ESG communications, Plaster was responsible for advancing the reputation of Aflac's ESG objectives and leading the communications that supported of the company's objectives in this area. As the director of organizational communications, she was responsible for communications to all internal audiences and, as a member of the corporate communications leadership team, led strategic efforts such as acquisition and crisis communications. She was also involved in the development and leadership of the Aflac WorkForces Report, a thought leadership employee benefits study examining trends and attitudes, for 10 years.
Before joining Aflac, Plaster spent 11 years with financial services and insurance forerunner USAA, leading both internal and external communications functions. She holds a Ph.D. in mass communications research from Ohio University, and master's and bachelor's degrees from Purdue University.
Daniel Roberts, Head of Communications, BrightDrop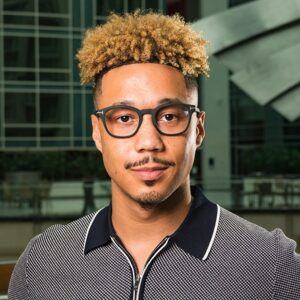 Daniel Roberts leads communications for BrightDrop, a start-up created by General Motors with a portfolio of products and software designed to decarbonize last-mile deliveries and reduce congestion. He oversees a team focused on both internal and external communications.
Before this role, he was the global innovation & growth communications lead at General Motors, where he led the communications team focused on GM's Global Innovation incubator that creates new startups for the company and GM's Global Connected Services. He previously served as head of state policy communications at Facebook, where he led the policy communications strategy across all 50 states and served as a spokesperson for tech issues at all levels of the U.S. government.
Before Facebook, he led East communications at Lyft where he managed PR firms in various markets – D.C., Boston, Philadelphia, Atlanta, Miami and others – while overseeing the execution of national campaigns at the regional level. Prior to Lyft, Roberts spent time at Viacom Media Networks, Edelman and the Obama White House.  Roberts holds a B.A. in public policy leadership from the University of Mississippi.
Ayanna Robinson, Chief Client Officer, Porter Novelli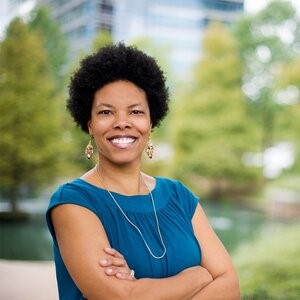 Ayanna Robinson has more than 26 years of experience with public relations, issues management and behavior change campaigns. She serves as Porter Novelli's chief client officer leading the company's commercial approach and ensuring clients experience the best of Porter Novelli.
Robinson has worked across industry sectors leading cross-functional teams for clients including Bayer, the Centers for Disease Control and Prevention, and Habitat for Humanity International. She is adept at building successful integrated communications campaigns that achieve impact. As CCO, she continues to counsel senior leaders in today's ever-changing communications environment.
Robinson has a master's in public policy, specializing in social policy, from the University of Maryland's School of Public Affairs and holds a B.A. from the University of Virginia.
David Shackley, SVP, Internal Communications & Consumer PR, Marriott International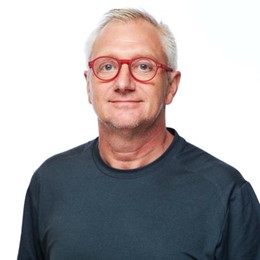 In his current role as senior vice president, of corporate communications at Marriott International, David Shackley oversees multiple groups including global consumer PR, creative services and internal communications
His path to Marriott includes a stint as executive producer of global launch events at Apple where, among other noteworthy feats, he worked on the launch for the iPhone 7 and the first waterproof Apple Watch. From 2013-2015, he was the president and chief creative officer at RedPeg Marketing, driving creative and agency social and digital departments while working with Geico, NBA, Mercedes and producing over 1,500 live events. Before RedPeg, Shackley was head of marketing and communications at Mark Burnett Productions, chief marketing officer at Discovery Channel, the world's number one non-fiction media company, and vice president, global events and promotions at AOL, producing their highest profile projects including the Super Bowl, SXSW, Nascar and the Live 8 concert series.
Esther-Mireya Tejeda, Consultant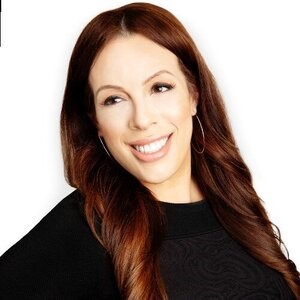 Esther-Mireya Tejeda was formerly the chief marketing & communications officer for SoundExchange, the premiere music-tech and royalties solutions company in the U.S., building the future of music through technology innovations to create a more simple, efficient and fair industry across the globe. Tejeda oversaw the brand strategy and marketing, global communications and public relations, industry engagement, and government relations and public affairs functions as part of the company's executive leadership team.
A seasoned veteran of the entertainment industry, Tejeda has held executive posts at Audacy, Univision, PepsiCo, Diageo and others. Prior to joining SoundExchange, she founded Audacy's communications practice and led the communications strategy for its acquisition of CBS Radio and launch of digital streaming service, Radio.com.
Among other career accomplishments, Tejeda built the communications practice for Univision's sports business, and led Univision Deportes to national recognition during its 2014 partnership with FIFA World Cup. She was also instrumental in reimagining the marketing communications for the Pepsi Super Bowl Halftime Show in 2012 and 2013 and was key in launching Pepsi's first-ever global marketing campaign in 2012.
Tejeda has a B.A. from Brown University, a Master of Fine Arts degree in creative writing from The New School and an executive certificate from the Wharton School at the University of Pennsylvania.
Valerie Barker Waller, Chief Marketing & Communications Officer, YMCA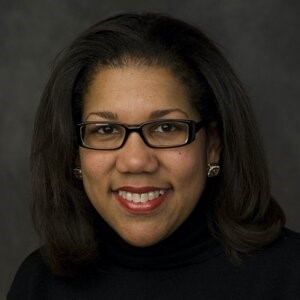 Valerie Barker Waller is a seasoned marketing professional with marketing strategy, branding and integrated communications experience across a variety of brands and industries. Waller is currently responsible for creating opportunities to strengthen the Y brand through strategic marketing and communications efforts, national partnerships, public engagement and collaboration with YMCA locations across the country.
Waller came to Y-USA in 2016 after leading local marketing and communications for United Way of Metropolitan Chicago.
Prior to joining United Way, she led brand marketing communications at United Airlines, served as director of marketing and communications for Chicago 2016, and held leadership roles with the Museum of Science and Industry, Ameritech and Leo Burnett. A Chicago native, Waller was recently appointed to the Roosevelt University Board of Trustees. Her civic and professional leadership has included board membership with Chicago Community Land Trust, Women Employed and Public Relations Society of America (PRSA) in Chicago, in addition to national work with the Association of National Advertisers (ANA), the American Advertising Federation (AAF) and the Ad Council.
Bret Werner, President, MikeWorldWide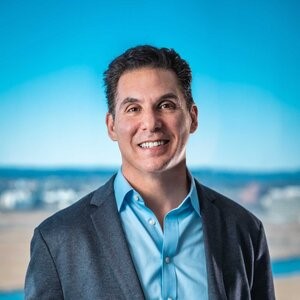 As president of MikeWorldWide, Bret Werner oversees all practice groups and geographical markets to ensure best-in-class client service and integrated creative strategy. He has spent the last five years at the agency implementing an insights-driven approach to creating earned-worthy content that moves the needle for businesses across all sectors, with specialized brand-building expertise in the food and beverage, sports and entertainment, and alcohol categories for brands including Barefoot, Under Armour, Subway Restaurants, MET-Rx and Vitaminwater.
He has earned campaign recognition from top industry award programs and has been recognized for noteworthy contributions to his organizations, clients and industry at large.
Kari Wethington, Executive Communications Director, Procter & Gamble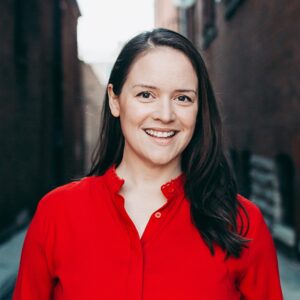 Kari Wethington builds company reputation through thought leadership strategies and supports C-suite executive communications in her role with P&G. Prior to her current work, she led external communications at Scripps, Rockfish and Central Park Conservancy. Kari started her career in journalism at the Cincinnati Enquirer and ELLE. A graduate of Oberlin College, she resides in Cincinnati with her husband and two children.
Jim Ylisela, Senior Partner, RCG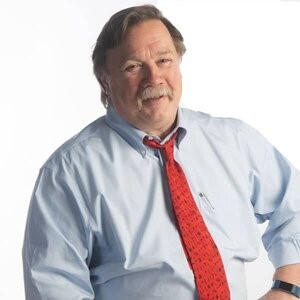 Jim Ylisela is a co-founder and senior partner of Ragan Consulting Group, as well as an award-winning veteran Chicago journalist and former publisher of Ragan.com. He brings more than 30 years of experience in writing, editing, communications research and consulting.
Ylisela has designed and organized newsrooms for many organizations, including Northwestern University's Medill School of Journalism, where he served as a faculty member and co-director of Medill News Service from 1988-2001. He works with communicators to create brand journalism news sites, organize and train writers and editors and restore reporting (and creative storytelling) to internal and external communications.
COMMENT