Southwest promises better reliability following holiday mess, Uber can classify drivers as contractors, and more
Plus, McCormick's new look spice bottles.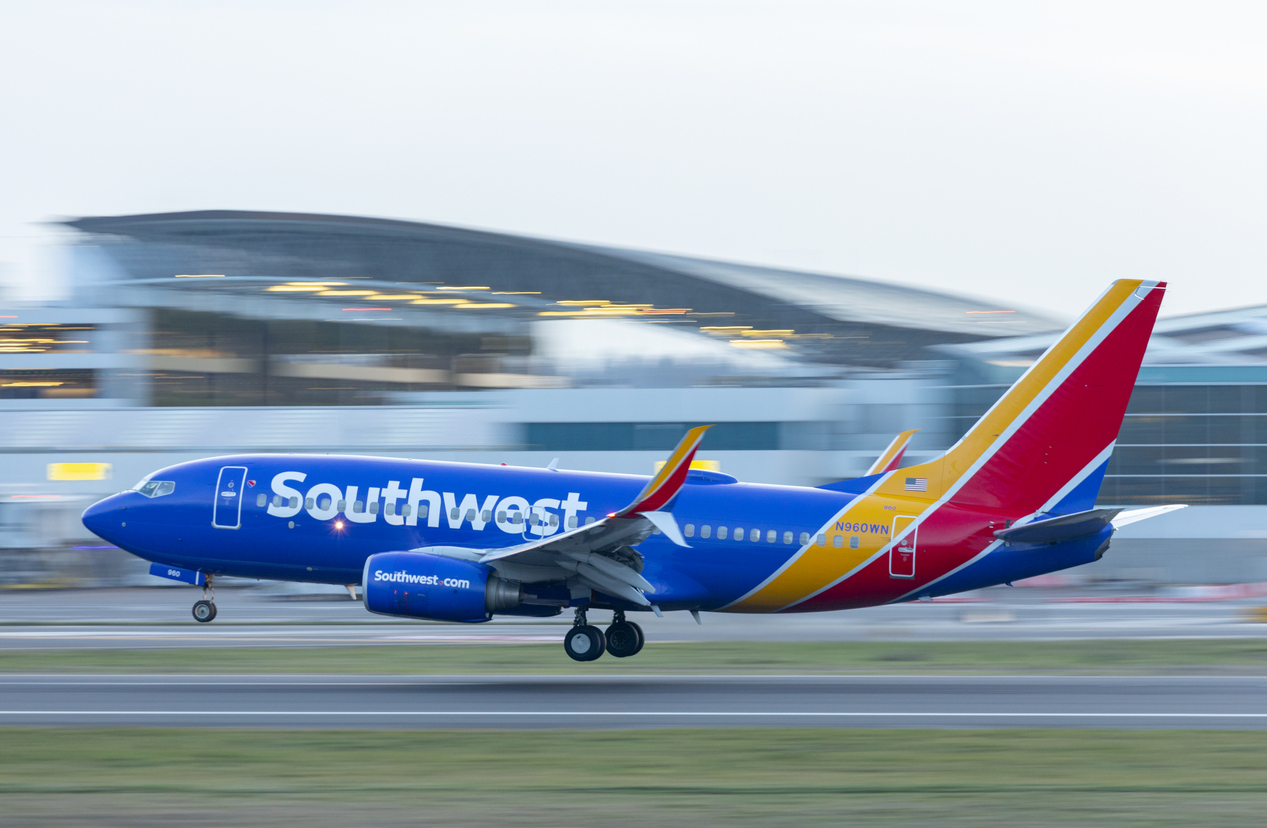 A major American airline is promising to make its operations more reliable after a major fiasco around Christmas grounded thousands of passengers.
According to CNBC, a bump in staffing, better equipment to deice planes and improved technology are among the steps the airline is committing to in order to avoid more major delays and negative image issues.
"We understand the root causes that led to the holiday disruption, and we're validating our internal review with the third-party assessment. Now, we expect to mitigate the risk of an event of this magnitude ever happening again," CEO Bob Jordan said in a news release. "Work is well underway implementing action items to prepare for next winter — with some items already completed."
Why it matters: After a slew of tech issues grounded flights across the country in December, Southwest had almost nowhere to go but up with its public image. It's undoubtedly a positive to see that the airline is taking material steps to make changes to improve the customer experience — however, time will tell whether or not it's enough to help improve Southwest's status in the public eye.
Uber and Lyft can continue to consider drivers contractors after court ruling
Rideshare giants Uber and Lyft can go on classifying their drivers as independent contractors following a court ruling in California. The decision comes after a lower court ruled that the companies were not allowed to do so.
The saga started after voters in the Golden State approved Proposition 22, which allowed delivery app drivers to be considered contractors. It was overturned by a court in 2021 when it ruled that the proposition infringed upon the state's ability to regulate workplace standards.
Prop. 22 created a set of criteria which determined whether ride-share drivers were employees or independent contractors. In practice, it exempted Uber and similar companies from following certain minimum wage, overtime, or workers compensation laws for hundreds of thousands of Californian rideshare drivers. Instead, the ballot measure required companies to provide compensation and healthcare "subsidies" based on "engaged" driving time, as well as other benefits, including safety training and "sexual harassment training."

"Today's ruling is a victory for app-based workers and the millions of Californians who voted for Prop 22. Across the state, drivers and couriers have said they are happy with Prop 22, which affords them new benefits while preserving the unique flexibility of app-based work," Uber chief legal officer Tony West said in a statement.
Why it matters: This story has been going on for a few years now, but it'll be interesting to see how this affects the ridesharing apps when it comes to public perception. As time has gone on, they've become something of an integral part of American transport. Think about it — "call an Uber" has become a ubiquitous phrase in American culture when we need to get somewhere. In past years, there was some consternation in the public forum as to whether or not Uber should provide benefits or healthcare options to their drivers — this decision could potentially pave the way to solve some of those concerns.
Employee engagement sitting at a three-year low
As we continue to plod along in March of 2023, we're approaching the three-year mark of the COVID-19 shutdown here in the United States. But according to research, employee engagement rates haven't rebounded to their pre-pandemic levels yet and have continued to decline.
According to Gallup, only 32% of employees are engaged with their jobs as of 2021, down from 34% in 2021 and 36% in 2020. The data also revealed that last year, 18% of employees were actively disengaged.
The report went on to state:
The most concerning decline has been in the lack of clear expectations for employees across all demographic groups when comparing engagement pre-pandemic with the latest findings. This element is the most foundational of all engagement elements. A lack of role clarity makes all other engagement elements less impactful — employees cannot perform at a high level when they are confused as to what they are supposed to do.
Why it matters: We've covered this issue a lot over at our sister site Ragan, but it also bears thinking about it from a PR perspective. If you're trying to gin up support and good imagery for your organization, it's tough if your employees aren't engaged. While it does all start in-house, public relations pros should consider how their organizations and their client organizations have weathered the toughest days of the pandemic and think about showcasing those moments. These can help provide some positive imagery and sentiment among a negative trend.
McCormick to change the look of its iconic bottles
Have a quick look through your spice rack — do you have any bottles of McCormick products there? If so, your spice rack might have a new look when you need to replace your cinnamon next time, because spice giant McCormick is altering the look of its red-topped containers.
Shoppers will soon see newly designed bottles that feature updated labeling and a new "snap" cap that the company says keeps spices and seasonings fresher compared to its previous design. McCormick's new sleeker bottles, which have already begun rolling out in the United States, will first contain its most popular herbs and spices, including cinnamon, garlic powder and crushed red pepper.

The inside is getting a makeover, too. McCormick implemented a manufacturing change that pushes out air during the filling process that helps maintain freshness because consumers see that as a "key benefit" for purchasing, according to Nikki French, vice president of marketing for McCormick.
Why it matters: When iconic brands change their look, people will often have a reaction. The interesting thing here is the explanation that McCormick gives for the alteration to their familiar red tops. With the company claiming it's a way to maintain a higher quality product, McCormick is telling the public that the change is simply to make their experience using the product better. A smart strategy over something as seemingly minor as a spice lid.
Sean Devlin is an editor at Ragan Communications. In his spare time he enjoys Philly sports, a good pint and '90s trivia night.
COMMENT