Deborah Hyman: Championing change in communication
Hyman's relentless commitment to diversifying and advancing the field led to her recent recognition with the 2023 Ragan's Outstanding Service to the Industry Award.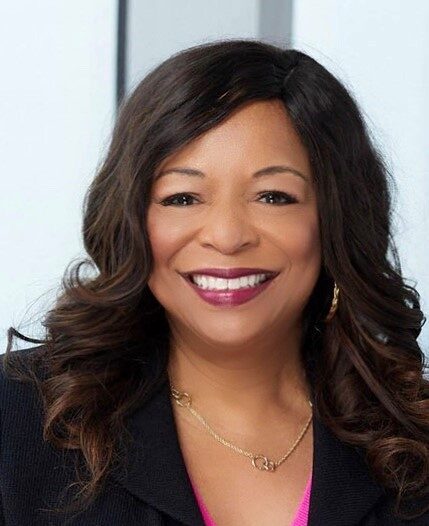 In the ever-evolving world of communications, individuals who adapt and push boundaries are uniquely positioned to cut through the noise and make a difference. Deborah Hyman, senior vice president, head of employee communications and employer brand at Wells Fargo, is a seasoned communications professional passionate about simplifying complex topics — and one such trailblazer. With a background that spans reporting, public relations and internal communications, Hyman has embarked on a journey marked by innovation, advocacy and a relentless commitment to diversifying and advancing the field of communications.
Deborah's career began in journalism, where she honed her love for writing and making complex subjects accessible. During her tenure at a nuclear physics research laboratory, she transitioned into internal communications, pioneering a newsletter to bridge gaps in communication. This early venture laid the foundation for her future in employee experience.
"They needed a newsletter way back then before employee comms was a thing," Hyman said. "It all started there. I just love influencing the masses. Such a positive thing. Something that makes their lives better and their work experience better. That's been the journey."
One of her achievements at this organization was bringing innovative communication techniques to her workplace, including new tools, software and technology. She soon developed a knack for improving existing systems and thinking outside the corporate box, an attribute that continues to define her career.
"I was bringing in new innovations to the lab when it came to communications very early on, and that's been really the track for my career," added Hyman. "How do you come in and make things better? How do you work outside of the box that you get put into in corporate America and kind of do things in a fun and interesting way?"
At this year's Ragan's CSR & Diversity awards in September, Hyman was the recipient of the 2023 Ragan's Outstanding Service to the Industry (OSI) Award. Her focus is not just on what she does but on how she supports, uplifts and advances the industry and its professionals. Her involvement in organizations such as Chief, Page Up, Diversity Action Alliance and the National Black Public Relations Society (NBPRS) exemplifies her commitment to this cause.
Shelley Spector, founder and director of the Museum of Public Relations, founder and president of Spector & Associates and last year's OSI recipient, presented the award this year.
"This is an award for those individuals who go above and beyond their official work duties to achieve more equity and fairness in our industry," said Spector while presenting the award. "Who take it upon themselves to make change happen, to do it on their own time, maybe even, on their own dime. They break molds, go against the rules, find new ways of achieving that which must be achieved. One such person is Deborah Hyman, the quintessential builder of communities inside and outside the workplace — communities that help individuals grow and flourish, whatever stage of their career in which they happen to be."
Service to the industry and beyond
One organization Hyman has committed her time to is Chief, which is dedicated to uplifting executive women across various industries. It resonates with Hyman's mission to promote diversity and inclusivity; through it, she actively engages in forums and networking opportunities to advance women in leadership roles.
Another is Page Up, a branch of the Arthur Page Society, which serves as Hyman's platform for contributing to the future of public relations and communications. Serving as a member for over a year, she volunteers on the conference planning committee to foster industry diversity and explore topics like employee and internal communications.
However, Hyman's commitment to impact extends well beyond her professional life. She also serves on the board of directors for Cloud Cares, a nonprofit dedicated to improving the lives of underserved youth in New Jersey. Her fundraising efforts ensure that these young individuals receive the support they need, whether it's through gifts at Christmas or essential educational resources throughout the year.
Hyman's involvement with the NBPRS, which recently partnered with the Diversity Action Alliance, demonstrates her unwavering commitment to advancing diversity within the industry. Through the organization, she contributes to actionable plans to diversify the field and holds industry stakeholders accountable for their role in promoting inclusivity.
"We recently held a summit to diversify the industry," explained Hyman. "To develop an action plan that would be hard-hitting, actionable and work toward the diversifying industry, holding industry partners accountable for diversity and advancing minorities in their companies."
As a past president of the organization, Hyman is passionate about fostering leadership among Black professionals in the communications field. She aims to transform the NBPRS into an advocacy powerhouse, dedicated to advancing the careers of black individuals in public relations.
Throughout her career, Hyman has often faced situations where she the only person of color in leadership roles, an experience that Hyman believes underscores the importance of mentorship tailored to the unique challenges faced by minorities. Her support of initiatives such as internships, boot camps and mentorship programs for Black students are her way of helping diversify the industry and create opportunities for professionals of color.
"To be in a leadership role and not having mentors or people above me to look up to — that has probably been the biggest challenge," said Hyman. "Because you can't be it if you can't see it. What I've had to look at were not people of color I've followed and been mentored by. That's fine, but I do think people of color need to be mentored differently. Because there are different challenges that we face as we're going through our career journey."
Looking to the future of communications, Hyman sees endless possibilities. She highlights the significance of being an exceptional writer and the ability to think outside the box. In a rapidly changing landscape, these core skills remain crucial. She emphasizes that communication professionals must be versatile and adaptable to continue driving change effectively.
"Our being communicators, it's important that we have diverse voices at the table and that we have diverse perspectives weighing in on content visuals, approaches and strategy," added Hyman. "There must be a diverse mix. It's important for our future, and its importance is the success of these corporations and firms."
Hyman's journey in the world of communication is marked by innovation, dedication, and a commitment to diversity and inclusivity. Her tireless efforts, professionally and in the nonprofit sector, exemplify her passion for uplifting others and advancing the industry. As communication evolves, her advocacy and innovative thinking serve as a guiding light for the profession's future.
MORE FACTS

Favorite quote: "Seek first to understand than to be understood." – Stephen Covey

Best early advice received: Dress for the position that you want, not the position you're in.

Favorite professional development book: 7 Habits of Highly Effective People

Best skill to have: "The ability to be a great writer. That's the basic skill I was told I needed 30 years ago and it still remains. That's a core skill that will take you places."
COMMENT
Tags: awards