DE&I and communicating with remote workers are among top comms priorities for the next several years
A comprehensive list in Ragan's 2021 Communications Benchmark Report reveals an extensive to-do list that includes many items that emerged from the shocks of 2020.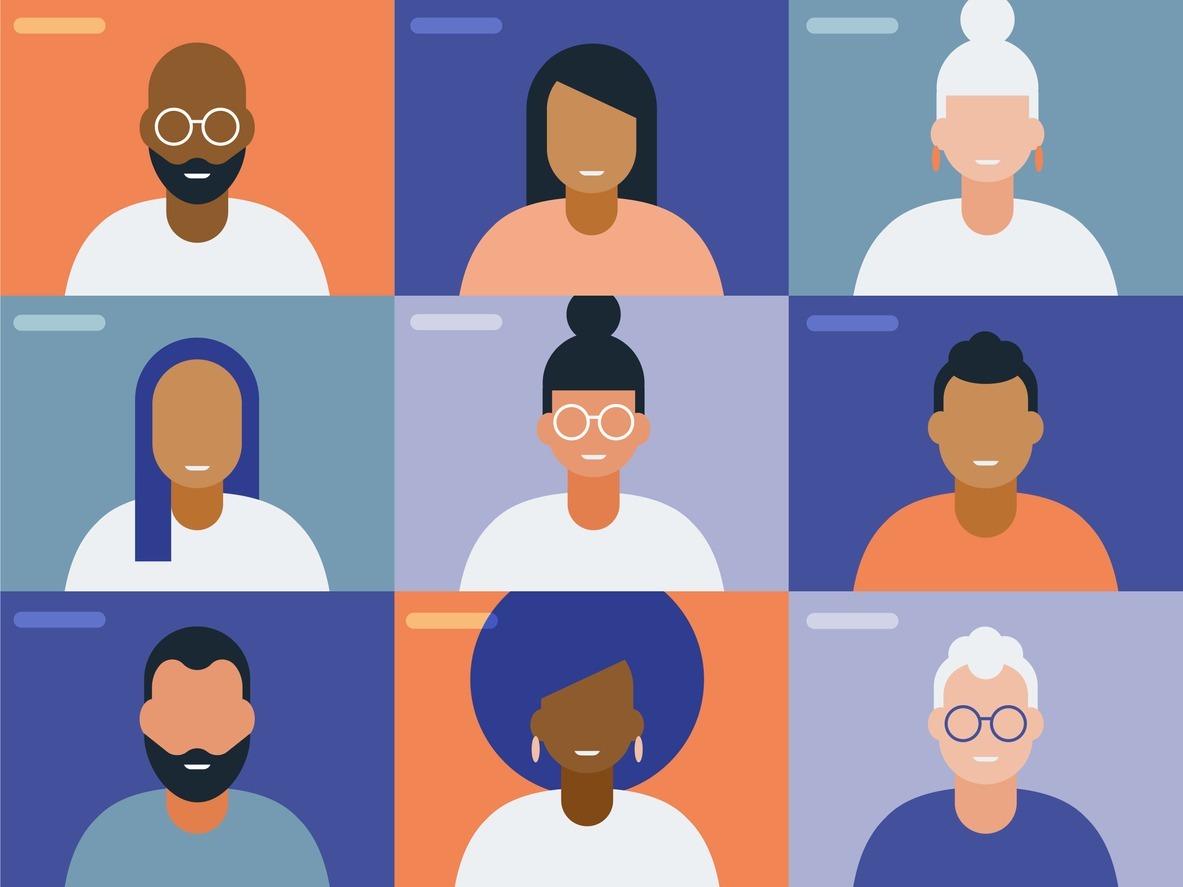 2020 was a watershed year. For communicators, 2021 in many ways has been a year of absorbing the changes from last year, while at the same time dealing with the new challenges this year has brought in its own right.
In a typical year, communicators focus on increased effectiveness and innovation in a variety of traditional areas of expertise. Naturally, these include storytelling, media relations, internal comms, crisis management, technology, social media, and thought leadership. Coms pros are honing brand journalist skills. They're focused on measurement. But there's nothing typical about this year. All of these things all remain critical to the communicator's job, but new priorities have emerged as well, many of them related to the shocks of 2020.
Now, according to the Communications Leadership Council's comprehensive 2021 Communications Benchmark Report, communicators have an array of new priorities, starting with diversity, equity and inclusion.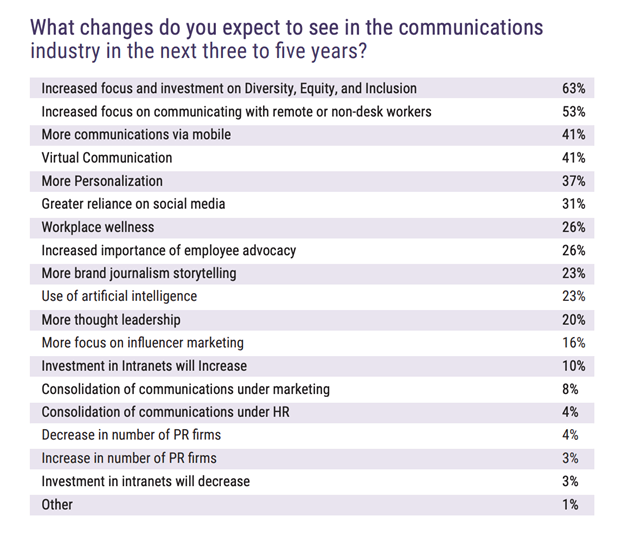 DE&I is the most commonly cited new focus, with nearly 71% of respondents indicating an increased focus on DE&I-related communications this year. "We need to be more outward spoken on social issues," was a typical sentiment. In addition to a new focus on communications around DE&I, other new challenges emerged in the wake of the widespread move to remote work and the complications of a global pandemic.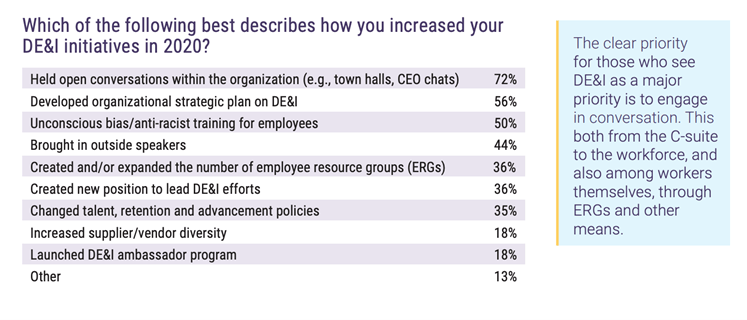 These compelling findings are just one part of Ragan's third annual Communications Benchmark Report. an exclusive study that reveals a comprehensive range of sentiments and best-laid plans for a very dynamic time.
Download a copy of Ragan's third annual Communications Benchmark Report executive summary here. To obtain a full copy of Ragan's 2021 Communications Benchmark Report become a member of the Communications Leadership Council. Click here for more details.
COMMENT