Disney punished for political action, TikTok trivia gets mixed reviews and more
Plus: FTC warns about exaggerated AI claims.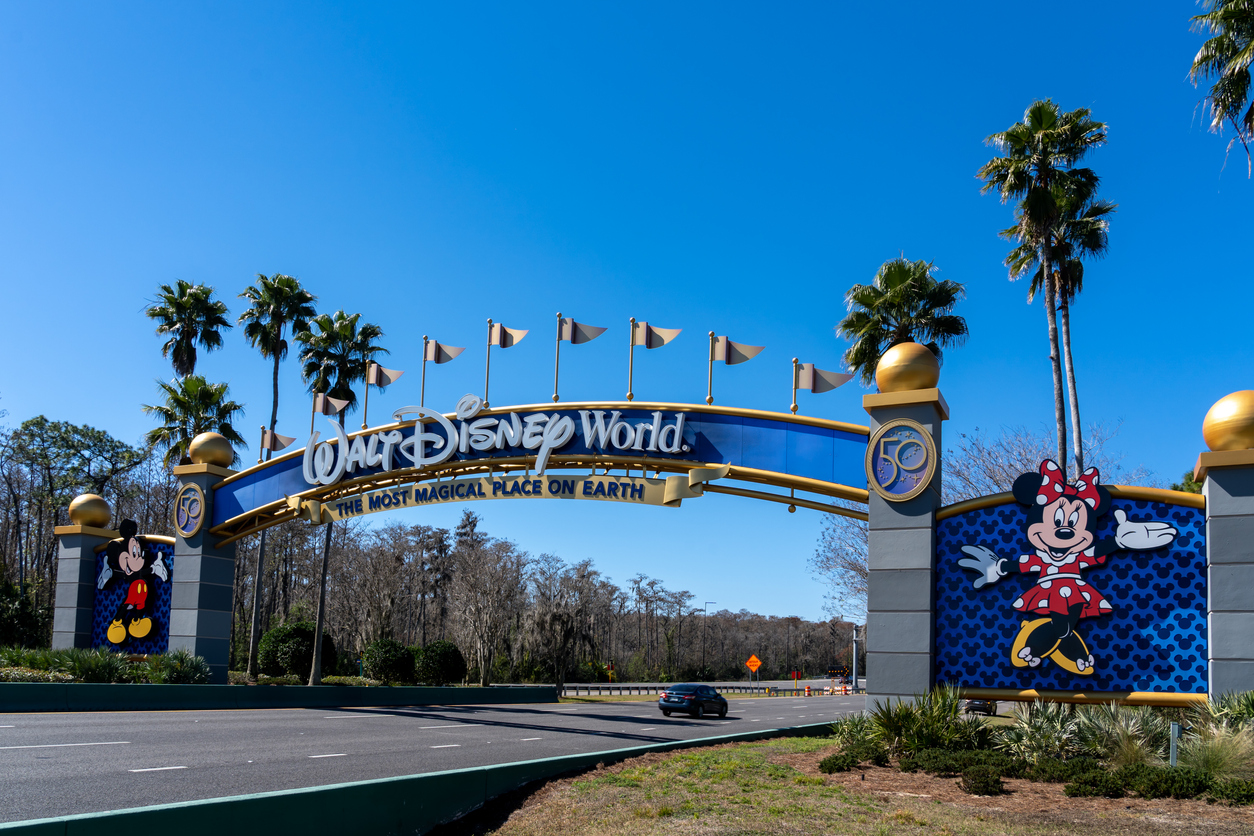 Disney is paying a steep price for speaking out against Florida's "Don't Say Gay" law.
The state of Florida officially took control of the formerly self-governing district that houses Disney World in Central Florida. The move is a direct and explicit punishment for Disney's opposition to the Florida law that outlaws many discussions of gender identity and sexual orientation in the classroom, ABC News reports.
Florida Gov. Ron DeSantis is widely expected to seek the Republican nomination for president in 2024, and the action cements his position as a culture warrior.
Disney spoke out about the law in 2022 after facing intense internal and external pressure, and heavy criticism for not speaking out sooner.
Why it matters: Taking a stand can have consequences.
Let's be clear: We aren't saying Disney was wrong to do so. The company faced internal tumult and external pressure over their lack of response to the bill brewing in their own backyard. Few thought at the time that the government would take such overt actions to punish speech by a company.
But taking a position on a political topic is never without risk.
Make sure when you're looking to do the same, you have all your crisis plans in order, including plotting out worst scenario cases that seem far too pessimistic to be real. Have Plans A-Z, and be ready to stick to your position, come what may.
FTC warns about hyperbolic AI claims
Everyone's talking about AI right now, but the FTC wants to remind you that you can't just market any product as "AI-powered" to take advantage of the trend.
The FTC issued four reminders to be aware of when talking about AI capabilities, including: Don't exaggerate what AI can do, don't promise that an AI product is better than a non-AI product without proof, be aware of the risks, and make sure your product actually uses AI.
To the last point, the FTC notes that it can tell if you're using AI or bluffing: "If you think you can get away with baseless claims that your product is AI-enabled, think again. In an investigation, FTC technologists and others can look under the hood and analyze other materials to see if what's inside matches up with your claims. Before labeling your product as AI-powered, note also that merely using an AI tool in the development process is not the same as a product having AI in it."
Why it matters: AI is very exciting right now. Consumers are interested and the media is looking for any and all stories about it.
Don't get ahead of yourself.
Make sure at all stages you're urging honesty and transparency in your organization's communications about its use. Don't get over-excited and give in to grandiose promises you can't back up — or let your leadership pressure you to do the same. Be on the side of the customer. And the law.
TikTok Trivia goes out with a meh
It was impossible to avoid TikTok Trivia on the app these last few weeks. The widget was everywhere, as were video ads. The 5-day contest, which promoted Lionsgate's "John Wick: Chapter 4," faced criticism over the rambling host (influencer James Henry) and the prize money, NBC News reported.
The prize pot was $500,000, which is definitely a lot of money. But since there were 5,289 winners, they each took home just $5.62. Finally, there were complaints about an incorrect answer in a trivia round, incorrectly identifying Durban as the second-largest city in South Africa (it's Cape Town).
Why it matters: This was TikTok's first go at trivia — there were bound to be issues and kinks to be worked out. Hosts can be changed; no prize pot is going to yield big wins when you're dealing with thousands of winners.
The trial wasn't an unmitigated disaster — some users expressed their enjoyment of the event. But it's a reminder that even TikTok, golden child of social media, can make rookie mistakes. The key is learning from them and improving for next time.
PR industry cites talent retention and recruitment as biggest challenges
A new survey from the International Public Relations Network cites finding and keeping the best talent as the biggest hurdle for the industry in 2023. Thirty-six percent of respondents said this was their stiffest challenge this year, and 16% considered it their major area of investment in the year ahead.
Another 26% said their biggest concern this year is "client confidence to invest due to uncertain economic outlook," while 17% worry about inflation.
Still, there are bright spots for the industry. ESG work is seen as a major opportunity (according to 28% of respondents), as are integrated communications strategies (24%) and CEO profiling/thought leadership.
Why it matters: How are you treating the employees you have? Are you compensating them well for their work? Are you appreciating them as people? Are you them proper time off, benefits and other perks? Invest now to keep the people you have — and provide them with reasons to give  positive reports to attract new talent.
Allison Carter is executive editor of PR Daily. Follow her on Twitter or LinkedIn.
COMMENT
One Response to "Disney punished for political action, TikTok trivia gets mixed reviews and more"
Ronald N Levy

says:

Why it matters is that it can mean your ass.

If you are squeezed between what two power groups want, in this case employees and the government, you may find refuge in the TRUTH.

The truth, and no company should feel ashamed to say it, is that some
company people are on one side, some are on the other, and the company feels that each employee has a right to decide which side seems better.

Otherwise what—should a company take the position that employees who think this are right but employees who think that are wrong? Is there anything about being in Disney's business or in another business that qualifies the managers to decide which side in a controversy is right or wrong?

"You deserve to be heard," a company can tell its people, "and we're going to help you to be heard."

Then the company can provide a little money and perhaps equipment and meeting room space, perhaps with free coffee and sandwiches, to make good on its desire to help each person be heard. That's a good idea because of (a) the admirable quality of being helpful to people who'd like to be heard, and also without explicitly repeating the above, (b) why it matters.