Disney sues DeSantis, Twitter risks legal trouble with verifications and more  
Plus: More layoffs at Amazon.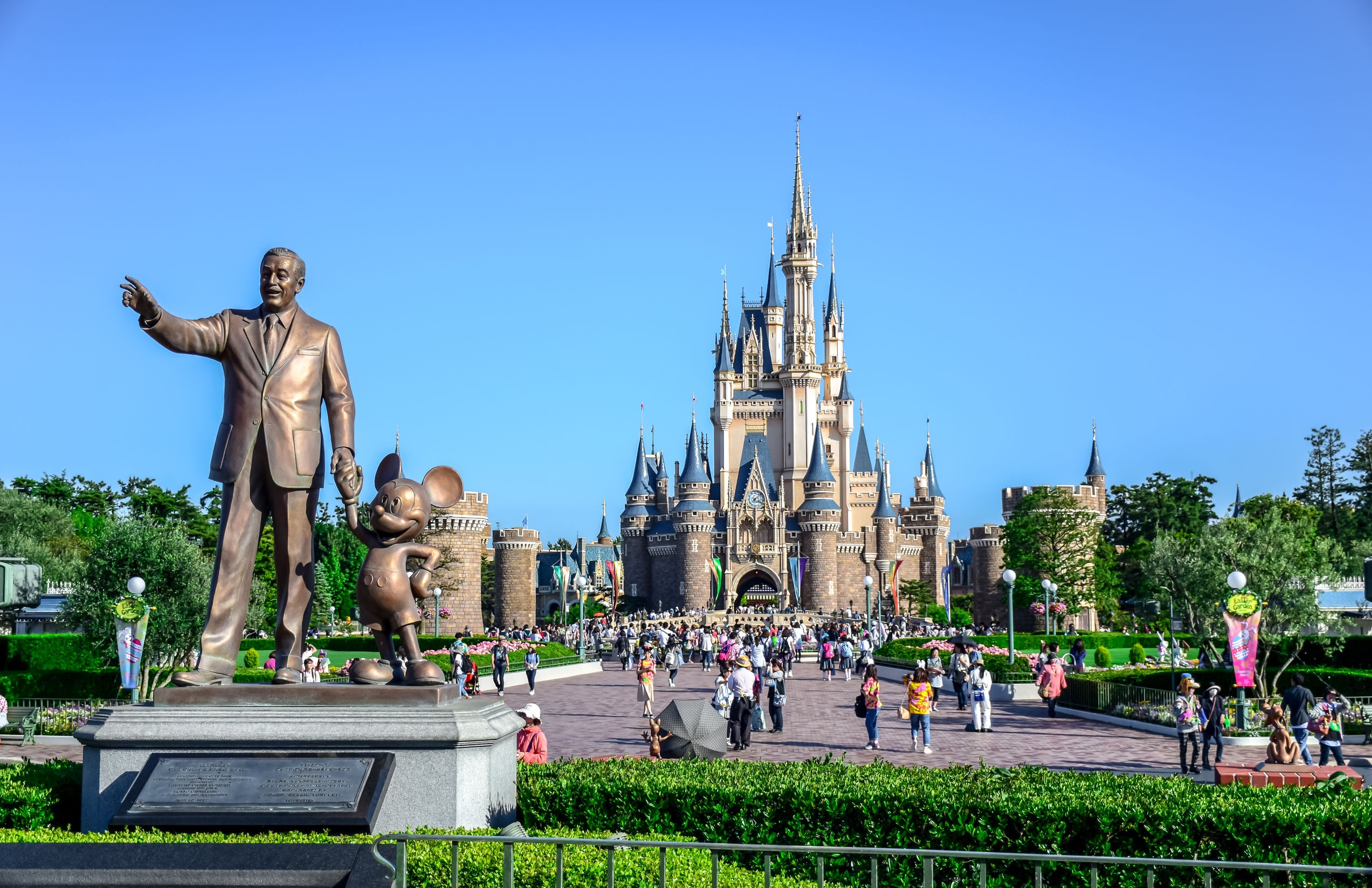 Florida Gov. Ron DeSantis is in for a ride after Disney has filed suit against him for his changes to the theme park's self-governing district, AP News reported.  
The government-controlled Central Florida Tourism Oversight District, formerly named the Reedy Creek Improvement District, is the point of contention for Disney. Disney previously controlled the district and now says it is being bullied for opposing DeSantis' "Don't Say Gay" law, according to the article.   
"The Disney lawsuit asks a federal judge to void the governor's takeover of the theme park district, as well as the DeSantis oversight board's actions, on the grounds that they were violations of company's free speech rights," according to the article.  
Disney said it "regrets" that the situation has reached this point but they have "no choice."  
During a news conference while in Jerusalem today, DeSantis said that the lawsuit has no "merit," according to a CNN article.  
"I think it's political," DeSantis said at the news conference, according to CNN, adding that Disney is "upset that they are actually having to live by the same rules as everybody else."  
Why it matters: This case raises First Amendment issues that other organizations will watch closely. DeSantis and other state Republicans made no secret that their actions were taken in response to Disney's political activism. If governments can punish brands for taking stands they don't like, expect a chilling effect on ESG and CSR efforts across the country.  
Use thought leadership to your advantage  
Thought leadership is critical to combat fake news, according to an iResearch Services report.  
The report, "Leading Lights: harnessing thought leadership superpowers for commercial and cultural success," asked 4,000 business leaders representing 22 countries how thought leadership is deployed in their organizations.  
Report stats show that 94% of business leaders think that misinformation could be a threat to their business – just 37% noted they were ready to handle that type of crisis. But 84% of those surveyed say thought leadership is an "effective" tool to counter misinformation when used as part of a larger business strategy, according to the report.  
iResearch Services CEO Yogesh Shah added:  

Fake news is everywhere, it is becoming increasingly sophisticated – especially with the introduction of new AI tools such as ChatGPT – and leaders are starting to recognise the serious knock on effects it can have on their businesses. Thought leadership can be an effective tool to neutralise this threat, especially when it is supported by research and backed up by facts. It allows companies to show that they are serious. That when it comes to their business and sector, they know their stuff – and they can prove it.  

Why it matters: Being a thought leader is an effective communication tool that can help brands stand out – and fight back against misinformation. Your brand should be ready to deal with the fallout that comes from an inaccurate piece of information spreading online or through the media. Build up your arsenal of thought leaders as part of your crisis planning. Stay ready.  

  
Amazon announces more layoffs   
Amazon is tightening its belt further with scores of layoffs on Wednesday as part of its larger job-cut strategy, CNBC reported.  
Amazon Web Services CEO Adam Selipsky let his staff in the United States, Canada and Costa Rica know about the job losses. This cut will impact 9,000 employees.  
"It is a tough day across our organization," Selipsky said in a note to the staff, according to CNBC.   
Like other tech company layoffs, the memos cite rapid growth during the pandemic as the reason for shedding jobs and reorganizing now, as well as the overall macroeconomic environment.  
Why it matters: Selipsky led with empathy and highlighted how employees would be treated during this transition with resources, a separation payment and more. He also thanked staff for helping the business and customers while explaining why the layoffs had to happen. He closed out about his optimism of the future even during this difficult time. While communicating about layoffs is no walk in the park, Selipsky made the journey a bit better with his clear statements while delicately bringing the vision back to the brand.  
Twitter's verification process is in shambles again  
Twitter is lying about who is paying for Twitter Blue=, Wired reported.  
Author Stephen King thought he was going to lose his coveted blue checkmark on April 20 when Elon Musk said that he would remove the little marks from the platform's legacy users, according to the article.  
When that didn't happen and King, and other celebrities, still had his blue check though he did not pay, something was amiss. Each check comes with a label that reads: "This account is verified because they are subscribed to Twitter Blue and verified their phone number."   
This was not true, according to a tweet from King.  
"My Twitter account says I've subscribed to Twitter Blue. I haven't. My Twitter account says I've given a phone number. I haven't," he posted.  
Musk responded: "You're welcome namaste."
You're welcome namaste 🙏

— Elon Musk (@elonmusk) April 20, 2023
Other celebrities faced similar blue checking despite adamantly denying paying the $8 a month for the service. 
Wired said that Twitter could face legal issues because of this misrepresentation.  
"What Musk is doing in paying for some celebrities to retain a blue tick can be considered as an unfair or deceptive practice because it creates an impression to the public—including consumers—that these specific celebrities are endorsing Twitter's business models," Catalina Goanta, Utrecht University School of Law associate professor, said in the article.   
Why it matters: Twitter's reportedly deceptive practices with verification are setting it up for a host of lawsuits. Twitter aside, it's not a good look to say one thing and do another. A good brand doesn't play favorites with select groups of people – rules either apply to all or none. A brand should say what it means and mean what it says at the end of the day. In the unstable territory that is Twitter right now, don't trust everything you see. 
Sherri Kolade is a writer at Ragan Communications. When she is not with her family, she enjoys watching Alfred Hitchcock-style films, reading and building an authentically curated life that includes more than occasionally finding something deliciously fried. Follow her on LinkedIn. Have a great PR story idea? Email her at sherrik@ragan.com. 
COMMENT
Tags: Disney