Doja Cat is in, swag bags are out 
Plus: How a virtual orange tabby is helping real cats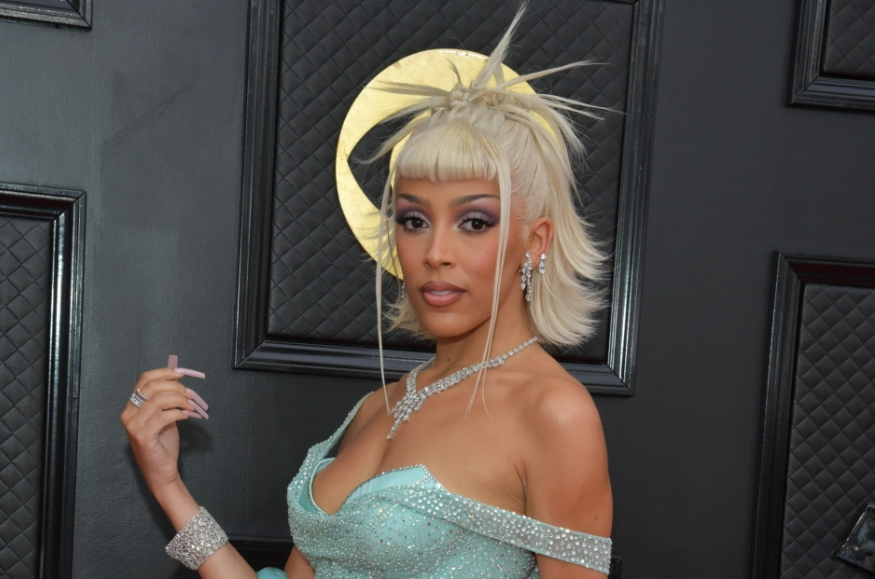 It's safe to say Doja Cat is not safe for work. An AdWeek article from May even described the star as "an average marketer's worst nightmare." But her candidness has made her the perfect partner for both Taco Bell and JBL, a company focused on premium speakers, headphones, and home theater systems. Back in April, the artist posted a TikTok video of herself holding up a sparkly, crystal-encrusted speaker saying, "Jibble! Jibble! Jibble!" It's not how the brand pronounces its name, but the video (and the fact that Doja Cat brought it to the red carpet with her) gave the company about two years' worth of social engagement in just a few days. 
Bill Wyman, vice president of integrated marketing for JBL, said that the video is perfect. "It's her. And if we tried to stifle that, it would really come across as someone shilling a product, rather than her really liking this brand … [She] is merely connecting with her fans. Even the top comment, "This is how you do an AD," received more than 171,000 likes, which shows that people just want to see people being, well, people. Having fun and being themselves. Here are today's other top stories:
The salad days of swag bags are over
According to a June survey from The Conference Board, more than 60% of executives believe a recession is imminent. As a result, some companies are reducing or eliminating some of their perks in order to save money. Earlier this year, Meta eliminated some of its lavish perks, including free laundry and dry cleaning. Rick Smith, CEO of weapon and technology developer Axon Enterprise, told The Wall Street Journal that his firm has even gone as far as hiring "swag police" to reduce spending. "Right now I smell opportunity," he said. "Yes, winter's coming. Now let's embrace it." 
For a while, companies touted free snacks, foosball tables, and swag bags as "company culture." But as Emily Stewart wrote in a Vox article about office snacks, "If your employer loves you, they should give you money, not a granola bar." What employees really want are flexible work options, robust safety protocols, in-person collaboration and intangibles like Christmas week off. 
Why this matters: During The Great Resignation, companies tried to sweeten their job offers with swag bags (and literal confetti). But because of recession fears, companies' budgets are going to be tighter — and employees may not want to leave their jobs, either. Instead of spending money on T-shirts, cocktail mixes and koozies, employers should build a culture around what people really want: a clear break between their office and personal lives. 
MEASURED THOUGHTS
A recent Pew Research Center survey found that about one-in-six U.S. journalists at news outlets are part of a union. The survey also found that many more would join one if they could. 41% of the nearly 12,000 working U.S.-based journalists who were surveyed said they would join a union if it were available to them.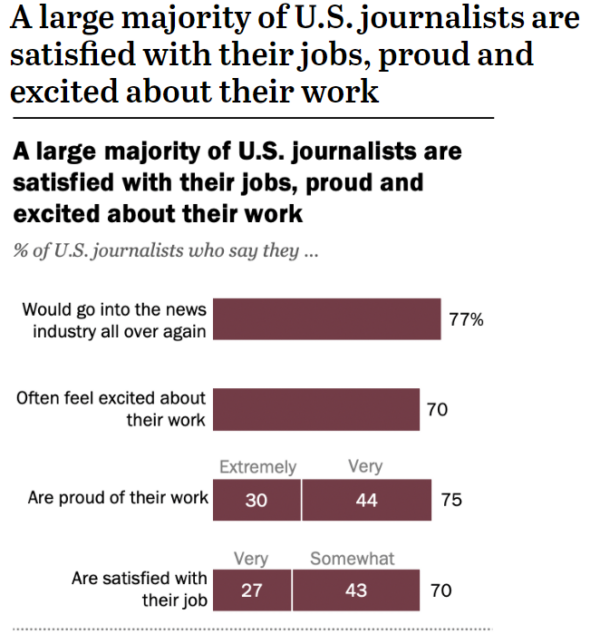 The desire to join a union is much higher among younger journalists than among older colleagues. 77% of full- or part-time journalists ages 18-29 are either already a member of a union or would join a union if it were an option. That's nearly twice the number of journalists 65 and older (41%).
'Stray' cat video game helps real cats
"Stray" is a third-person cat adventure game set amidst the neon-lit alleys of a city overpopulated by robots. The game, a fast hit with both gamers and their cats, even inspired the creation of a Twitter account called @CatsWatchStray. The virtual orange tabby has been helping real cats, though. Thanks to online fundraising platformers, gamers are able to play "Stray" for live audiences while raising money for animal shelters and other cat-related charities. Annapurna Interactive, the game's publisher, even reached out to the Nebraska Humane Society to partner before the game's July 19 launch. Marketing specialist Brendan Gepson said they jumped at the chance. 
"The whole game and the whole culture around the game, it's all about a love of cats. It meshed really well with the shelter and our mission and was really mutually beneficial. They got some really good PR out of it and we got a whole new donor base out of it."
Annapurna Interactive provided the Nebraska Humane Society with four copies of the game to give away. In one week, the organization raised $7,000 from 550 donors, most of whom were new.
Why this matters: Consumers are getting better at identifying which companies are trying to improve their image and which ones actually care about the causes they are supporting. All businesses, regardless of size, can benefit from targeted charity marketing. Charitable campaigns not only help a community or cause, but also get people to talk about you in a positive light.
Dawn Olsen is a writer who went to an out-of-state engineering school (Purdue University) to get an English degree. She has lived in Indianapolis for 10 years and spends far too much time on Twitter. In fact, she's probably thinking about Twitter right now.
COMMENT