The Daily Scoop:  'Drew Barrymore Show' returns amid picket line controversy
Plus: DraftKings apologizes for distasteful 9/11-themed bet, Coca-Cola creates a new drink with the help of AI.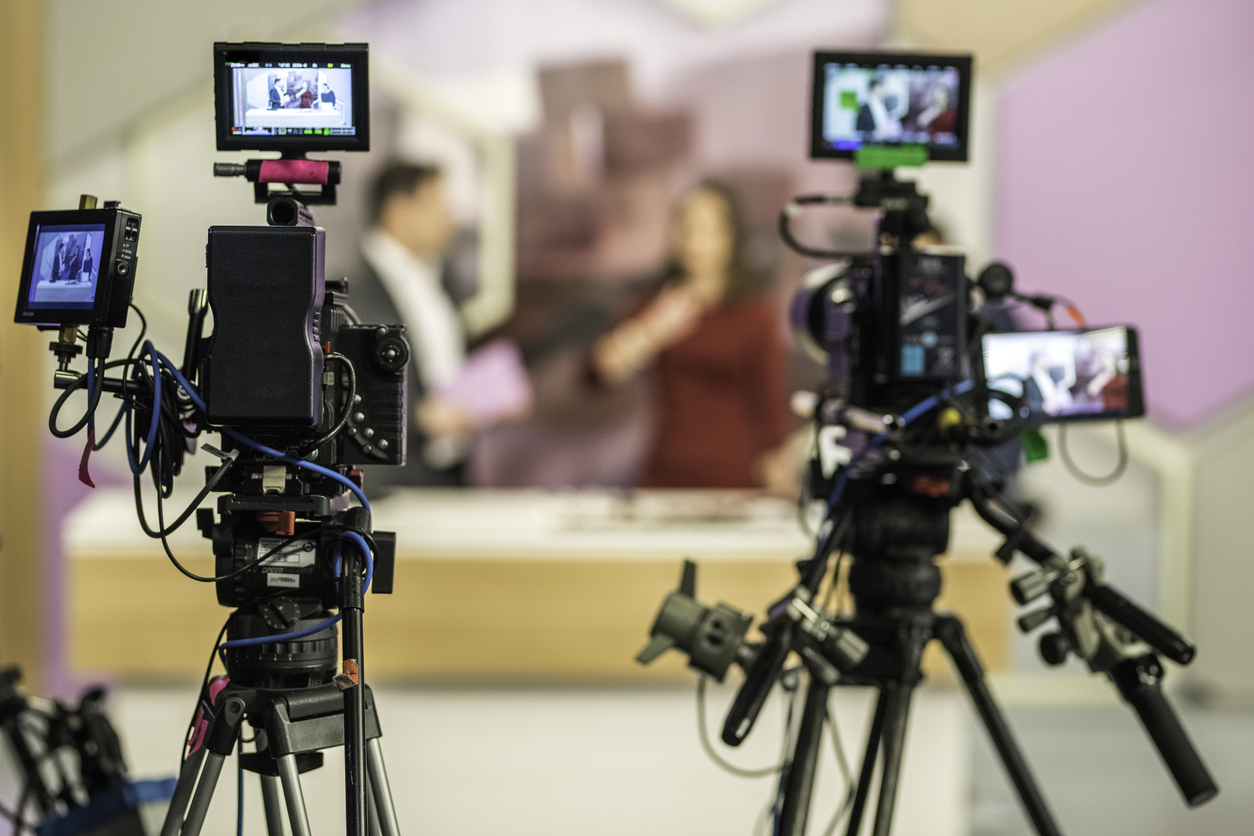 Drew Barrymore is facing heat over bringing her daytime talk show back amidst the Hollywood writer's strike, according to The Hollywood Reporter.
The show resumed taping Monday as people picketed outside CBS Studios in New York over Barrymore's controversial decision to return.
Barrymore said in an announcement that her show wouldn't use WGA writers and will comply with WGA and SAG-AFTRA rules.
"I want to be there to provide what writers do so well, which is a way to bring us together or help us make sense of the human experience," Barrymore said on Instagram. "I hope for a resolve for everyone as soon as possible. … I am also making the choice to come back for the first time in this strike for our show, that may have my name on it, but this is bigger than just me."
Barrymore said that she supports the strike as she walked away from host duties for the "MTV Movie & TV Awards" as it directly conflicted with the strike.
In comparison, five late-night talk show hosts including Jimmy Kimmel, Seth Meyers Stephen Colbert, Jimmy Fallon and John Oliver launched a podcast, called "Strike Force Five." Its proceeds benefit their out-of-work shows' staff, the New York Times reported. Their own shows remain dark.
Why it matters:  Despite the controversy, Barrymore is trying her hardest to stand by the decision she made and she's standing firm with her plans.
"I own this choice," she wrote on Instagram. "We are in compliance with not discussing or promoting film and television that is struck of any kind," per her statement. "We launched live in a global pandemic. Our show was built for sensitive times and has only functioned through what the real world is going through in real time."
Still, she took a risk by being, so far, the only host to return amid the strike. That draws huge amounts of scrutiny — and other media personalities are surely watching to see the response.
The way she handles this situation on her show and with her audience every could have major implications on her career. Will she stand by her words or will she back down?
There are major risks to being the first to do something. Brands, ensure your comms are crystal clear and never cease to listen to your stakeholders along the way.
Editor's Top Picks:
DraftKings apologized on Monday for featuring a 9/11-themed bet. "Never Forget," the wager's title, was a parlay bet that the New York Yankees, New York Mets and New York Jets would win their games on September 11, according to a screenshot on X, formerly known as Twitter, a DraftKings spokesperson confirmed to CNN. DraftKings subsequently apologized and took down the parlay bet. "We respect the significance of this day for our country and especially for the families of those who were directly affected." Think twice about your comms and how it could potentially come across on somber anniversaries.
The White House recently received AI safeguard agreements from eight more technology companies. Voluntary commitments were initially made over the summer by seven leading AI companies. Jeff Zients, chief of staff, Commerce Secretary Gina Raimondo and industry leaders will talk more about agreements at a White House meeting. Brands, continue to look for your own ways to create AI safeguards for how you plan to use and deploy it responsibly.
Coca-Cola recently launched Coca-Cola Y3000, created with human and artificial intelligence influence. The latest limited-edition flavor was launched under its Coca-Cola Creations platform and is the third unveiled in 2023. Y3000 Zero Sugar and sugar-based products will debut in select markets across the world and in the United States. "With the help of AI-powered technology, Coca-Cola Y3000 Zero Sugar imagines how a Coca-Cola from the future could taste," Oana Vlad, Coca-Cola's senior director of global strategy at Coca-Cola, said in a statement reported by Food Dive. Coca-Cola is creatively harnessing the power of AI. Brands, think of your own creative ways to launch either AI-inspired campaigns or products led by your creative human touch.
Sherri Kolade is a writer at Ragan Communications. When she is not with her family, she enjoys watching Alfred Hitchcock-style films, reading and building an authentically curated life that includes more than occasionally finding something deliciously fried. Follow her on LinkedIn. Have a great PR story idea? Email her at sherrik@ragan.com.
COMMENT
Tags: Hollywood strike