Musk fires worker in Twitter post, moms seek authenticity and more
Plus: Sale of 'A Christmas Story' home goes viral.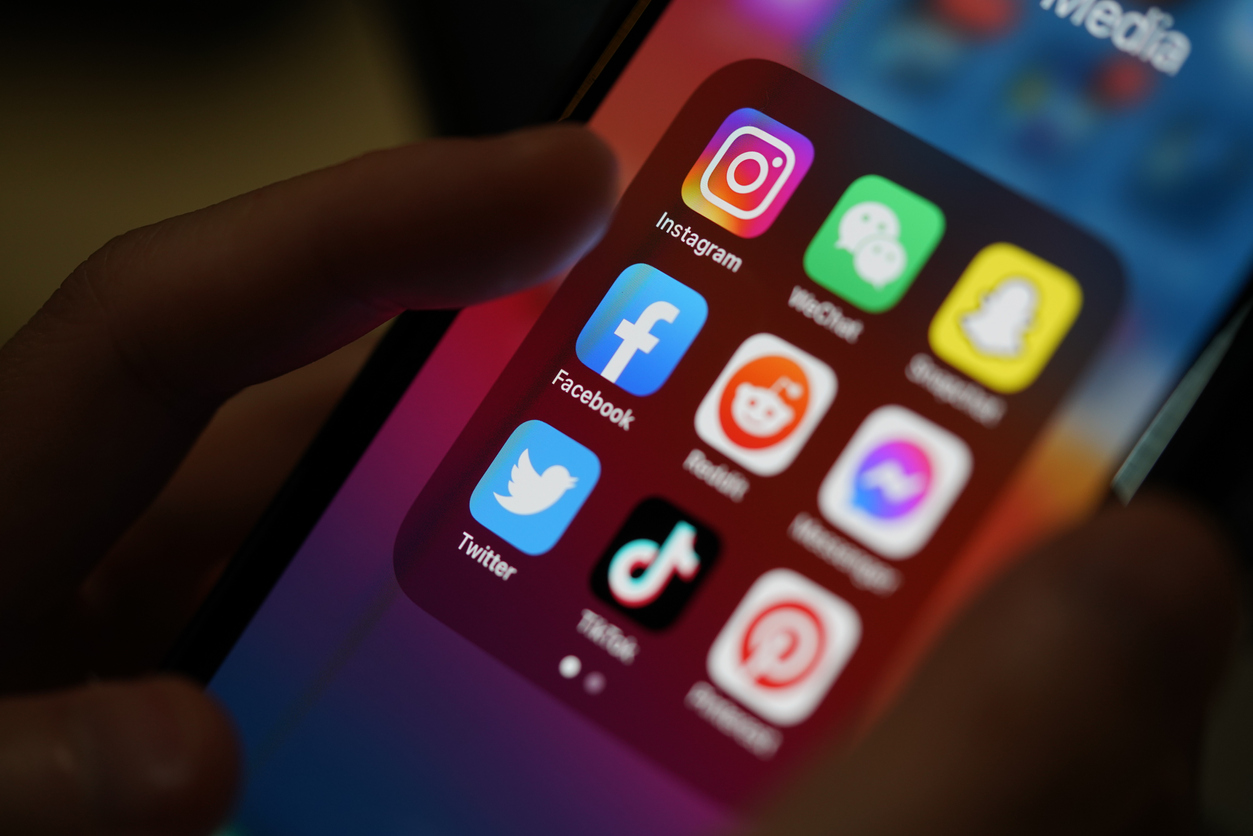 Twitter CEO Elon Musk fired a Twitter software engineer who disagreed with his opinion of how the app works on Android devices.
Musk tweeted a now-deleted apology Sunday "for Twitter being super slow in many countries."
Eric Frohnhoefer pushed back on Musk's view in a series of tweets.
For a cold start of the app there are ~20 requests to load home timeline. Most of the requests are non-blocking and happen in the background. This includes things like images, user settings, hashflags, etc.

— Eric Frohnhoefer @ 🏡 (@EricFrohnhoefer) November 14, 2022
Musk responded to another tweet that questioned Frohnhoefer with a now-deleted tweet, "He's fired."
"Guess it is official now," Frohnhoefer tweeted later Monday, showing he was locked out of his work laptop.
Guess it is official now. pic.twitter.com/5SRwotyD8J

— Eric Frohnhoefer @ 🏡 (@EricFrohnhoefer) November 14, 2022
Why it matters:  Frohnhoefer's story is a reminder that you shouldn't criticize your CEO publicly on Twitter. But Twitter's confusing public relations message continues with the public firing on the social platform. Musk is trying to convince weary advertisers that the social network is improving. But when an engineer risks his job by publicly criticizing his comments about the performance of a critical app, it sends the message that Musk isn't knowledgeable about how his app works. That's not a productive public relations strategy.
Creating authentic online communities can help moms, study says
Social media content can expose mothers to a sense of threat through social comparison, according to a Biological Psychology study.
[FREE GUIDE: The Ultimate Corporate Communications Internal Email Broadcast Best Practices]
The report said moms with negative feelings add stress by comparing their actions on social media with other moms around them.
"Our prior research has shown that social networking sites for moms include a range of messages about motherhood, including both positive and negative emotion," report co-author Theresa de Los Santos told Psypost. "Social networking sites also provide potential community for support in which a mother might feel belonging within particular groups.
The study indicated that mothers should be authentic with each other.
"We believe there are responsible ways of engaging with social exchanges on social media and other websites," study author Natalia T. Joseph said. "First, being one's authentic self on these platforms not only validates oneself but also contributes to creating an online community in which individuals can see that others struggle and are flawed. Second, if an individual monitors his or her emotions as he or she interacts with these online platforms, that individual will be better able to recognize when his or her social comparisons are becoming unhealthy."
Why it matters: Brands and communicators have the opportunity to create authentic and positive communities around moms that can link back to their causes or products.
Timing was right for the owner to put house used in 'A Christmas Story for sale
The "A Christmas Story" house made famous by the 1983 classic holiday movie, is for sale, according to WKYC-TV.
The Cleveland house was listed for sale Monday morning.
The original Facebook post quickly went viral, with over 2,800 shares after posting.
There is no price yet on the home and current owner Brian Jones said he's looking for "the right buyer."
Why it matters: Property owner Brian Jones showed wise timing by announcing the sale of "A Christmas Story" house this week. The movie still lives on as a popular holiday movie nearly 40 years after its release and it's getting a revival this week with a sequel on HBO Max. Jones was able to get media attention to get the word out to interested buyers and also made clear that he intends for it to maintain its same use.
Air Canada responds to wheelchair damaged during flight
A disability activist says that Air Canada damaged his wheelchair during his flight from Toronto to San Francisco, according to a Newsweek report.
Andrew Gurza said airline workers didn't store his power wheelchair correctly and it was "sopping wet" after the flight.
"I have a problem every single time I fly. It doesn't matter which airline—every time I fly. It makes me so angry. It is totally unacceptable and disrespectful of disabled people," Gurza told a reporter. "I want Air Canada to know that a $500 voucher is a slap in the face for damaging what is essentially my legs. They need to create policies with disabled leaders so this never happens again."
Air Canada sent a contractor to repair the chair in San Francisco but was unable to repair it right away. In a statement, the carrier said it continues to work with Gurza to try to get the issue resolved.
"We fully recognize the importance of mobility aids for customers and have prescribed processes for transporting them safely and we regularly review and update our practices as opportunities for improvements are identified," an airline spokesperson said. "Regrettably, given the volume carried, there are rare occasions when we do not meet our service levels."
Why it matters: While Air Canada responded quickly with both a technician as well as a public statement on the incident, the issue isn't resolved. The customer is unhappy and left without a vital mobility aid. Air Canada should either continue trying to repair the chair or replace it — and communicate when the issue is resolved to the customer's satisifcation.
Chris Pugh is a staff writer for PR Daily. Follow him on Twitter and LinkedIn. Send story ideas to ChrisP@Ragan.com.
COMMENT
One Response to "Musk fires worker in Twitter post, moms seek authenticity and more"
Ronald N Levy

says:

Judge whether Musk makes sense in feeling "if you think I'm wrong, tell ME. If you prefer to do a whole series of tweets on why I'm wrong, go work for someone else."

Notice the Air Canada complainer says "I have a problem every time I fly. It doesn't matter which airline." And he calls a $500 voucher—in ADDITION to trying repeatedly to fix his chair—a "slap in the face." Would most of us put down that slap?

PR should focus on fairness not only to complainers but to the company, just as each of us should want fairness for not only foreign countries and neighbor families but our own. "Give complainers whatever want until they are satisfied" is not a good PR philosophy.

For every $100 we give a complainer, we give $100 less to our employees or
suppliers or stockholders or management and sometimes they deserve it more. You may earn more admiration from your management if you neither a mouse nor a patsy be. Musk and Air Canada repair people also deserve respect.
Tags: Air Canada, Elon Musk, moms, social media, Twitter