Musk officially owns Twitter, effectiveness of painting protests and more
Also: How keeping your workers engaged helps promote your company.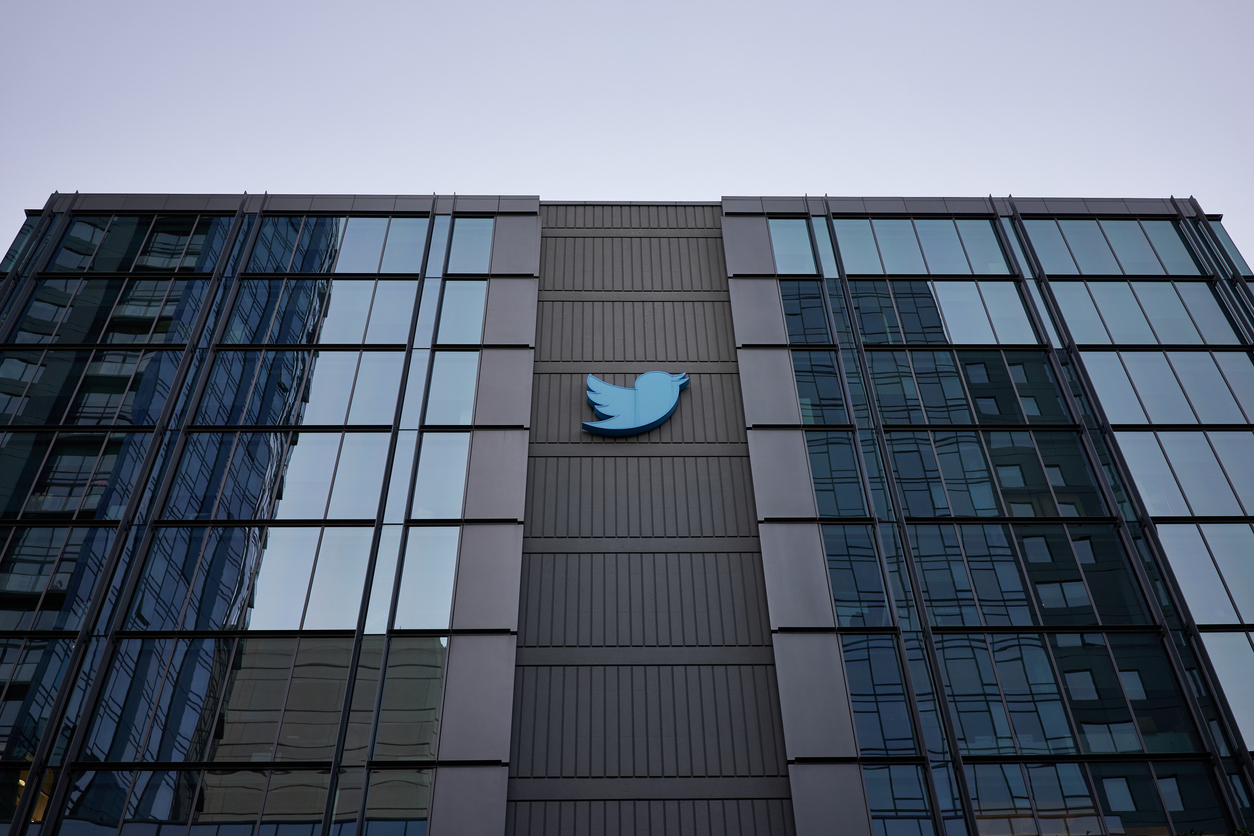 New Twitter CEO Elon Musk made a pitch to advertisers on the social network in a tweet Thursday.
Musk completed his $44 billion purchase of the social network Friday morning.
In his tweet, Musk told advertisers that he doesn't want the platform to become a "free-for-all-hellscape where anything can be said with no consequences."
[FREE WEBINAR: How to develop a comms plan … that actually works!]
"In addition to adhering to the laws of the land, our platform must be warm and welcoming to all, where you can choose your desired experience according to your preferences," he said in the Thursday post. "Fundamentally, Twitter aspires to be the most respected advertising platform in the world that strengthens your brand and grows your enterprise … Let us build something extraordinary together."
Dear Twitter Advertisers pic.twitter.com/GMwHmInPAS

— Elon Musk (@elonmusk) October 27, 2022
"Our continued commitment to brand safety for advertisers remained unchanged," Twitter's Chief Customer Officer Sarah Personette said in a response to Musk's tweet "Looking forward to the future!"
Had a great discussion with @elonmusk last evening! Our continued commitment to brand safety for advertisers remains unchanged. Looking forward to the future! https://t.co/B7NFJhD2hq

— Sarah Personette (@SEP) October 27, 2022
Musk has previously said he plans to cut back on content restrictions and would reverse permanent bans on those for repeatedly violating its rules, including former President Donald Trump.
But the policy change could impact Twitter's advertising, generated $4.5 billion in revenue last year, which was nearly 89% of its sales, CNN reported .
Why it matters: Will advertisers pay for posts to appear beside controversial content if Twitter relaxes its free speech rules? That's the billion-dollar question the social network faces and how Musk's purchase will directly impact brands.
New York Post employee goes rogue
The New York Post fired an employee who took control of the publication's website and Twitter account Thursday morning and posted vulgar content there, according to a Guardian report.
The inappropriate content included comments about New York City mayor Eric Adams, New York gubernatorial candidates Kathy Hochul and Lee Zeldin, Congresswoman Alexandria Ocasio-Cortez and President Joe Biden and his son, Hunter.
The publication first said Thursday morning that they were hacked.
The New York Post has been hacked. We are currently investigating the cause.

— New York Post (@nypost) October 27, 2022
But after an investigation, The New York Post put out a new statement saying a worker who went rogue posted the content.
"The New York Post's investigation indicates that the unauthorized conduct was committed by an employee, and we are taking appropriate action," a spokesman for the publication said Thursday. "This morning, we immediately removed the vile and reprehensible content from our website and social media accounts."
Hochul's spokesperson issued a statement to Deadline saying that The New York Post "needs to immediately explain how this reprehensible content was made public."
Why it matters: The New York Post took the immediate step of terminating the employee involved, but the publication needs to quickly take more proactive steps be more transparent about what happened to re-gain credibility.
Engaged employees help promote their employers, study says
A new report found a correlation between employees who think posting about their company is important and those who spend more time online and on social media.
The Sprout Social survey of 1,110 marketers indicated an employee advocacy program is important for companies to help promote what they do. The study said engaged users are 11% more likely to think posting about their company is important.
"Employee advocacy is an emerging strategy to combat the issues of organic reach," the company wrote in its report. "The idea is simple – if employees post about their company to their personal audiences, the post will, by definition, reach a wider audience."
The survey found workers are also more likely to post content to their personal pages if their company writes it for them.
In addition, the report found many engaged employees believe that sharing company posts on social media will help their role by driving brand awareness (73%), social selling (72%) and market amplification (54%).
Why it matters: Employees can be the best ambassadors online for companies. Cultivating great relationships with them can help boost their promotion of brands.
Are art protests helping or hurting climate change?
Do protests in galleries and other public places where groups throw food at famous pieces of art and paint historic buildings really work?
Recent protests from advocacy group Just Stop Oil where members have thrown soup at famous  paintings including Vincent Van Gogh's "Sunflowers" has some wondering if the protests are effective, according to a CNN report.
The paintings have not been damaged, as they are displayed behind glass.
Two climate activists from the group, Just Stop Oil, have been released on bail after they were charged with criminal damage for throwing soup at Vincent van Gogh's "Sunflowers" painting in London. pic.twitter.com/lLKPVIGWge

— DW News (@dwnews) October 18, 2022
But critics say the group's protest alienates the public from the group's demand the UK government reverse its support for opening new oil and gas fields in the North Sea.
"Getting angry about climate change is the easy part; actually, finding ways to cut carbon emissions, to disrupt the fossil-fuel-powered economy that has dominated since Monet, is something else," columnist Robinson Meyer wrote in The Atlantic. "The soup protests don't make sense, aren't obviously justified by bank-shot social science, and—worst of all—they look bad. Humanity is already doing enough to tarnish its precious inheritance. We don't need extra help."
But others feel that the activists are taking appropriate steps.
"Activists are trying everything they can to get our attention," Aileen Getty wrote in The Guardian. "How far is too far to get the attention of people in immediate danger?"
Why it matters: Just Say Oil is getting attention through viral videos of art attacks in public places. A true public relations win for the group is to raise awareness of their cause. It's shocking to see food thrown at a famous piece of art, but does the public really understand what the group is protesting about? Time will tell if their actions truly bring change.
Chris Pugh is a staff writer for PR Daily. Follow him on Twitter and LinkedIn. Send story ideas to ChrisP@Ragan.com.
COMMENT
One Response to "Musk officially owns Twitter, effectiveness of painting protests and more"
Ronald N Levy

says:

Many wonder how this will affect Trump but a more important question to our managements is how will this affect US and our companies.

We will be attacked. Nearly all companies of any size are attacked. We'll be accused of endangering the public or charging too much or not paying enough or polluting or being unfair to a group but something bad. When we are attacked and try to tell our side, activists will say to media and platforms "why are you posting their lies?"

If we try to say that we are telling the truth, the activists will disagree and the public argument will be whether we are liars. If the public decides that maybe we're "partly" or sometimes liars, we lose.

PR will be more free to tell our side if Musk and his Muskovites decide that the public will be better off if both sides in a public controversy are allowed to tell their side. This means that some detestable people will be allowed to communicate, but freedom of speech unfortunately sometimes means freedom for bad guys to speak, not just the good.
Tags: business, Elon Musk, new york post, oil paintings, sprout social, Twitter