Equinox's polarizing 'January," Southwest's apology and more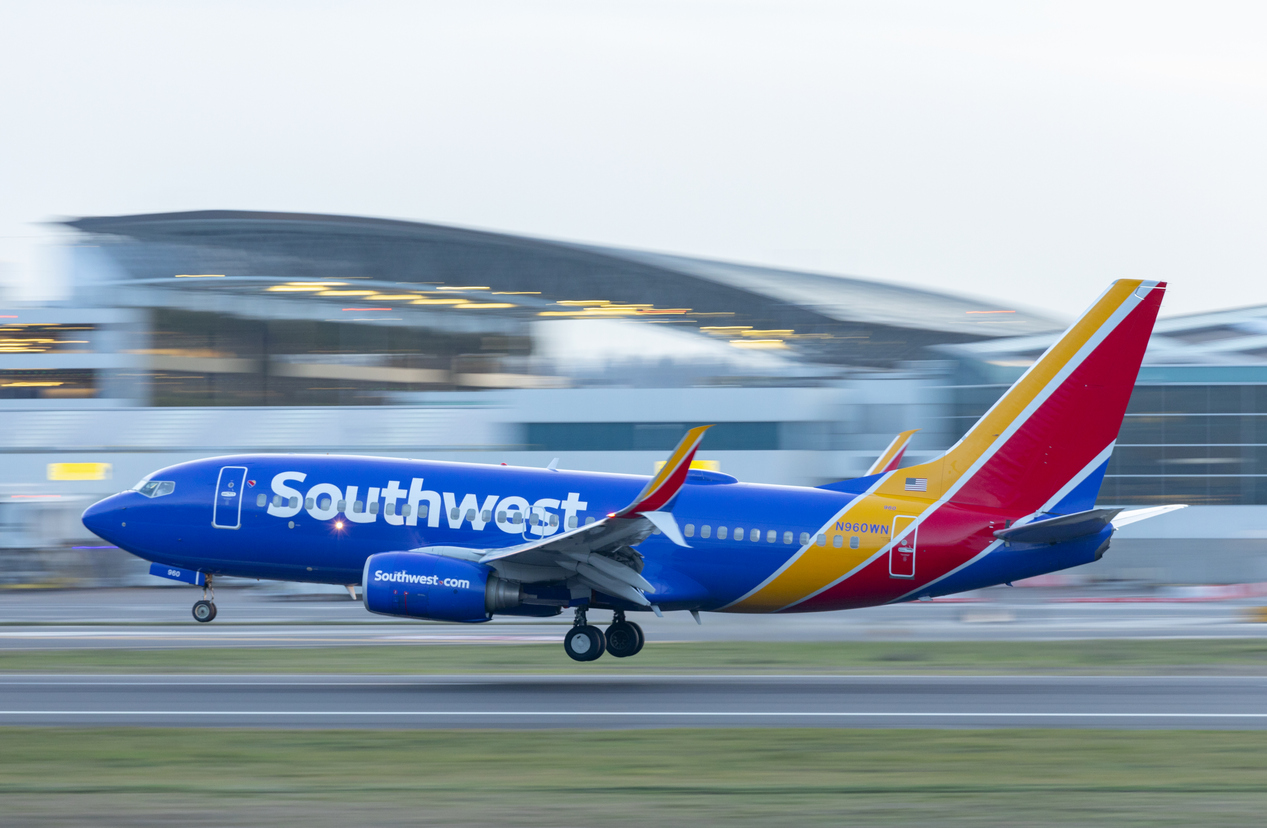 Equinox, an ultra-luxury gym brand, took an unusual tactic to the usual rush of those resolving to get into shape this year. Rather than throwing their doors open, they refused to accept new memberships on Jan. 1.
It's not you, it's January. #ItsNotFitnessItsLife pic.twitter.com/Bg6lBnSUR2

— Equinox (@Equinox) January 1, 2023
In addition to tweets and messages on its website, Equinox also apparently posted — and subsequently deleted — a TikTok with a similar message, which can be seen here in a stitch with a critical commentary.
The campaign did draw criticism from some about turning away those who want a fresh start, but others applauded the counterintuitive strategy.
"We don't speak January."

Equinox isn't accepting new memberships today.

Super bold, super smart, strategically aligned with their brand 👏 pic.twitter.com/abLjFNDjop

— Jess Smith (@WarJessEagle) January 1, 2023
Why it matters: The campaign did what it was supposed to do: get people talking. With a price point of $382 per month, Equinox isn't just another gym. They want to cultivate an air of exclusivity, and they did that. Some people are turned off by that, but they probably aren't Equinox's target customer.
Either way, it certainly generated media coverage, with hits on CNN, Business Insider and many other outlets.
Southwest tries to apologize with frequent flier miles
Southwest CEO Bob Jordan sent an email to customers impacted by the airline's horrific holiday meltdown offering 25,000 Rapid Rewards points (the airline's version of frequent flier miles). According to the email, that's about a $300 value.
The letter reads, in part:
On behalf of Southwest, I want to let you know we're so sorry.
Our Purpose has always been to connect our Customers to what's important in their lives. And this holiday season, as you made plans with us to do just that, we fell short. For that, please accept my personal apology.
Southwest experienced a unique combination of events that started with severe weather at our busiest airports and transitioned into other operational challenges that stretched our People, processes, tools, and technology. This caused unprecedented wide-scale cancellations and ultimately impacted your trip.
I know that no amount of apologies can undo your experience.
The letter goes on to explain that refunds for expenses incurred due to cancellations and baggage reclamation are still ongoing.
Full disclosure: I received this email as my holiday travel was slightly impacted by Southwest's issues.
Why it matters: Jordan is saying the right things, but it must be backed up with more action that shows systemic changes to the systems that failed over the critical holiday season. Trust in Southwest has been deeply shaken, and even the temptation of free flights will fall flat if you may incur hundreds or thousands of dollars of expenses if this situation reoccurs.
Of course, it isn't up to the comms team to fix these operational issues. But they can help by urging leadership to stay in constant contact with its public, detailing how it is changing its systems and why that will mean better service. They must make good on their promises to make customers whole for their expenses.
It's going to be a long road back for Southwest — and looming Congressional inquiries and lawsuits don't help.
Americans are gloomy about 2023
Happy new year? Not for most Americans, according to a new Gallup poll.
Out of 13 categories the pollster asked about, respondents predicted negative conditions in 12 of them. The lone bright spot for the U.S. was 64% of respondents saying Russian power was likely to decline in the new year.
Otherwise, they predicted rising taxes (81%), economic difficulty (79%), price increases (65%) and rising crime (72%). A whopping 90% predicted political strife — which already seems to be borne out by the contentious battle to even name a speaker of the U.S. House of Representatives.
Why it matters: Be careful when choosing your tone for communications. An overly cheerful tone could fall flat amid so much pessimism — or a hopeful tactic could raise spirits in a time of gloom. Make sure you're frequently taking your own audience's temperature and choosing your moments to lean into the gravity of this moment or to break the tension with a bit of levity.
Big trends from CES
The huge Consumer Electronics Show is back with gadgets and gizmos aplenty. Technically it doesn't start until Thursday, but the news is already gushing out. The Verge highlighted some of the early trends, including:
New vehicles that focus on electric (and the associated charging infrastructure) as well as cars that don't drive themselves yet, but instead offer driver assistance from sensors and cameras.
No major breakthroughs are expected in the TV space, but instead "refinements," like faster responsiveness for gaming and software tweaks.
Creating a truly smart home could become easier with the widespread rollout of Matter, an industry-wide standard for the products that's backed by the biggest players, including Apple, Google and Amazon.
Laptops: The big news here is expected to be not the end product, but rather the chips that power the machines.
Why it matters: These are the products that shape our personal and professional lives. Stay up to date on the tech. Even if it doesn't impact you or your audience today, it will down the road.
Stay tuned for more updates from the showcase.
Allison Carter is executive editor of PR Daily. Follow her on Twitter or LinkedIn.
COMMENT