Establish unique brand value before seeking the media spotlight
Here's how to be ready to use press to drive sales.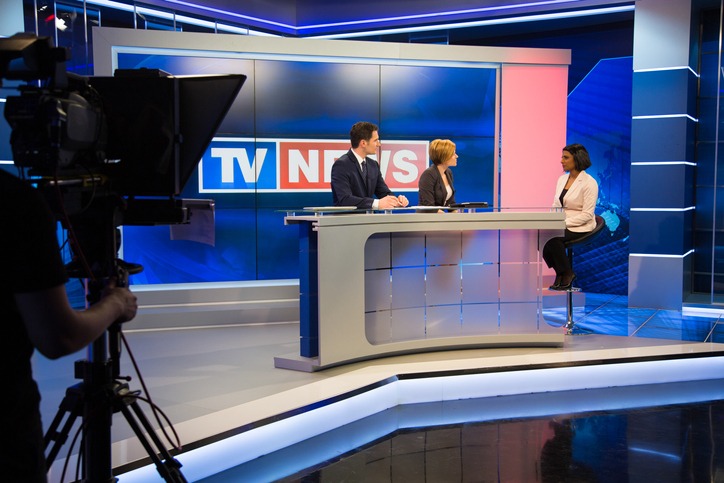 Jeramiah Solven knows exactly what he's doing and for whom he's doing it. A former Army Ranger who led raids in Afghanistan, he now leads corporate executives, law enforcement and business owners through a grueling team-building course in the Colorado Rockies. He also hosts the "Be the Leader" podcast, where he discusses the principles of leadership that carried him through deployments and now are the core of his business' success.
Solven's brand is distinct from the typical "business coach" because of his military background, his podcast's disciplined focus and the mountains where his training takes place. Without these differentiators, he wouldn't have 20,000 Instagram followers, thousands of monthly podcast downloads and clients flying in from as far away as Hawaii.
And he wouldn't have stood out in a way which earned a feature published with Entrepreneur.com last year, or which led me to profile him in at Forbes.com.
Like other successful small business owners, Solven knew that establishing his unique brand position had to come before media attention. All leaders should follow his example, because:
Only the right press is worth your scarce resources.
Your organization may not be ready for the right press.
Only the right press at the right time can produce worthwhile outcomes like more quality leads and better sales.
Don't waste valuable resources and opportunities.
Regardless of whether they get a deal, all "Shark Tank" presenters know they're receiving a huge marketing opportunity. However, many presenters simply aren't ready for the influx of website visits, so their site crashes, ruining the opportunity to make sales and improve their SEO.
Contrast this with presenters who are ready to be in front of over 4 million potential customers. These are business owners and inventors who have set up their website to handle the visits. They have staff, contractors and vendors ready to handle inquiries, sales and supply chain needs. And their communications strategy uses "Shark Tank" as the launching pad to long-term brand positioning through surround-sound marketing and branding which drive sales.
Good press increases website visits, improves marketing outcomes, and drives more sales. Every resource that doesn't support these goals is a waste. That also goes for resources which are prematurely allocated towards press, when your offerings are too diffuse to stand out in the marketplace, or if your press goals assume short-term returns on the investment.
For Solven, being an Army Ranger didn't prepare him for press. Nor did having an on-brand podcast and Instagram following, or having a unique business coaching model. It was the combination of all three which built a brand that was ready for press when it literally came calling.
Your company, non-profit or personal brand must also be ready for press. Decide who you are, what you do best, and what messages differentiate you from the competition.
Know your target markets and the outlets they trust. Have a team in place to secure your press, and a team to handle the results of press. And, perhaps most important, develop a strategy which turns press from a flash-in-the-pan moment into long-term scalability and growth.
Dustin Siggins is founder of Proven Media Solutions and a business columnist. 
COMMENT