Fallout from Balenciaga child photo shoot, how Realtors are using TikTok and more
Plus: When consumers say holiday ads and imagery should start.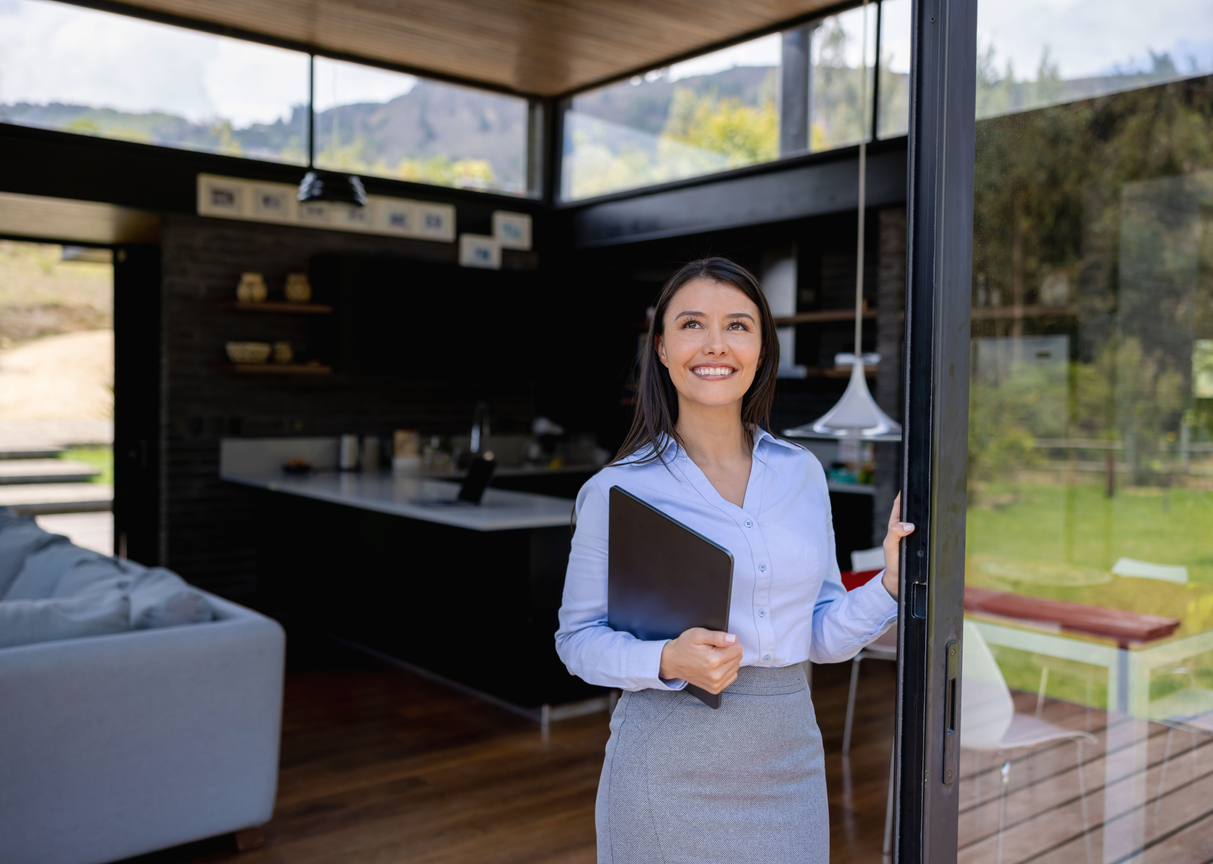 High fashion brand Balenciaga is facing intense backlash after a series of ads depicted children posing with teddy bears dressed in bondage gear. Another, separate campaign featured "A printout of the 2008 United States v. Williams decision, which ruled on the constitutionality of law prohibiting the pandering of child pornography, was photographed among papers scattered across a desk in an ad for a black-and-white purse that retails for over $3,000," the Washington Post reported. Balenciaga has announced it intends to take legal action over those photos.
However, the set designer's agent told the Washington Post that "Everyone from Balenciaga was on the shoot and was present on every shot and worked on the edit of every image in post-production." In other words, Balenciaga knew — or should have known — exactly what was in those images.
The fashion house apologized for both sets of images in Instagram stories.
Further exacerbating the issue, brand ambassador Kim Kardashian has said she is "re-evaluating" her relationship with Balenciaga after the teddy bear photo shoot.
I have been quiet for the past few days, not because I haven't been disgusted and outraged by the recent Balenciaga campaigns, but because I wanted an opportunity to speak to their team to understand for myself how this could have happened.

— Kim Kardashian (@KimKardashian) November 27, 2022
Why it matters: There are several ways PR failed to effectively manage this incident. First, Balenciaga's apology included no explanation on the breakdown in judgment that led to the images being produced and released, nor did it explain how the process will change in the future.
Second, the brand failed to proactively address the reputational crisis with with influencer Kardashian Kardashian has found her image harmed by her association with Balenciaga — a mirror of the fashion house's recent decision to drop her former husband, Kanye West/Ye, after his antisemitic comments. Beyond an apology, Balenciaga's failure to address how Kardashian's involvement impacted the decision demonstrates little effort from the brand to save its partnership with one of the most bankable stars in the world.
Measured thoughts
Tuck this away for next year: Americans generally like holiday ad messages, according to research from Morning Consult. Seventy percent of all U.S. adults find holiday advertising "somewhat" or "mostly" enjoyable. But when you start these messages matters.
The sweet spot for rolling out holiday messages is mid-to-late November, according to the survey. Of respondents, 50% said mid-November was "just right" while an almost equal 48% were content with late November. However, don't encroach on Halloween: 38% of respondents said mid-October was "way too early," with another 28% calling it "somewhat too early."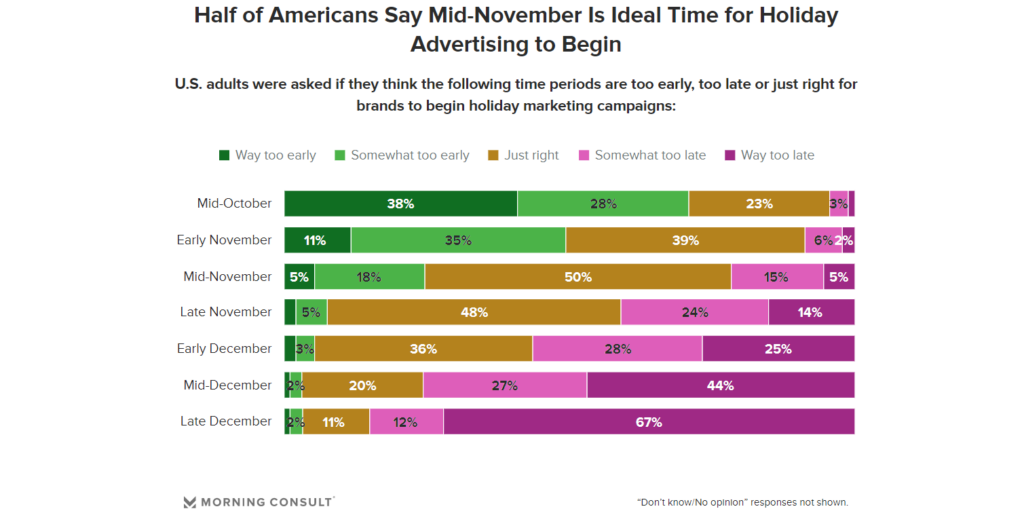 Keep this in mind for your holiday social media and PR campaigns. Plan early, but wait for that November sweet spot to unveil for the fuzziest holiday feelings.
How Realtors are using TikTok
If you're still thinking of TikTok as a social network just for dancing teens, you're getting left in the dust.
The Tennessean recently wrote about how Nashville Realtors are using the popular platform to help boost their profile, gain clients and sell even luxury homes in the booming market.
Real estate agent Gavren Dochterman (@gavrenn) has racked up hundreds of thousands of views with TikTok tours of stunning apartments, celebrity cribs and more.
"My TikTok content has helped my real estate career," Dochterman told The Tennessean. "It has formed new connections with people who I never would have come across otherwise. I can go outside and shake a hundred hands in a day, or I can make a video, and it will reach a quarter of a million people."
Why it matters: Professional services are finding a successful home on TikTok. Being smart about expanding your digital reach  can improve your efficiency and help draw in new clients, no matter what industry you're in. It's time to start thinking seriously — and creatively — about this platform.
A record-setting Black Friday amid a complicated economic environment
NPR reported that online sales alone on Black Friday reached an eye-popping record of $9.12 billion, topping the previous record of $9.03 billion in 2020. The bulk of Black Friday sales still come through brick-and-mortar shopping, though, with 67% of shoppers heading out in person.
However, this doesn't necessarily paint a rosy picture of the economy. Of course, inflation plays a role in all this: People are paying more for fewer things. And more are turning to "buy now, pay later" services, NPR reported, with use of the services spiking 81% week over week.
Why it matters: Even as consumers are spending, 60% said the economy was impacting their spending, and concerns about the economy are at their highest point since the peak of the Great Recession. Overall, it continues to paint a muddy picture of the economy that we all must be sensitive to as we craft messages that promote our brands, products and services.
COMMENT