The Daily Scoop: Panera is the new Prada. Sort of.
Plus: Elon Musk's xAI is here, babies give all the feels to TikTok content.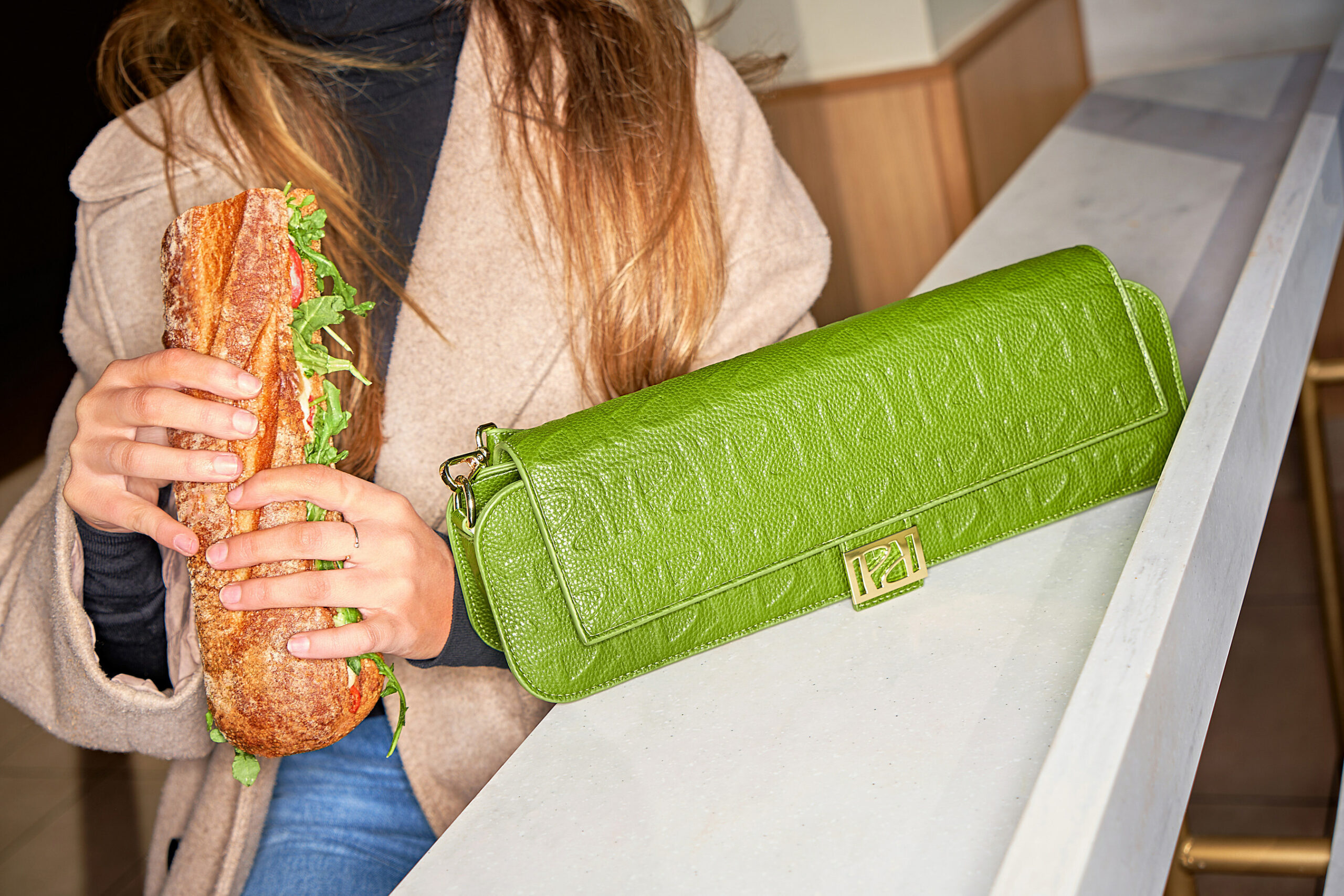 We all enjoy eating at Pizza Hut, Arby's, Panera Bread and other classic fast-food joints. Now fast food foodies can wear their favorite meals or meal-related accessories as part of a growing trend, The Washington Post reported. From a Pizza Hut bucket hat to an Arby's swimsuit and a Panera purse, people are steadily flocking to food brands and franchises for their latest look. Don't know what shoes to wear? Consider wearing a Taco Bell and Crocs' pair of Mellow Slides.
"These kinds of products, as ridiculous as they seem, are probably coalescing a bunch of things that are going on in culture right now," Monica Sklar, University of Georgia's assistant professor and director/coordinator of the Historic Clothing and Textiles Collection, told the Washington Post.
Why it matters: There's a fun appeal in wearing clothing that has food items on it. Something about a sandwich swimsuit, pair of Taco Bell/Crocs slides or purse for your Panera sandwich brings a bit of classy kitsch into the mix.
"We were thinking about how to connect even deeper in our guests' lives and sort of recognize the love they have for the brand and for some of our experiences and products," Panera's Brand Building Senior VP Drayton Martin said in the article.
People have a strong fascination with demonstrating their love for a brand in bold ways. It's a major attraction for fans of these food-based brands.
These brands are onto something. Customers want to show off a physical expression of an emotional tie centered around brand affinity. Just look at the upcoming "Barbie" movie's approach. Their ingenious marketing is all about giving the true Barbie experience. Fans are literally enveloping themselves in an immersive experience with that beloved brand. I'll take a Moon Barbie toothbrush and Barbie fanny pack, please.
Connecting in unique ways that is authentic to your brand is a solid strategy. Build up brand awareness while creating unique experiences for people in an authentic, relatable way.
Daily Editor Picks:
Sherri Kolade is a writer at Ragan Communications. When she is not with her family, she enjoys watching Alfred Hitchcock-style films, reading and building an authentically curated life that includes more than occasionally finding something deliciously fried. Follow her on LinkedIn. Have a great PR story idea? Email her at sherrik@ragan.com. 
COMMENT
Tags: fast food