For Matte PR, being a publisher is worth the investment
The Canadian comms firm relaunched its Glossi Magazine—a digital publication that showcases the creativity of its community—and helps to inspire its work.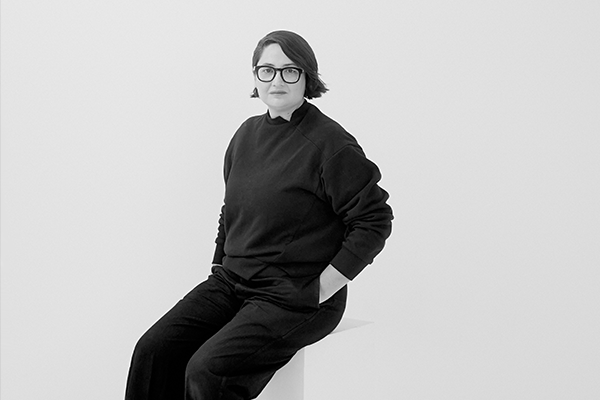 For media relations pros, it's essential to be closely tied to the work of content and publishing. For Matte PR, that means becoming a publisher itself by relaunching a magazine covering the creative work of its community: Glossi Mag.
The magazine had been a part of operations for the agency before the pandemic but was shelved amid the uncertainty and economic disruption of 2021. "We pivoted all activities to service our clients through COVID and focus on growing our business," says Heidi Ruggier, president and founder of Matte PR and Glossi Mag. "It was always our intention to bring Glossi back with a new look once things stabilized."
However, the relaunch of the magazine does come with a new focus: those creative partners who are close to home.
"The original inspiration behind Glossi Mag was to create a space for the agency to share what inspires us, profiling the people, ideas and movements driving culture forward," says Ruggier. "This is still true." Yet, as with many who are reevaluating old work models, Ruggier wanted to make a change.
"Previously, I would say our scope was more global," says Ruggier. Now, Matte PR hopes the magazine will reach new readers. "With this relaunch, we're also assigning work to freelance journalists, allowing us to connect with new audiences and include voices beyond our own," Ruggier says.
Ruggier sees Glossi Mag as an essential piece for building the agency's network.
"Glossi Mag has been an extraordinary tool for connecting the agency with likeminded people," she says. "It sets us apart from the rest because of the ingenuity behind the content, especially because most of it isn't tied to our agency work."
The magazine also offers a place to highlight the work the agency does for clients, though Ruggier says the agency is careful to disclose the relationship in anything published.
Lessons learned
Being a publisher also helps Matte PR get into the heads of the journalists they intend to pitch.
"Putting editorial hats on helps us get into the mindsets of the journalists we're pitching as part of our agency work," says Ruggier. "Through writing for Glossi Mag, we get to share the stories we think are important, zeroing in on the trends that are behind the media pitches we create on the agency side. Glossi Mag helps us stay one step ahead and forces us to pause and consider what's driving the larger culture."
However, Ruggier admits that running a magazine out of your PR agency isn't for everyone.
"Do it for the right reasons," she says. "You should be truly passionate about the content that you're covering and put in the effort because you're curious and want to discover."
If your only reason for running the magazine is for marketing your services, audiences will "see right through that."
What to invest
If you do have a notion to start your own publication, how much investment will you need?
For Ruggier's team, the magazine is a work of love that requires many helping hands from across the agency—including an assist from some freelancers.
"Glossi Mag is published in collaboration with all consultants at our agency," Ruggier explains. "This is by design because it forces all of us to switch hats and cover what we think is cool with no boundaries. We assign work to freelancers within the media landscape as well, which helps us connect with the journalists we work with on the agency side in a different way."
For how regularly the magazine publishes, the team is on a monthly cadence.
"We choose a theme each month, produce a bunch of stories that are relevant to it, and then drop them through the month," Ruggier explains. Themes have included "identity" and "the next generation," bringing together voices of creative workers from across Canada.
The benefits of publishing
For Ruggier, the biggest gift of the magazine is the opportunity to engage with topics and themes that might never have been broached otherwise.
"I love how it brings our team together to discuss topics that we maybe wouldn't have while doing our agency work. It's the idea exchange and collaboration that makes this the most fun."
The project is also a team-builder. "I also love how Glossi brings us closer on a different level," says Ruggier. "Matte PR isn't your stereotypical PR agency, it's a home for people who love PR and communications, but didn't necessarily see themselves reflected in the mainstream landscape of our industry. Together, the work we do at Matte PR and Glossi Mag is something I feel super rewarded by."
It's a reminder for PR leaders to challenge their assumptions on who and what can contribute to a successful PR team. Just remember to show gratitude for every contribution to the team.
COMMENT