Frappuccino fracas, a Doritos scavenger hunt and more
Plus: Vanessa Bryant gets an apology far too late.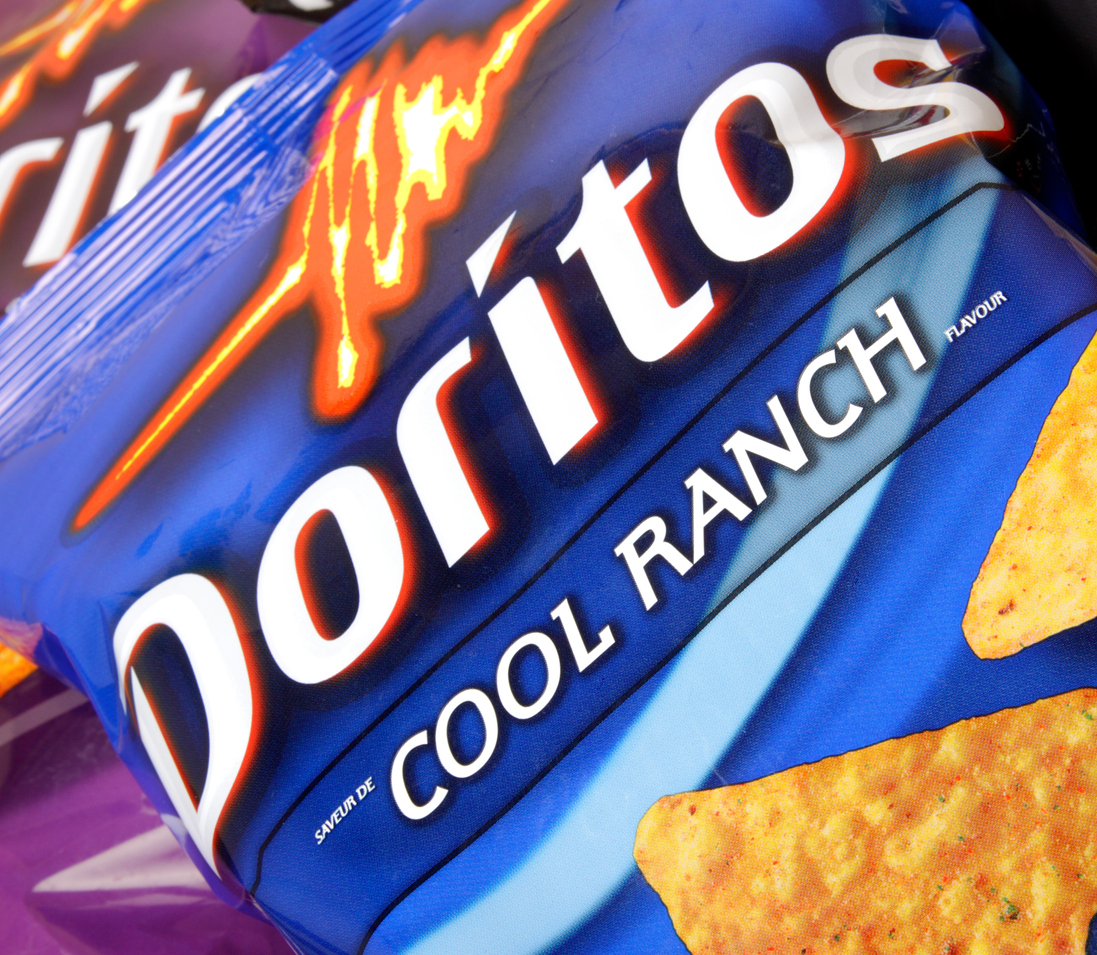 A video of a Starbucks employee making "a grown adult their 6 a.m. milkshake" is making the rounds. Although the original TikTok video has been deleted by the original poster, Twitter user @michaelcarrotu posted a screenshot, which was retweeted nearly 37,000 times.
Commentors have had plenty of strong opinions about the video, saying, "If you're just going to complain about people ordering beverages maybe you should work at a store that's 98% beverages?" Another Twitter user said 6 a.m. milkshakes sound like self-care. Whatever the employee's intent, they may have faced consequences for posting the now-viral video. On Sunday, Reddit user trainkeptarollin published a post titled "Someone I know was just fired for posting on TikTok" to the r/Starbucks subreddit.
This goes to show that employees using social media can bring rewards, but also risks. Have a plan for responding to both the good and the bad.
Jury awards Kobe Bryant's widow $16 million
On Wednesday, a federal jury awarded Vanessa Bryant and co-plaintiff Christopher Chester $16 million and $15 million, respectively, for a total of $31 million. The nine jurors unanimously agreed that Los Angeles County Sheriff and Fire Departments invaded the privacy of Bryant and Chester and brought by snapping and sharing grisly photos of the helicopter crash that claimed the lives of their loved ones. 
In January 2020, Bryant lost her husband, basketball player Kobe Bryant, and daughter Gianna in a helicopter crash that also killed five others, including Chester's wife and daughter. In the first few hours after the crash, Bryant alleged in her lawsuit, first responders were allowed to take unnecessary close-up photos. One witness, a former bartender, told the jury that his friend, a deputy trainee, offered to show him a photo of the basketball star's remains two days after the crash. 
Why this matters: In addition to the training failure, there was a significant public relations failure: Bryant did not receive an apology from the sheriff's department until the police chief was on the stand. An apology can go a long way, but the place to deliver it isn't years later from the witness stand. If you know you've made a mistake — and the sheriff's office already had admitted it had — own up to it sincerely as soon as possible.
MEASURED THOUGHTS
Major news brands need to fight harder for Gen Z's attention. Morning Consult research found that Gen Z-ers are less likely than older generations to be aware of or have favorable views toward major news brands. Among generational groups, Gen Z adults were the most likely to say they have never heard of almost any of the news brands surveyed, save for Vox and The Atlantic. The difference in awareness is particularly high for The Associated Press, Bloomberg and The New Yorker. For example, only 17% of all U.S. adults said they had never heard of The Associated Press, compared to 43% of Gen Z adults.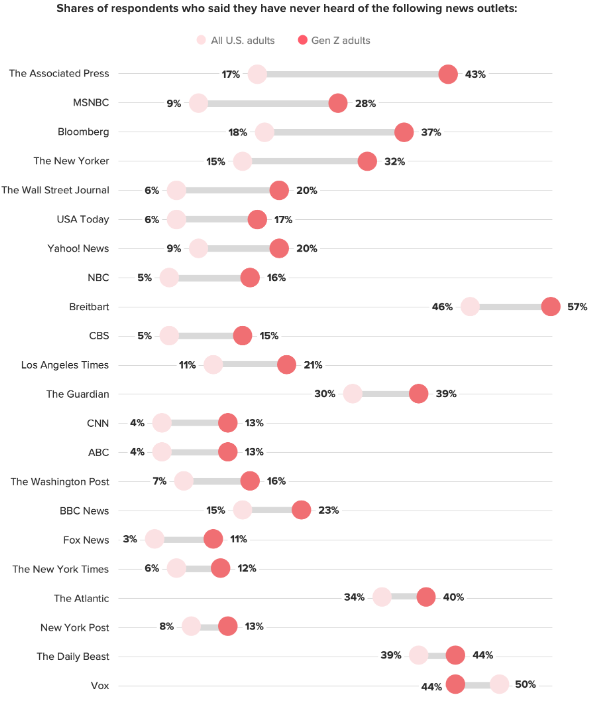 While Gen Z's awareness of established news brands seems surprising at first, that generation is more likely to use social media than newspapers or online-only outlets for news. There's an opportunity for brands to win over younger consumers by ramping up their content distribution on channels like YouTube, which 75% of Gen Z adults use every day. 
Doritos launches multi-platform scavenger hunt for triangles
Forget stars. Doritos wants everyone to see triangles. The iconic chip brand is hosting Triangle Tracker, a Snapchat AR lens that converts real-world triangles into Doritos. According to a press release from Frito-Lay North America, fans who use the Triangle Tracker lens have the opportunity to unlock exclusive experiences and rewards, including a $250,000 grand prize. The promotional campaign also includes weekly TikTok challenges where people who find "the coolest and most creative triangles in the world" can win $15,000. The first challenge kicked off Wednesday, when Doritos took over three triangular buildings: West 57th Street in New York City, Bass Pro Shop in Memphis and 101 Marietta in Atlanta. Fans are encouraged to take selfies with the buildings and post them to TikTok for the chance to win $15,000. The triangle madness doesn't stop there, though. The brand also launched a custom Doritos Triangle Island in Fortnite and partnered with StreamElements to develop an AI TriangleBot that allows streamers to replace triangles in all their favorite games with Doritos chips. 
Why this matters: Doritos is taking a simple concept — the shape of its chips — and turning it into a complex scavenger hunt encompassing multiple channels. By bridging the physical-digital gap and providing incentives, the campaign provides consumers with an experience. Consumers don't just want to see brands; they want to interact with them.
Dawn Olsen is a writer who went to an out-of-state engineering school (Purdue University) to get an English degree. She has lived in Indianapolis for 10 years and spends far too much time on Twitter. In fact, she's probably thinking about Twitter right now.
COMMENT