From Port Authority to pajamas: 3 tips for starting a PR career during COVID-19
One NYC-based pro shares her journey with a few lessons for others getting their start in the industry during this extraordinary time.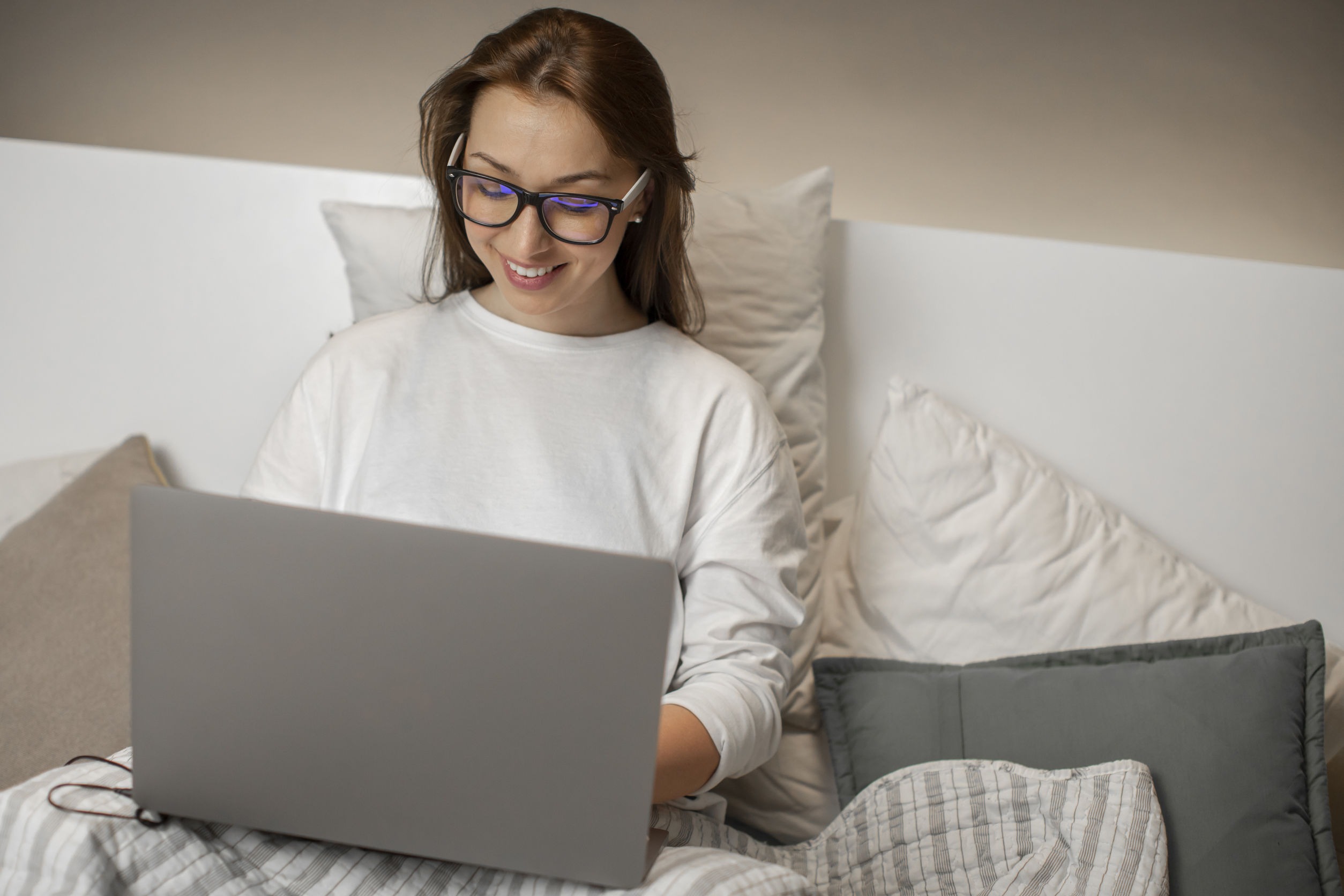 I've always envisioned myself working in New York City.
Despite my grueling two-hour commute, that energy pulsed through me whenever I stepped out of Port Authority and headed toward the Flatiron Building. However, as the country went into lockdown, I instantly went from mid-afternoon coffee breaks at Eataly and walks in Madison Square Park to Teams chats and virtual happy hours. Remote work wasn't part of my vision for my first job out of college, but it quickly became my reality. Fortunately, my company's nimble nature allowed me to pivot—and my high aspirations and expectations for my first job have pivoted as well.
Here is what I've learned, with some tips for young communications professionals just starting their career during a global pandemic:
1. Don't be afraid to speak up – even in a (conference or chat) room full of senior leaders. 
Being relatively shy by nature, I was inclined to observe more than participate. Fortunately, that was not an option at Goodfuse.
During my second week on the team, just a few months before the pandemic, I was invited to join a brainstorm with SVPs, team leads, and our CEO. Positive it was a mistake, but too shy to ask, I sheepishly joined the meeting. When no one questioned my presence, I knew this was not an error. Then, in front of everyone, our CEO asked for my opinion. That was the moment I felt like I belonged.  It became clear to me that regardless of your experience level, your team wants to hear what you have to offer.
So, speak up! You never know if your idea could be the next campaign.
2. Nurture your work relationships as you would your friendships.
My first big launch, when we were still in the office, set the tone for me. Colleagues from other teams were constantly popping into the conference room to see if they could do a coffee or food run for us. This was the moment that I realized we were a family – caring about one another and keeping each other sane under hectic deadlines.
That said, only five months into my first corporate job, I was swapping my new work wardrobe with pajamas and trading conference rooms for Microsoft Teams video chats. If I wanted to keep even a sliver of the office comradery, I had to nurture my existing relationships.
For me, video chats with my colleagues throughout the day helped me stay connected and collaborate on tasks. Scheduling happy hours once a week also kept me sane and provided a balance of work and play that I was missing being at home. Even though we weren't physically in the same place, that caring, nurturing spirit couldn't be shaken by a pandemic.
3. Fight the lack of face-to-face communication from remote work by overcommunicating with your team.
I was just getting used to workplace protocols when, suddenly, I could no longer pop my head in between cubicles or glide my chair over to another desk when I had questions (and I had many).
The switch to remote communications forced me to learn quickly and taught me how to overcommunicate. Don't be afraid to reach out as much as you need because the constant communication between your team is critical for remote work to run smoothly. My entire team made the transition more manageable by welcoming and encouraging my frequent calls to not only give me an answer but also a thorough explanation and some of that personal connection I missed from being in the office.
Though most of my time here at Goodfuse has been remote, I've learned to be nimble, flexible and roll with the punches. The most valuable takeaways and advice came from the encouraging and inspiring people I get to call my co-workers.
In a year, they've taught me to:
Never stop learning. Regardless of age or title, there is always new knowledge to acquire.
Be nimble and clever in the face of adversity and uncertainty. You know, like a global pandemic.
As human beings, our greatest power comes from our ability to connect and relate to one another. Channel that into your work and it will be transcendent.
Surround yourself with people that want to see you thrive and offer you opportunities to grow.
Emily Czenszak is an assistant account executive at Goodfuse Communications.
COMMENT