Future of Communications will take over Austin: Test your knowledge now
Test your knowledge of this city before Communications Week kicks off!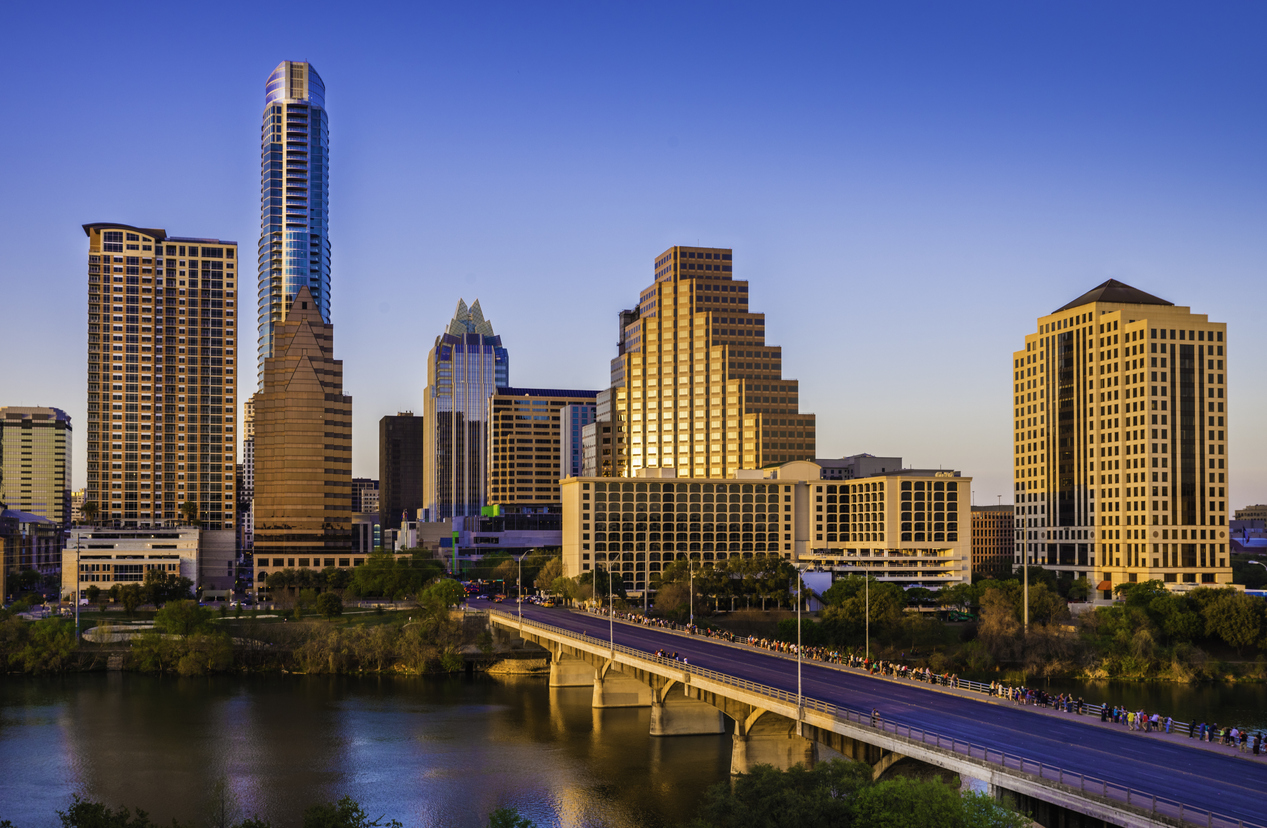 It's almost time to kick off Ragan's Future of Communications Conference, which is on tap in Austin Nov. 6-8.
The state's capital, described as the "City of the Violet Crown," has a fascinating, rich culture.
The diverse city is the ultimate travel destination for BBQ lovers, historians and music aficionados.
A big draw in Austin is the popular annual South by Southwest (SXSW) Festival, which brings tech, music, education, culture and film to the forefront.
In addition to its rich present, Austin is a growing tech hub focused on looking ahead – which is why it was the perfect host for a conference that's all about the future.
Technology accounts for 10% of jobs in the city, according to data from Cushman & Wakefield. The city has a burgeoning "clean-tech scene" where companies are hyper-focused on bettering the environment and lessening climate issues.
According to Insider, Austin is the place to be for some startups because "the city's thriving culture also makes it a magnet for tech workers."
Some companies like Hyliion, which sells electrified powertrains for commercial vehicles, and Incenergy, an energy management software company, are making their names well-known 'round Austin.
Other mainstream tech companies with ties to Austin include Apple, Facebook and Dell, as well as being home to the headquarters of Whole Foods and Tesla.
Austin is booming population-wise too and is the 10th most populous city in the country with about 975,000 residents.
Here are three fun trivia questions about the history of Austin to get you thinking and testing your knowledge ahead of your trip.
You'll find the answers at the bottom. No peeking!
Who came up with the "Keep Austin Weird" slogan?

Longtime Austin Mayor Kirk Watson
Actor and Austin native Ethan Hawke
Red Wassenich, former Austin Community College librarian
What was Austin's name when it was founded in 1839

Waterloo
Augustus
Republica
Whole Foods originally opened in Austin in what year?

1965
1980
1999
There is still time to register for Future of Communications Conference! Get your tickets today. While advancing your comms skills at the conference, enjoy the sights, sounds and tastes of Austin.
Correct Answers:
Sherri Kolade is a writer and conference producer at Ragan Communications. She enjoys watching old films, reading and building an authentically curated life. Follow her on LinkedIn. Have a great PR/comms speaker in mind for one of Ragan's events? Email her at sherrik@ragan.com.
COMMENT
One Response to "Future of Communications will take over Austin: Test your knowledge now"
Anonymous

says:

Scored 100. Woo Whoo!