Gen Z prefers TikTok over Google, how brands build influencer strategy, and the rise of BeReal
Plus: Sesame Street character faces backlash after passing over two Black children at a parade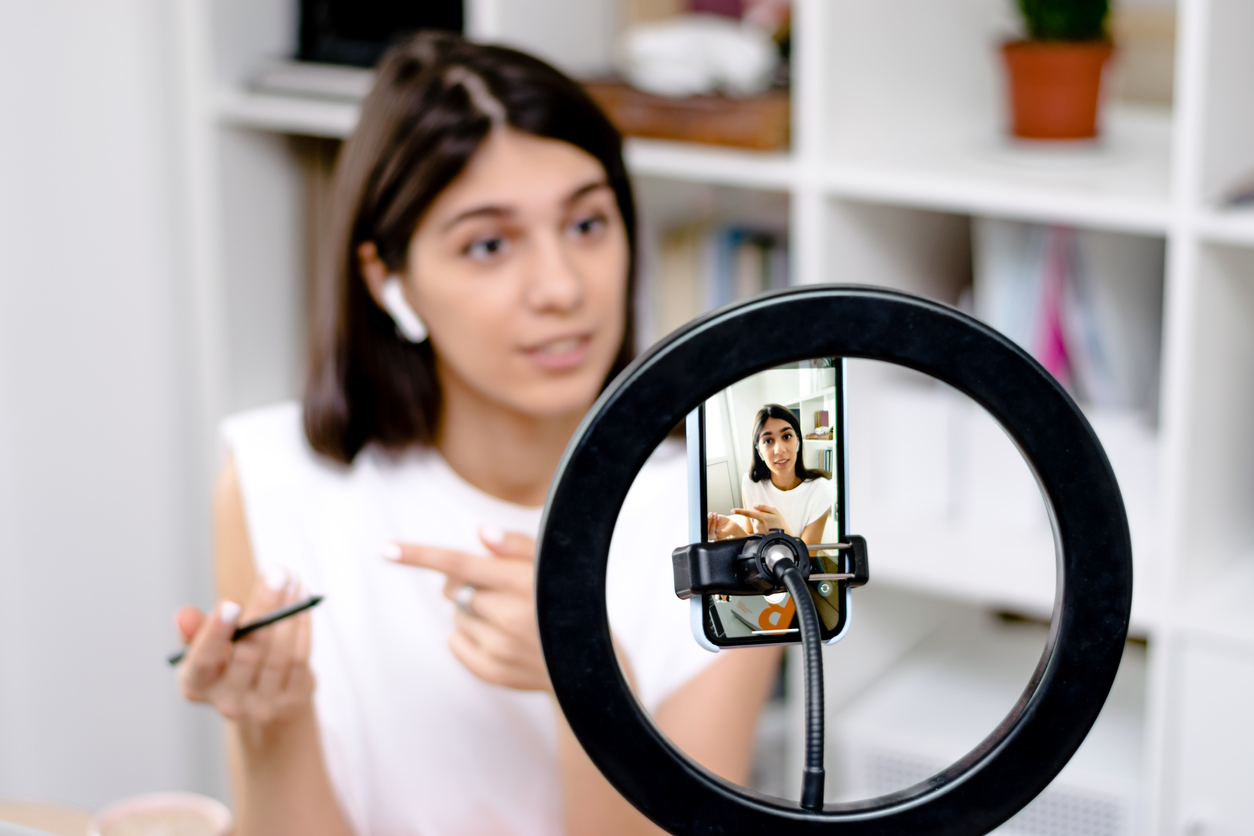 Everything's not A-OK on Sesame Street. Sesame Place Philadelphia has been accused of racism after an Instagram video of a Sesame Street character seemingly snubbing two young Black girls was posted. The video shows the two girls waiting alongside a parade, with arms outstretched, to greet Rosita, one of the program's characters. After giving out high-fives to other parade attendees, the person in the Rosita suit waves off the children and keeps on walking.
Backlash followed, and Sesame Place released a statement on their own Instagram account. 
"Our brand, our park and our employees stand for inclusivity and equality in all forms. That is what Sesame Place is all about and we do not tolerate any behaviors in our parks that are contrary to that commitment." 
Sesame Place went on to say that the person portraying Rosita did not direct the "no" hand gestures to any specific person. "The Rosita performer did not intentionally ignore the girls and is devastated about the misunderstanding," they said. The organization also said they had spoken to the family and invited them to a personal meet-and-greet. Some say it wasn't enough, however, and even singer Kelly Rowland said the damage was already done.
Sesame Place posted a more official apology on Monday, and said employees will receive more training to provide better guest experiences in the future. 
Incidents like this are a good reminder that it's OK, and expected, for companies to apologize for missteps. Sometimes, damage control and crisis management involves admitting something happened, apologizing and taking actions to ensure it doesn't happen again. 
Here are today's other top stories:
Almost half of Gen Z is using social media in place of Google
Google holds the trophy for leading search engine, but TikTok and Instagram may be coming for its spot. According to internal data shared by Prabhakar Raghavan, a senior vice president at Google, 40% of Gen Zers prefer to find information on social media. ​​
TikTok is my Google..

It's how I search for product recommendations, how to do things, where to go, even apartment tours!

TikTok is slowly changing into Google especially with their update that is coming soon.

I'm excited to see how this helps and benefits creators + brands.

— Chelsea // UGC CREATOR ✨ (@ChelseaUGC) July 16, 2022
From life hacks and deep dives on little-known facts, to makeup tutorials and vacation planning advice, TikTok has a sense of ease when it comes to searching for videos. It's the fastest-growing social media platform, and its popularity inspired Instagram and Snapshot to create its own video content via Reels and Spotlight. 
Some worry about Gen Z getting their information from social media before checking other sources. Google, however, plans to step up its game. They plan to incorporate more visually oriented content, including "scene exploration." The feature will allow a user to point their camera at nearby objects, for which Google will provide insights.
Raghavan explained further: 
"We all keep learning, over and over again, that new internet users don't have the expectations and the mindset that we have become accustomed to. The journey begins in different forms than before, in visually rich forms. Younger people don't come with preset expectations. The queries they ask are completely different."
Why this matters: Unless Google switches things up, TikTok will likely surpass it as the most-used search engine. Expect to see more visually rich search engine tools in the future, including Google's "scene exploration" feature. As time goes on, more and more companies are going to find ways to encourage people to interact with their environment both physically and digitally.
MEASURED THOUGHTS
There's a lot of content creators out there — 50 million, in fact. To find out how brands build their creator strategies, Sprout Social surveyed more than 500 U.S. marketers. They found that more than 60% of marketers' partner with content creators to generate more engagement and reach new audiences.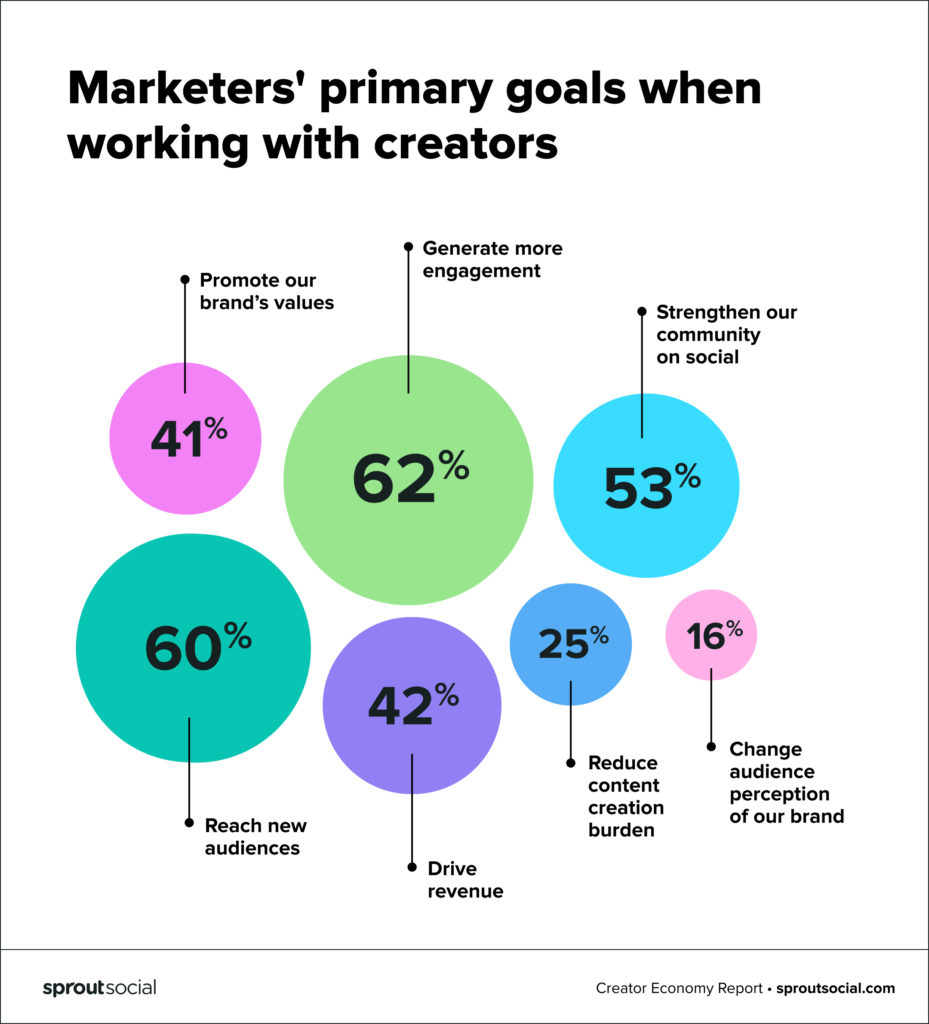 Even though there are different types of content, brands are always looking for the same thing: authenticity. In a projected trends report from Sprout Social, marketers and consumers said the two most important qualifications for content creators is one, their experience with their product, and two, their authenticity. It's no surprise, then, that educational content, testimonials and unboxing videos take the top spots in the types of content that creators post.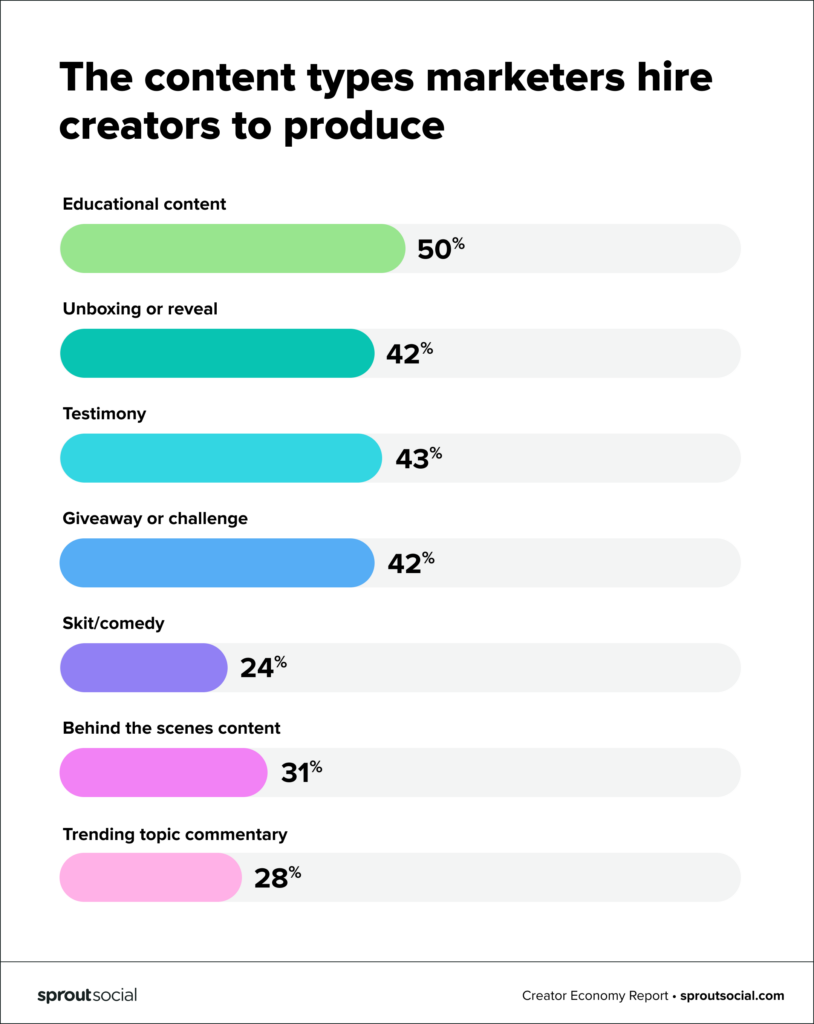 French photo app BeReal moves into U.S. market
BeReal, a French photo app best described as a stripped-down version of Instagram, is having a moment. As the name suggests, it's trying to create a more authentic (there's that word again) social media experience. Each day, at a different time, users receive a push notification that encourages them to share what they're doing at that exact moment. No edits, no filters, no ads, no algorithms. No likes or shares, either. Just you and your phone and your life at that moment.
Online reviews have been mixed. One review described BeReal as a "callback to when the internet was still messy — and fun." Another review said it wasn't worth the hype. Regardless, the app is a hit. It's currently the most-downloaded free app in Apple's U.S. App Store.
Why this matters: Like TikTok, BeReal is a hit with younger generations. It's not so much a platform for performance as it is a gathering place for friends. As BeReal says, it's a "new and unique way to discover who your friends really are in their daily life." Unlike TikTok and Instagram and other social platforms, however, BeReal won't make you famous. In fact, it says so in the app's description.
Dawn Olsen is a writer who went to an out-of-state engineering school (Purdue University) to get an English degree. She has lived in Indianapolis for 10 years and spends far too much time on Twitter. In fact, she's probably thinking about Twitter right now.
COMMENT