The Daily Scoop: General Motors navigates safety issues with 20 million air bags
Plus: American Airlines delays apology for false child trafficking accusations, ADL resumes advertising on X.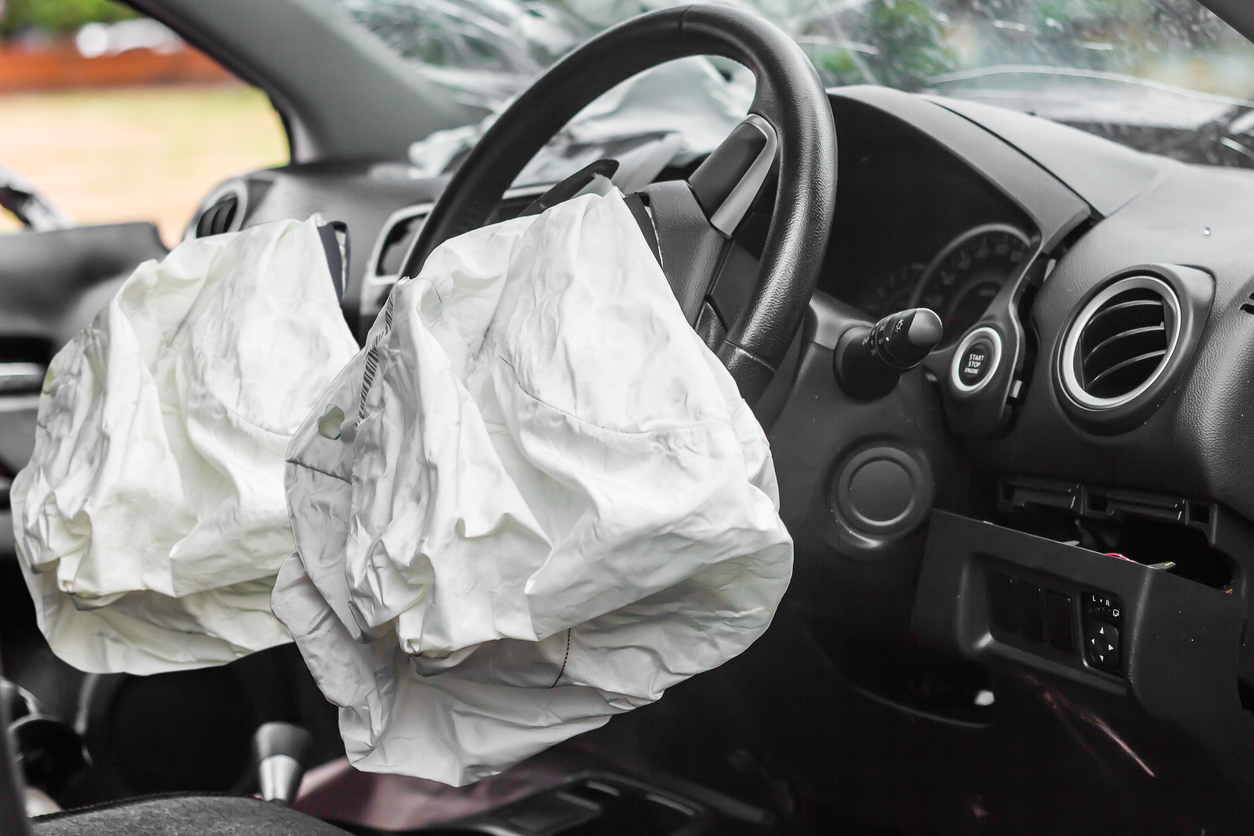 General Motors is dealing with almost 20 million vehicles with air-bag inflators that the National Highway Traffic Safety Administration says should be recalled because they could hurt or kill drivers, The Wall Street Journal reported.
The air-bag inflators have burst during crashes and flung metal shrapnel into people's bodies; two people died and a handful were hurt, according to the WSJ.
"This will happen again," NHTSA investigator Sharon Yukevich said during a public hearing Thursday, WSJ reported. "A recall of the entire subject population will address this risk."
GM isn't OK'ing the potential massive recall but said it will continue to be vigilant about the air-bag parts manufacturing problems by creating solutions for already-recalled air-bag pieces, WSJ reported. Drivers can continue to drive impacted vehicles and GM will ship replacement parts.
NHTSA estimates that one out of every 370,000 air-bag inflators will cause future issues, WSJ reports.
GM has already done field tests to prove that the air-bag issues are not common, per WSJ.
"(GM is) among the most exposed in a push by U.S. auto-safety regulators to recall 52 million air-bag inflators designed by Tennessee-based auto supplier ARC Automotive," per WSJ.
NHTSA will announce its formal recall decision later.
Why it matters:
GM downplaying the issue on the matter is butting up against NHTSA's desire for more aggressive recall measures. This leaves impacted customers wondering if they should be worried when driving.
Center for Auto Safety Executive Director Michael Brooks told the Associated Press that GM and NHTSA left drivers to worry and be "in the dark" instead of giving clear answers.
GM already has a thorough plan of action to help affected vehicle owners with Takata air bags. Their comms play up the brand's safety commitments and emphasize priorities about helping customers. GM breaks down what drivers should do with their own vehicles letting them know about free repairs and next solutions.
The company also thoroughly details its safety recalls and step-by-step processes for already recalled vehicles.
Let your comms and actions cut through additional noise, especially when your brand faces a crisis. Don't overblow, downplay things or leave your audience wondering what's next.
Even if there are unknowns right now, say that. Customers want to feel safe and confident with your product. Continue to remind your stakeholders how you're doing that and make them feel prioritized and protected with comms to back it up.
Editor's Top Picks:
The Anti-Defamation League will advertise with X after Elon Musk threatened to sue the organization. ADL CEO Jonathan Greenblatt stated on Wednesday that ADL will advertise on X to "bring our important message on fighting hate to X and its users," CNN reported. Musk thanked ADL for clarifying that it supports advertising on X.
Black musician David Ryan Harris was stopped, along with his biracial children, by American Airlines employees falsely suspected Harris of child trafficking. A flight attendant asked his shy 7-year-old son for his name. Harris prompted him to respond, which set off the flight attendant's alarm bells. Afterward, Harris and his children met with an airline employee and police officers. Harris posted on Instagram about the airline not apologizing for their error. Subsequently, AA apologized upon being called out. When you make a mistake, own up to it immediately. Don't wait for the issue to be dragged out on social media or in the news.
Taylor Swift mania is trickling down to Kansas City Chiefs tight end Travis Kelce's mom, Donna Kelce. She is getting in on the branding fun by partnering with KIND to promote limited-edition Donna's Purse Snacks. Kelce also linked up with State Farm in a viral marketing stunt by sitting next to the Jake from State Farm character during a recent NFL game. Trends have ripple effects. Strike while the iron is hot and make brand waves and create spinoffs that keep people talking and associating your brand with what's popular.
Sherri Kolade is a writer at PR Daily. When she is not with her family, she enjoys watching old films, reading and building an authentically curated life. This includes, more than occasionally, finding something deliciously fried. Follow her on LinkedIn. Have a great PR story idea? Email her at sherrik@ragan.com.
COMMENT