Golden Globes attempt a comeback, TikToker rescues small restaurants and more
Plus: Negative reviews are on the rise.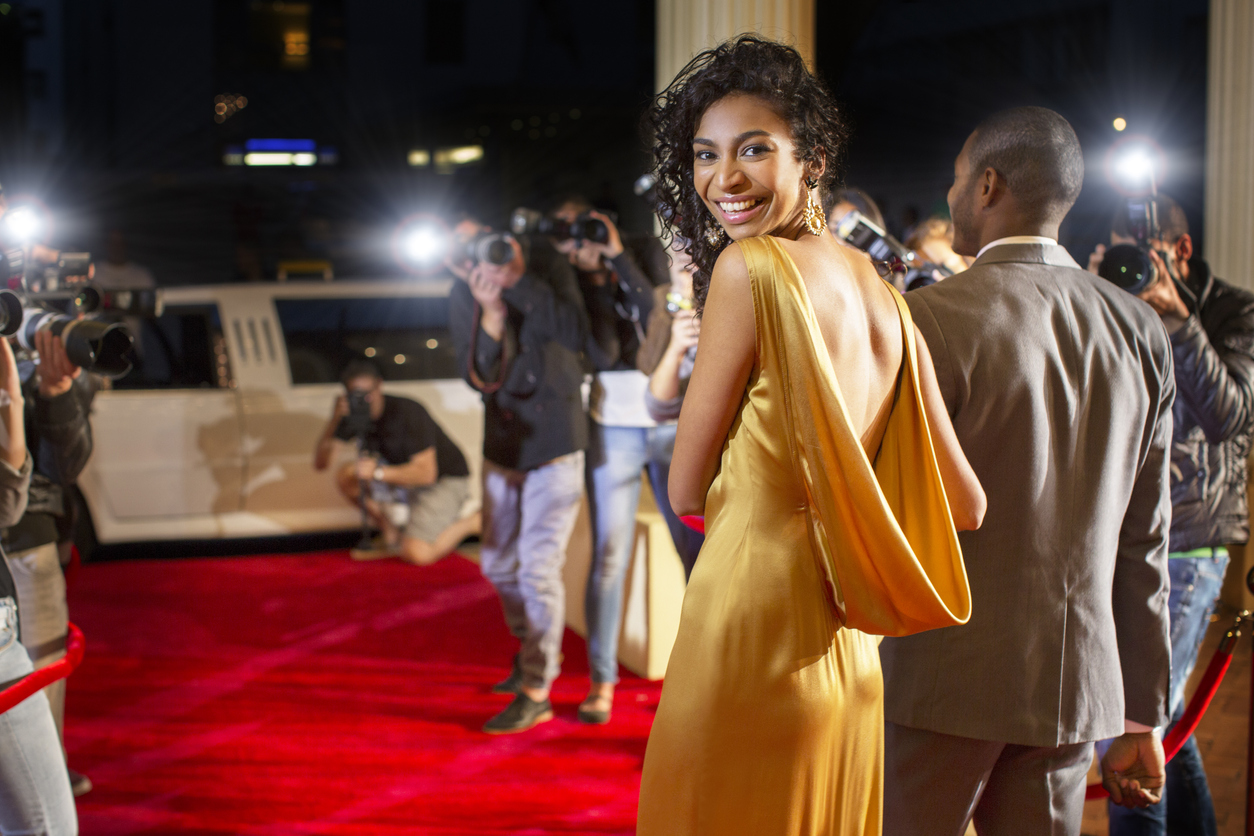 The Golden Globes has survived several years of scandal to return with an in-person awards show Tuesday night.
Last year, NBC refused to air the awards show at all, saying the Hollywood Foreign Press Association (HFPA)  that puts on the shindig needed to make "meaningful reform," as the New York Times reports.
In 2021, an LA Times report deeply wounded the organization after it revealed ethical lapses as well as the fact that of its 87 members at the time, none were Black. Concerns over pay-to-play award nominations were also raised after the middling "Emily in Paris" received several nominations … after it flew HFPA members to Paris for a luxury set tour.
Many segments of Hollywood turned its back on the association and awards until reforms were made. Major studios, including Netflix, Amazon and Warner Brothers, all shunned the organization. Hollywood publicists said they would not recommend their clients engage with their journalist members until changes happened. Tom Cruise even gave back his awards.
Here's how the press association tackled the crisis, according to the New York Times:
In the two years since, it has recruited new members, overhauled eligibility rules and enacted a stricter code of conduct. All existing members — some of whom have had their journalistic credentials questioned over the years — needed to reapply. The 96-member group now has six Black members — up from zero in 2021 — and has added 103 nonmember voters, a dozen or so of whom are Black.
Todd Boehly, the interim chief executive, has moved to end the association's tax-exempt status and turn it into a for-profit company with a philanthropic arm. (He has been awaiting final governmental approval for that plan, after which he is expected to disband the H.F.P.A.)
And that seems to have worked. They got their TV slot back (albeit on Tuesday night rather than the usual Sunday, due to football) and hot stars like Billy Porter and Natasha Lyonne are among the list of presenters.
Why it matters: The HFPA and the Golden Globes both seemed dead a year ago. But they've managed to claw themselves back with moves designed to appeal to their real audience: Hollywood stars. How the show performs remains to be seen — ratings for many awards programs have nosedived in recent years — but the fact that it's airing at all can only be seen as a PR triumph.
TikTok reviewer is saving family-owned restaurants
Former MMA fighter Keith Lee is a TikTok sensation. His honest, heartfelt reviews of everything from Wendy's potatoes to Las Vegas fine dining have earned him millions upon millions of views. A positive review from him — rated on a scale of 1-10, of course — is enough to fill even the emptiest dining room in his hometown of Vegas.
His 8 million followers have led some embattled restaurants to reach out directly to the star for reviews. In the case of Frankensons Pizzeria, the owner told Lee he was having trouble staying open for their full hours due to lack of funds.
But after Lee's rave review received more than 6 million views, that likely won't be a problem for a while.
Dexerto reported that the pizzeria in fact had to close again — but this time due to overwhelming demand.
Why it matters: Lee's earnest demeanor and clear love for small business owners has made him a TikTok staple. He noted he did not charge Frankensons for his review — and he pays for his own food. However, he does accept some payment from larger companies, making him a fascinating blend of journalist and influencer with a Robin Hood-style ethos. Keep an eye on influencers like Lee, who demonstrate the power of having a camera-ready personality fused with a sense of purpose and actual journalistic skills.
Negative reviews rise amid cost-of-living crisis, study says
A new study from Trustpilot says negative online reviews increased 3% since April 2022. In addition, there was a 4% decrease in positive reviews, revealing an overall less cheerful attitude among consumers. Major complaints included mistakes and general problems dealing with businesses.
The report ties the overall woes to broader market conditions, "suggesting some businesses could be finding it hard to maintain good levels of service as they face difficult trading conditions brought on by supply chain issues, energy costs, inflation and rising interest rates."
Why it matters: Times are tough and everyone is stressed and doing the best they can with strained resources. Make sure you're monitoring reviews and responding — positive and negative. Take the opportunities to make things right and let future customers see your commitment.
Everyone makes mistakes. It's how we respond to them that matters.
Skepticism over the future of work in the metaverse
Despite what Mark Zuckerberg wants, there is plenty of skepticism that we'll be logging into work with a VR headset any time soon.
Even leaders who work directly in the metaverse in other capacities are highly skeptical about translating a traditional office to a fully virtual 3D version.
"Why would we want an office in the metaverse that looks like our real office?" Herman Narula, the chief executive of Improbable, a firm that makes the software to build metaverse lands, told the BBC. "The whole point of creative spaces in new realities is to expand our experiences, not to simply replicate what we've already had in the real world."
And in addition to the question of "who really wants this?" are deeper questions of privacy.
"Imagine something innocuous like a water-cooler conversation in an office," Alex Rice, the co-founder of online security company HackerOne, said to the BBC. "Imagine that it's happening in a fully-monitored metaverse environment – that is certainly going to have life-changing consequences.
"People could be fired outright for saying something they think is in a private, informal conversation with a colleague that is now subject to mass corporate surveillance."
And finally, the technology just isn't there yet either, with expensive and headache-inducing headsets.
Why it matters: Meta — and other metaverse companies — need to build the case for why a truly virtualized office is desirable. Right now, even experts in the field are left scratching their heads. Perhaps better technology will answer the question in the future, but before you dive headlong into this technology, make sure you understand both the need for these tools and the potential drawbacks.
Allison Carter is executive editor of PR Daily. Follow her on Twitter or LinkedIn.
COMMENT