Big changes are coming to Google Analytics. Here's what to do now.
The change goes into effect in 2023, but don't wait.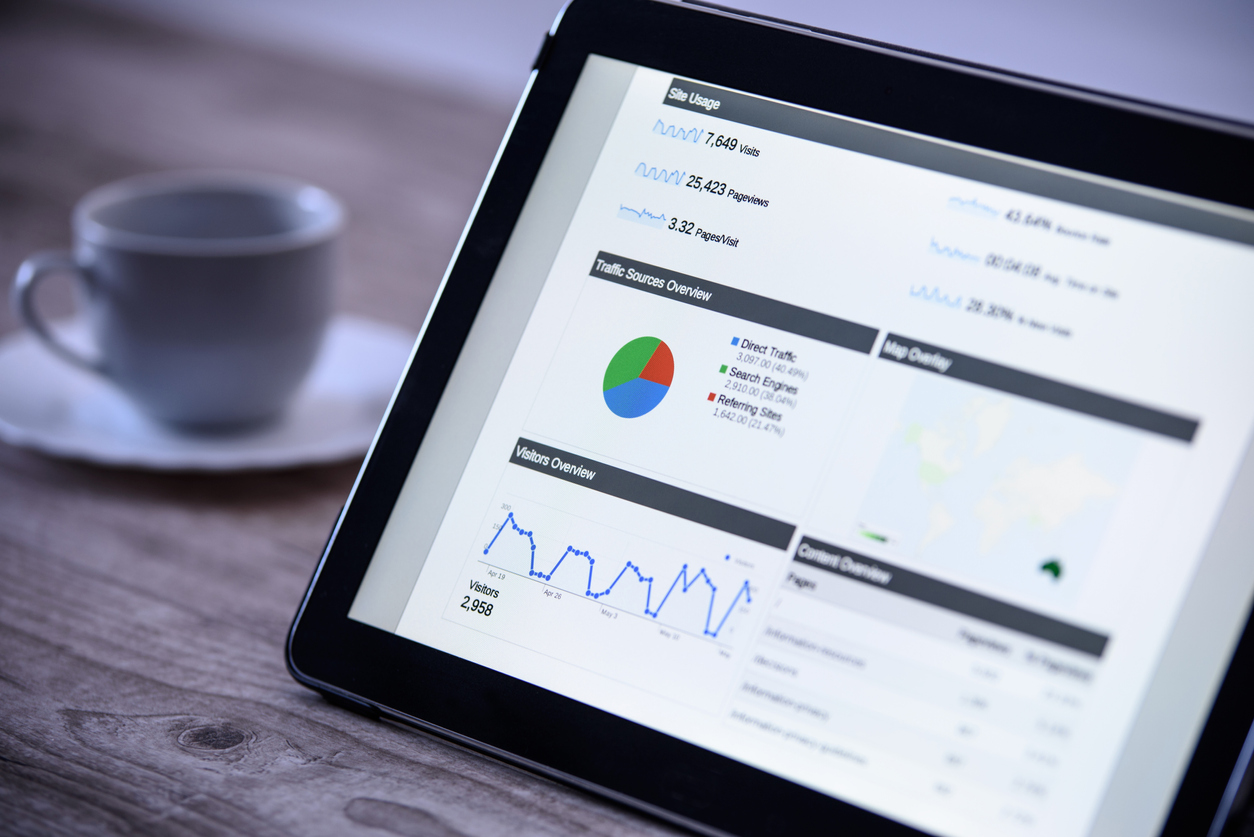 Google Analytics will officially transition to GA4 on July 1, 2023. This announcement signifies a monumental shift for marketers, as analytics are the foundation of how we measure and analyze our progress. You might think you have time, but it's important to start the process now as it is not as simple as just turning on a switch. Here is what you need to know.
What's the difference between GA4 and the current Universal Analytics platform?
GA4 incorporates privacy-first tracking, AI predictive data, and machine learning to understand user behavior via an event-based operating model.
GA4 looks to provide a cross-channel view of the customer lifecycle and focuses on active users vs. the total number of users in the current Universal Analytics platform.
Combining web and app data in the same property, GA4 uses machine learning to improve and simplify insight discovery, whereas UA is very limited in automation.
There will be fewer standard reports in the new GA4 model, making it easier to create custom, ad-hoc reports.
All actions by customers are recorded as conversions (events) in GA4, not just transactions and goals.
GA4 does not rely on cookies and instead leverages machine learning to fill data gaps as Google continues to increase its data privacy regulations.
Google simplified its reporting interface to enable marketers to spot key trends and irregularities in data.
GA4's event-based analytics model and cross-device reporting, create a single user journey from the data, which helps optimize websites and online experiences.
Rather than focusing solely on page views, GA4 tracks all customer events as important data streams in the customer journey.
Machine learning allows GA4 to fill in gaps in consumer behavior to predict future transactions and revenue, which can help advertisers understand which consumers to target.
GA4 is the solution for how marketers can leverage data in a new way as we enter a privacy-focused online world. Without cookies and behavioral & conversion modeling, marketers can use web and app data to focus more closely on the user journey from the initial visit to conversion.
The new update enables innovative tracking without invading the privacy of consumers. Assisting you to steer your campaign in the right direction by providing marketers with the peace of mind to focus on the data that matters is aided by helpful insights and forecasts.
You must complete a few handoff tasks prior to your transition. Many marketers are aware that Google keeps data for 26 months. Consequently, it is imperative that you save your historical data. I recommend retaining all data from 2021 for future reporting purposes following the transition. After compiling all data, you are ready for your shift.
What you need to do to start the transition
Login to your Google Analytics Account.
Click Admin, the gear icon on the bottom left navigation.
Confirm that your desired account is selected.
Confirm the desired property is selected.
Click GA4 Setup Assistant, the first option in the Property column.
The GA4 update may be intimidating to some, but the key is to start preparing and educating yourself as soon as possible. Your future campaigns will be more successful if you start the set-up now so you can see what is and isn't in GA4. As we move into a space where user privacy is a primary concern, GA4 provides the analytical solution we need, but only if you get the set-up process right.
Marji Sherman is vice president of digital at Cognito. 
COMMENT