How to get great story ideas from Google Trends
Use this resource to boost your content.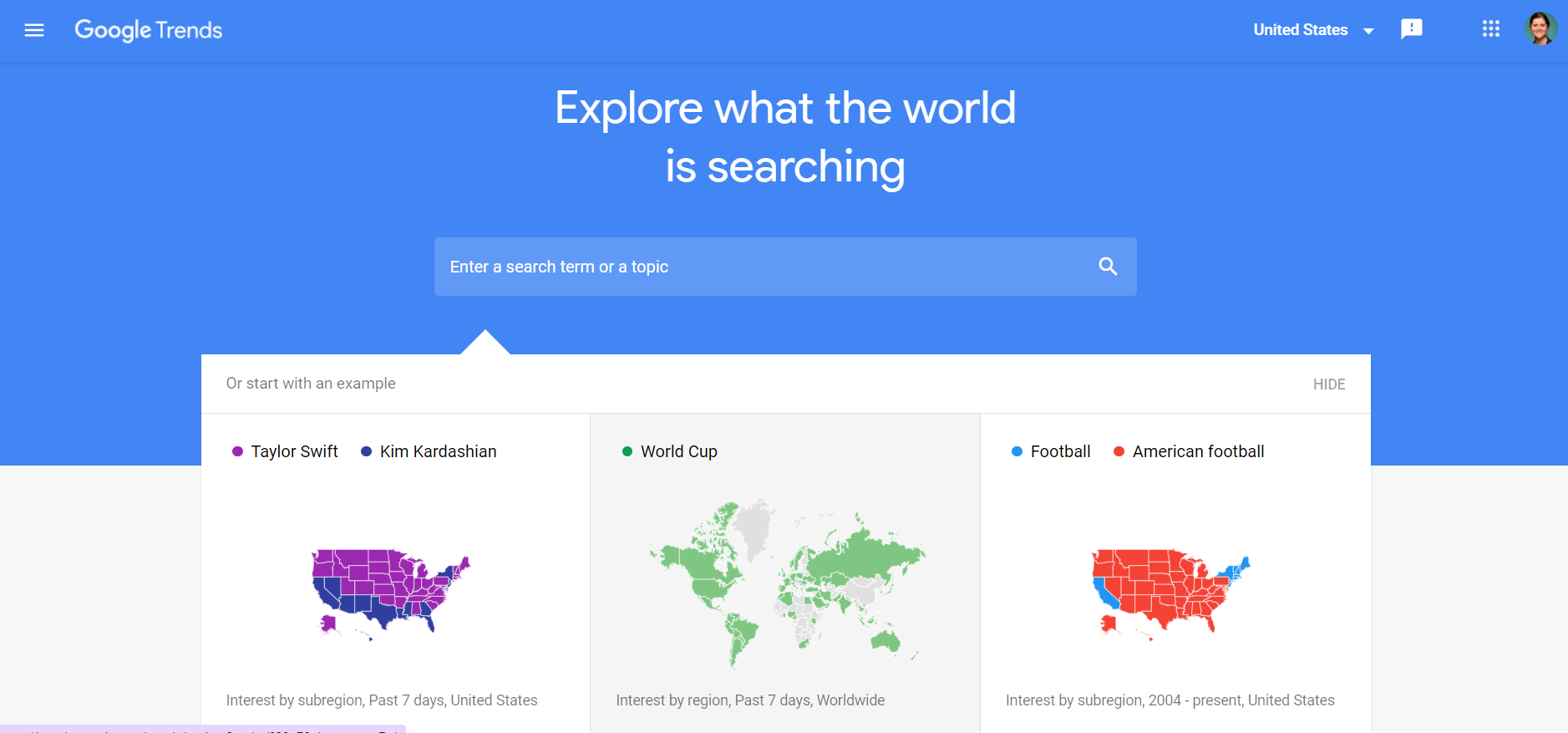 Google offers  anyone direct insight into what other people are searching.
This is both more — and less — creepy than it sounds.
Now, we as the public can't see who specifically is searching for something. We can't connect it to IP addresses or individuals. This is good.
But with Google Trends we can see what groups of people are wondering around any given topic. This includes which words they use and what questions they have, vital bits of data that will help you better understand your audience — and how to create content that speaks to them.
Here are a few tips and tricks for tapping into the power of Google Trends to fuel your writing.
How do I use Google Trends?
Google Trends is a free utility that shows what people are searching for. It's easy to geolocate and narrow down search trends to various countries or even states.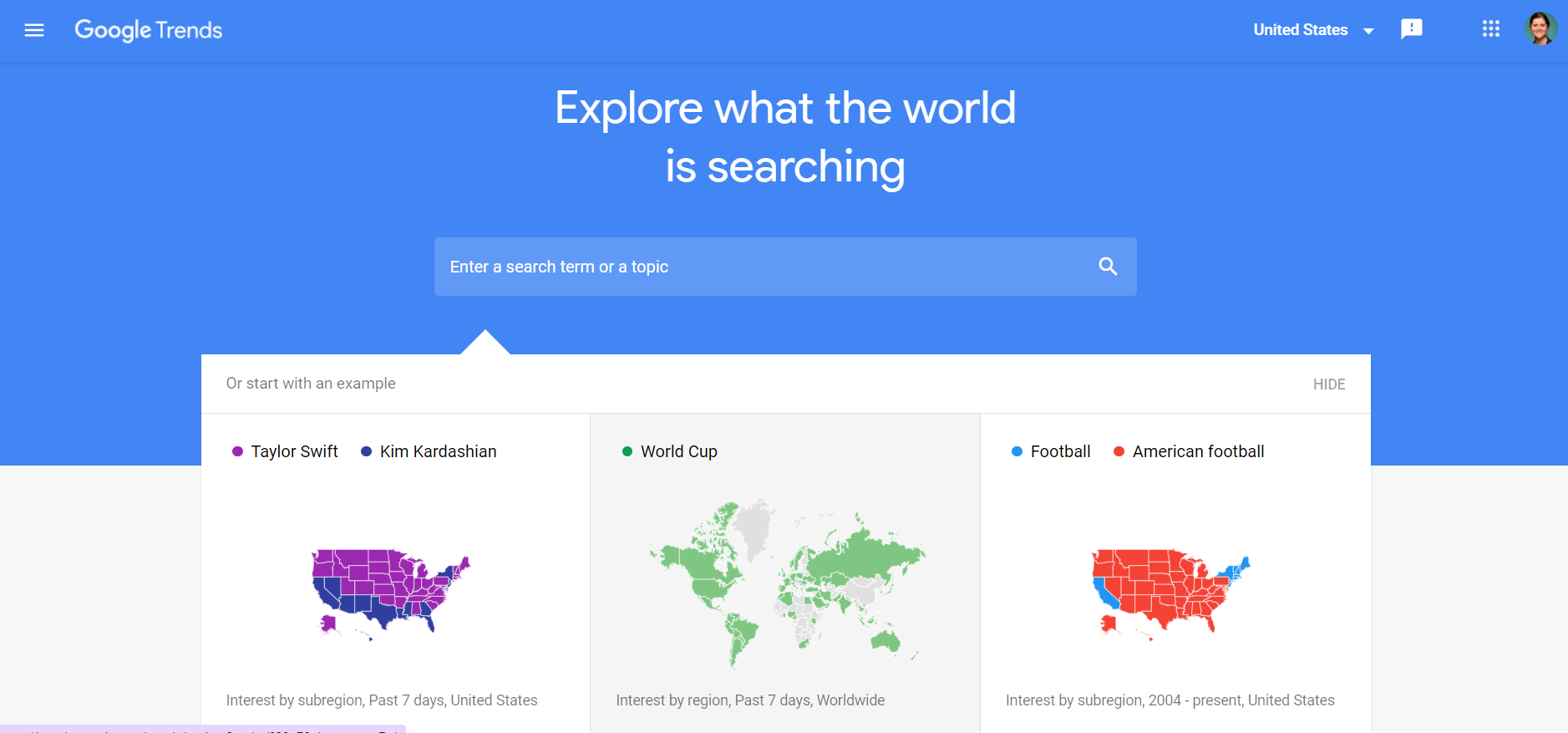 Google offers trend roundups on a variety of topics. As of this writing, they're offering data on the late Queen Elizabeth II and the WNBA playoffs along withlists of trends by geographic location. These are useful tools for getting a broad overview on what people care about right now. But the biggest tool is your own searches.
Since it's currently National Hispanic Heritage Month, let's try that.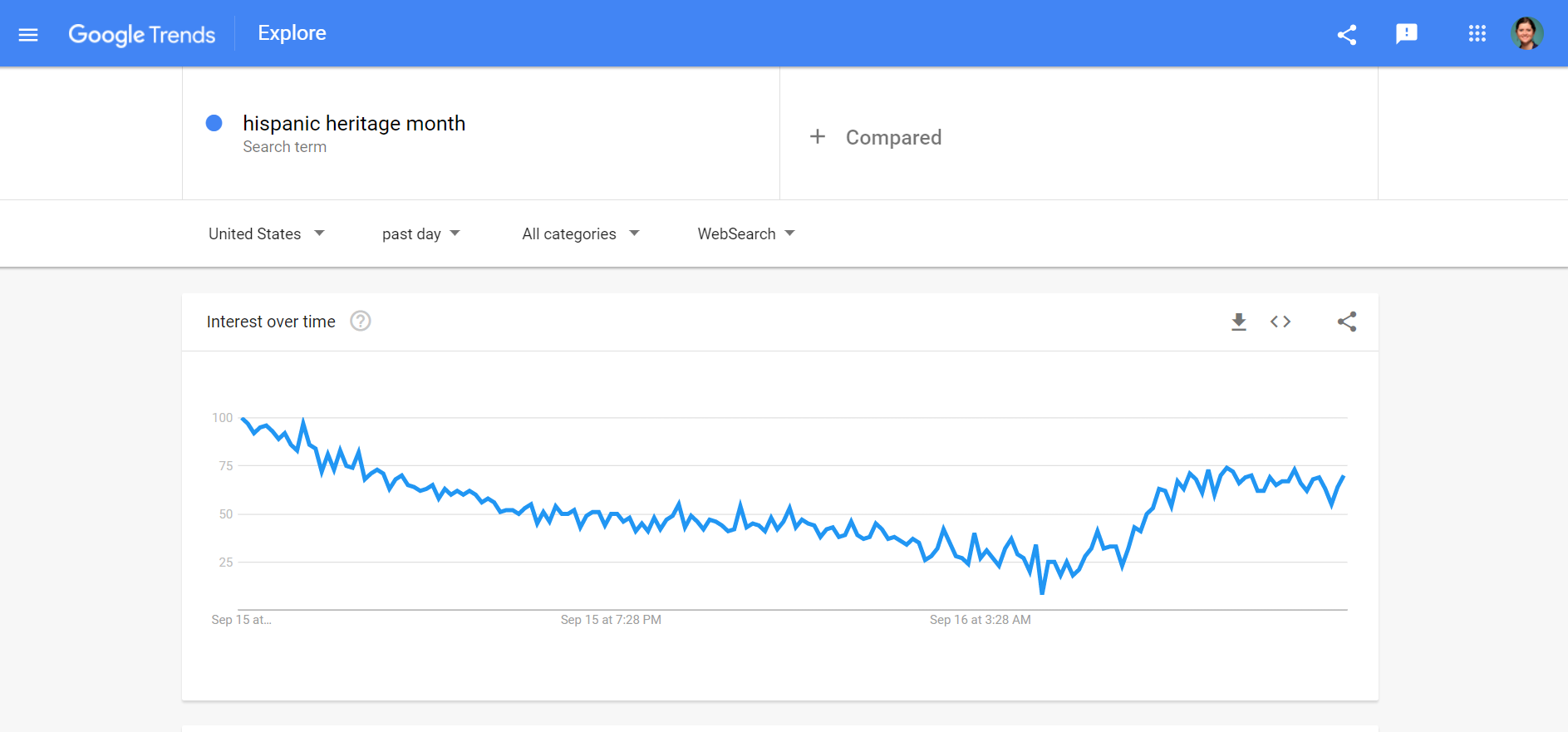 You can narrow your search based on location and the time period you want to search, going back as far as five years or as recently as four hours. In this example we want to capture recent trends, so let's go with past day. In the above graph, you can see when interest peaked and waned. The scale above is relative, with 100 being maximum interest. You'll also get a map of which states (or countries, if you're going international) have higher search interest.
Most importantly, you'll get a list of related search terms.
Huh, why is the NFL trending along with Hispanic Heritage Month? Let's click it and find out more.
So we can see that interest spiked late at night and had the highest interest in Texas, California, Florida and New York. But not many clues about why. A regular Google search reveals that the NFL had a little snafu with its logo for National Latino Heritage month, as the league termed the holiday. That could be a great topic for us to write about — how to make sure you're handling national heritage months with sensitivity and not just phoning it in. Success!
You can also use  Google Trends  to compare language and see which term people search for more. Let's try this out by using Hispanic Heritage Month vs. Latino Heritage Month. Just search for your first term, then add your second term in the "compare" box.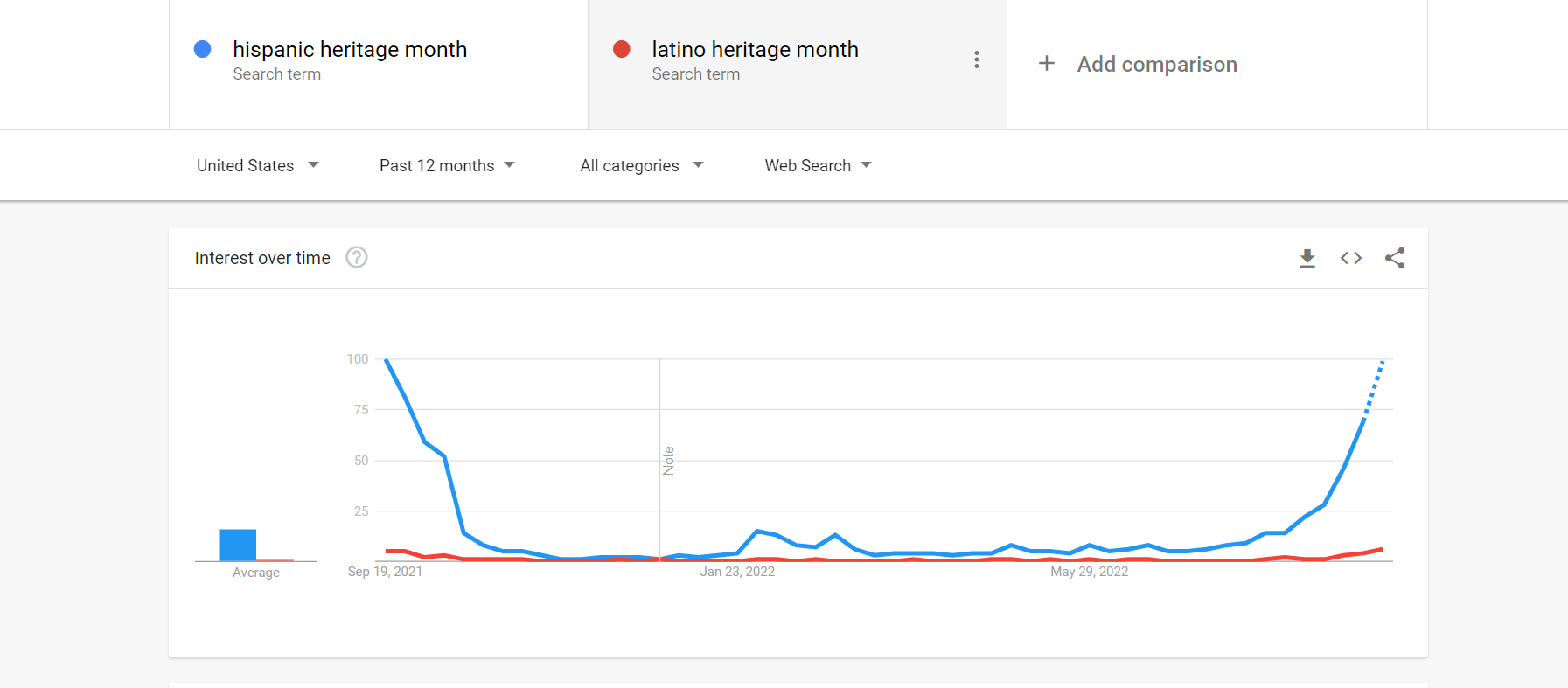 So even though the NFL is using "Latino," the term we'll want to use when writing about it is Hispanic. This will help us get found better through search and use the natural language our audience is using.
Remember that preferred search terms can change over time. One key example is the use of coronavirus vs. COVID, which saw a drastic shift during the pandemic. While using coronavirus was the best term in March 2020, COVID is the most common term today. Running these comparisons frequently can ensure you're still up to date.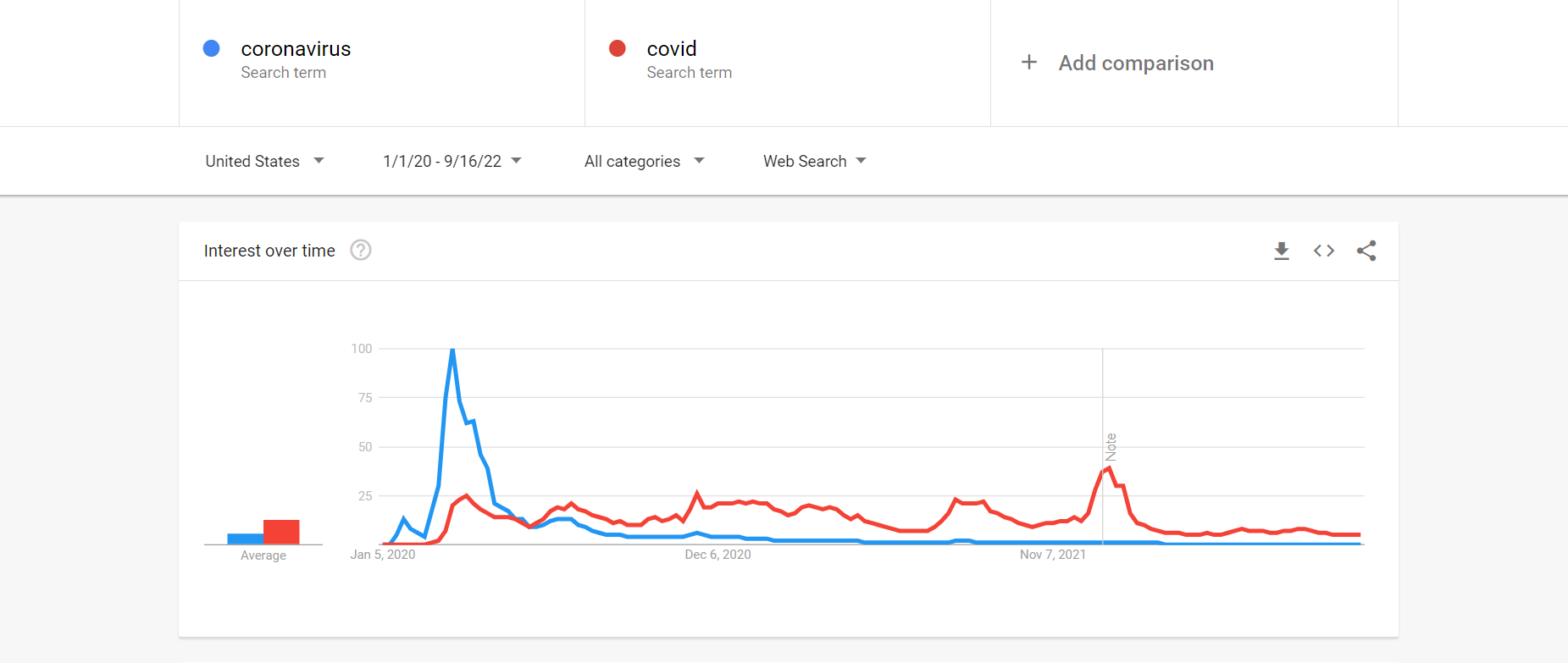 There are many more uses for Google Trends, but for a writer, these are formidable tools. Get searching for searches.
Allison Carter is executive editor of PR Daily. Follow her on Twitter or LinkedIn.
COMMENT
One Response to "How to get great story ideas from Google Trends"
John Ononogbu

says:

This article was intricately written with careful description and clear flow.

Thanks Alison Carter for this.