NFL fumbles on Latino Heritage Month logo and Instagram partners on media kits
Plus:  "Mexican Pizza: The Musical."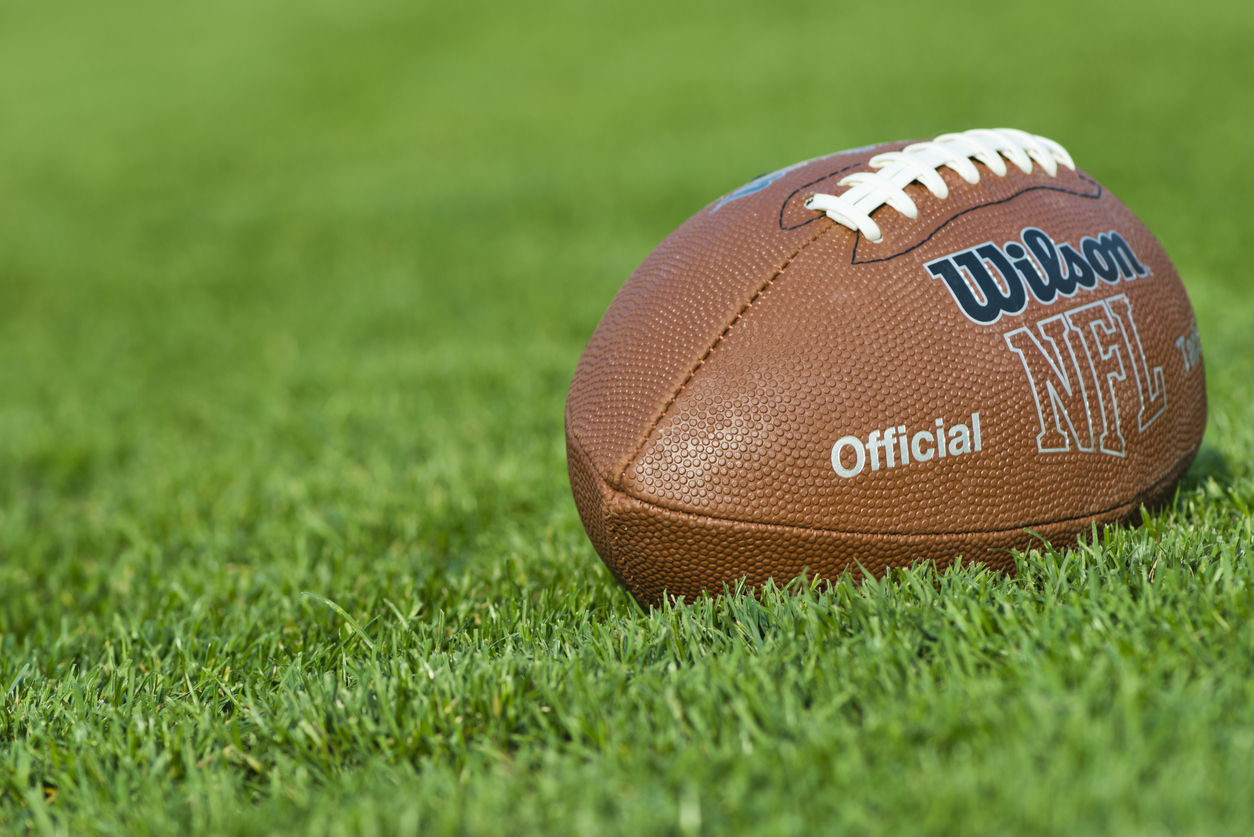 On Thursday night, Taco Bell premiered "Mexican Pizza: The Musical" on TikTok. The 15-minute homage features Dolly Parton and Doja Cat and tells the story of TikTok star Victor Kunda, who longs for the discontinued Taco Bell Mexican Pizza and, with the help of additional fans, gets it back on the menu.
The musical has been unspooling for a while. In March, Doja Cat posted a jingle about Mexican Pizza. (The item had been 86ed from the menu in 2020, due to pandemic-related issues.) Parton, as it turned out, was also a fan of the beloved menu item, as was Kunda, who actually suggested the idea of a musical. . It's a great example of how brands don't always have to rely on internal ideas. Sometimes, the best ones come from loyal customers. 
Here are today's other top stories:
NFL drops the ball on Latino Heritage Month campaign
On Thursday, the NFL released a special edition logo to coincide with the start of Latino Heritage Month. The special logo, which features the NFL's iconic shield with a scribbled yellow tilde over the "N," was unveiled as part of the league's "Por La Cultura" campaign. "The shield integrates an unmistakable Latin flavor and is fundamental to our always-on, 365 day initiative," the NFL said. While the league says the brush stroke-look of the tilde is filled with "infectious personality," the internet disagreed. 
Por La Cultura. pic.twitter.com/pFoGGASAWt

— NFL (@NFL) September 15, 2022
The Spun, which covers sports stories for the NFL, shared a collection of tweets that criticize the logo. One user suggested the phrase "unmistakable Latin flavor" is better suited for a limited edition Taco Bell menu item. Another user asked how many Latinos work at the NFL, and many compared the logo to a popular scene from "The Office." where character Ryan Howard apathetically adds an accent mark to a bottle of lemonade to create a "Mexican" beverage. The NFL has yet to respond to the backlash.
Why this matters: There are a lot of brands celebrating Latino Heritage Month, and the NFL's efforts to highlight its Latino athletes, coaches and staff is commendable. However, the updated logo feels lazy. Brands should absolutely celebrate diversity, but need to do their homework before launching a campaign that has the potential to feel disingenuous. 
MEASURED THOUGHTS
To help small and local businesses prepare for the holiday shopping season, Reddit has released a Holiday Activation Guide. According to the guide, one in three Reddit users actively supports small businesses during the holidays, with one in four users saying the same for local businesses.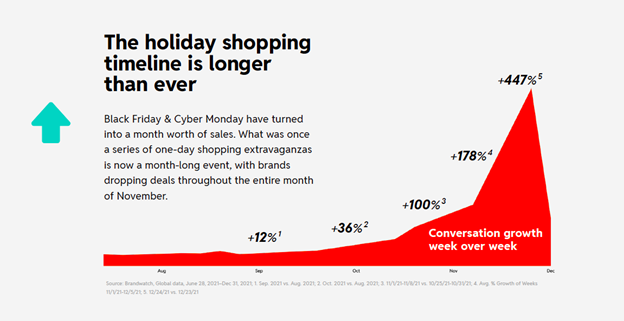 The guide also explains, citing data collected during 2021, that the holiday shopping timeline is longer than ever. From the months of October to December, conversation about holiday shopping increases, respectively, 36%, 100%, 178% and 447% week over week. Research also found that 75% of users who did holiday research on Reddit made a purchase based on their searches. With only 10 weeks to go before Black Friday, now is the time for companies to start pushing key offerings.
Instagram helps creators with media kits
Instagram takes influencer marketing seriously. The app is already testing out a range of revenue share and creator funding options, including Reels overlay ads. Now, it's building a tool that would help creators make media kits directly within the app. 
The prototype was first spotted by mobile developer Alessandro Paluzzi, who reverse engineers Instagram code to produce renderings of prototypes before they're released to the public. According to Paluzzi's renderings, creators will be able to write a bio, highlight their favorite posts and showcase other collaborations. The tool will also allow users to add analytics and audience stats. Instagram confirmed to Insider that it's working on the tool, though it's only an internal prototype at this time. 
Why this matters: Instagram knows it can boost engagement by luring in more creators and getting them to post more often. A native media kit tool goes hand-in-hand with Instagram's other efforts to help influencers, but it will be interesting to see if it's enough to attract new users … or TikTok defectors.
Dawn Olsen is a writer who went to an out-of-state engineering school (Purdue University) to get an English degree. She has lived in Indianapolis for 10 years and spends far too much time on Twitter. In fact, she's probably thinking about Twitter right now.
COMMENT
2 Responses to "NFL fumbles on Latino Heritage Month logo and Instagram partners on media kits"
I thought it was called Hispanic Heritage Month.
Allison Carter

says:

Yup, that's another area they didn't get right.