Hardee's takes advantage of MyPillow moment and TikTok wants to BeReal
Plus: Patagonia makes its own path to claim its purpose.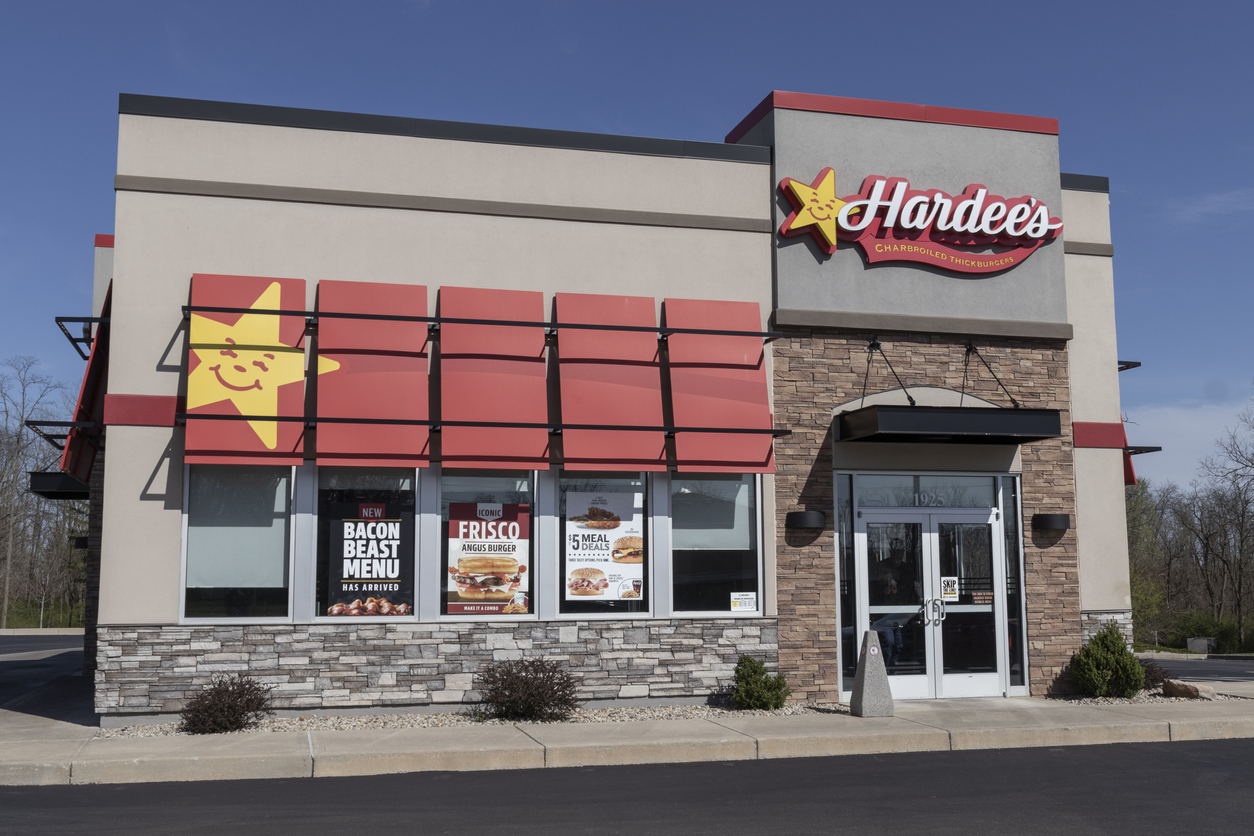 On Wednesday, Hardee's took to Twitter to make the most of an unexpected moment in the spotlight after Mike Lindell claimed the FBI seized his phone at one of the restaurant's Minnesota locations. During a Facebook broadcast Tuesday night, the MyPillow CEO and Donald Trump supporter said the FBI served a search warrant for his phone. He said four federal agents approached him outside the fast-food restaurant, where he had ordered a mushroom swiss cheeseburger and a chocolate shake. In response to the news, Hardee's tweeted, "Now that you know we exist… you should really try our pillowy biscuits." 
Now that you know we exist… you should really try our pillowy biscuits.

— Hardee's (@Hardees) September 14, 2022
The tweet, which has been retweeted more than 17,000 times, references Lindell's past as a pillow salesman. The company is also advertising a free breakfast biscuit … "If you still have a phone." It's not often that a brand can insert themselves into a social conversation and go viral for the right reasons. 
Here are today's other top stories:
Patagonia founder gives away company
Instead of "going public," Patagonia is "going purpose." Half a century after founding the outdoor apparel company, Yvon Chouinard is giving it away to fight climate change. The company, valued at around $3 billion, will now be in the hands of a trust and nonprofit organization. NPR reports that The Patagonia Purpose Trust will control all voting stock of the company (2%), while Holdfast Collective, a climate change nonprofit, will own all nonvoting stock (98%). Chouinard explained the decision on Patagonia's website:
We needed to find a way to put more money into fighting the [environmental] crisis while keeping the company's values intact. One option was to sell Patagonia and donate all the money. But we couldn't be sure a new owner would maintain our values or keep our team of people around the world employed. Another path was to take the company public … Truth be told, there were no good options available. So, we created our own.
The decision to give away the company reflects Chouinard's lifelong love of the environment and longstanding disregard for business norms. "Hopefully this will influence a new form of capitalism," Chouinard told The New York Times. 
Why this matters: Giving away a company is an unusual move, but it shows that Patagonia is true to its principles. Brands should take note and  put their money where their mouth is. Don't let your rhetoric about making the world a better place be empty. 
MEASURED THOUGHTS
Earlier this year, Adobe surveyed 5,000 U.S. emoji users to uncover the role and impact of emoji in digital communications. The results found that the vast majority of U.S. emoji users (91%) agree that emoji makes it easier for them to express themselves. Nine out of 10 respondents said they use emoji to lighten the mood of a conversation, with 69% saying the use of emoji in communications has improved their mental health. The results also found that it has never been cooler to use emoji. Almost three-fourths of respondents (73%) think people who use emoji are friendlier, funnier and cooler than those who don't. Not all emoji are popular, however. The "pile of poo" is U.S. emoji users' least favorite emoji to use, followed by "angry face."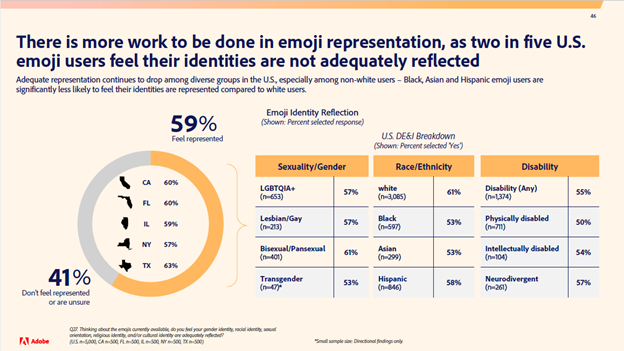 Respondents also said there is more work to be done in regards to representation. 92% of U.S. emoji users who identify as members of the LGBTQ+ community believe emoji should strive for more inclusivity. U.S. emoji users who are disabled (86%) or who are Black (89%), Asian (88%) or Hispanic (87%) also agree on the need for diverse emoji. Because emoji are so integrated into communication methods, it's vital that they reflect the lives of as many people as possible. More and more, we're using emoji to bridge conversations across age, race and culture. 
TikTok wants to BeReal, too
Instagram wanted to be TikTok at first, then it wanted to BeReal. Now, TikTok wants to BeReal, too. On Thursday, the social media platform announced TikTok Now, a daily photo and video experience designed to share users' "most authentic moments with the people who matter most." Like BeReal, TikTok Now uses a dual camera feature and notifies users when to post. "You'll receive a daily prompt to capture a 10-second video or static photo to easily share what you're up to," TikTok's website explains. (It's worth noting that BeReal only allows for still images.) The company says it's experimenting with the feature in the coming week. U.S. users can access it from the TikTok app, while users in other regions may need to download a new TikTok Now app.
Why this matters: TikTok trying to capitalize on BeReal's popularity isn't shocking. It is a little exhausting, though, to see social apps copy each other. Social media managers should take inventory and determine if the platforms they use are still the best fit(s). 
Dawn Olsen is a writer who went to an out-of-state engineering school (Purdue University) to get an English degree. She has lived in Indianapolis for 10 years and spends far too much time on Twitter. In fact, she's probably thinking about Twitter right now.
COMMENT